This week, at the 2015 Automotive News World Congress in Detroit, industry experts, executives and media gathered to convey their views on the future of automobiles. Reid Bigland, Head of Alfa Romeo North America, FCA US LLC, shared his views on FCA US sales, brands and products, specifically Alfa Romeo's return to North America and future plans for the brand.
It was just eight months ago, on May 6, 2014, when CEO Sergio Marchionne announced that North America would see eight new Alfa Romeo models, numbering 400,000 by 2018. That sounded like a lofty goal, but that goal is right on track with the planned summer release of a vehicle that will rival the BMW 3-series. That makes three new Alfa Romeo models coming to market within an extremely short period of time.
Bigland told the World Congress crowd that the newest Alfa Romeo vehicle will be revealed June 24 at the 105th anniversary of the Alfa Romeo brand in Milan, Italy. It will be more of a mainstream mid-size sedan, widely sold in North America.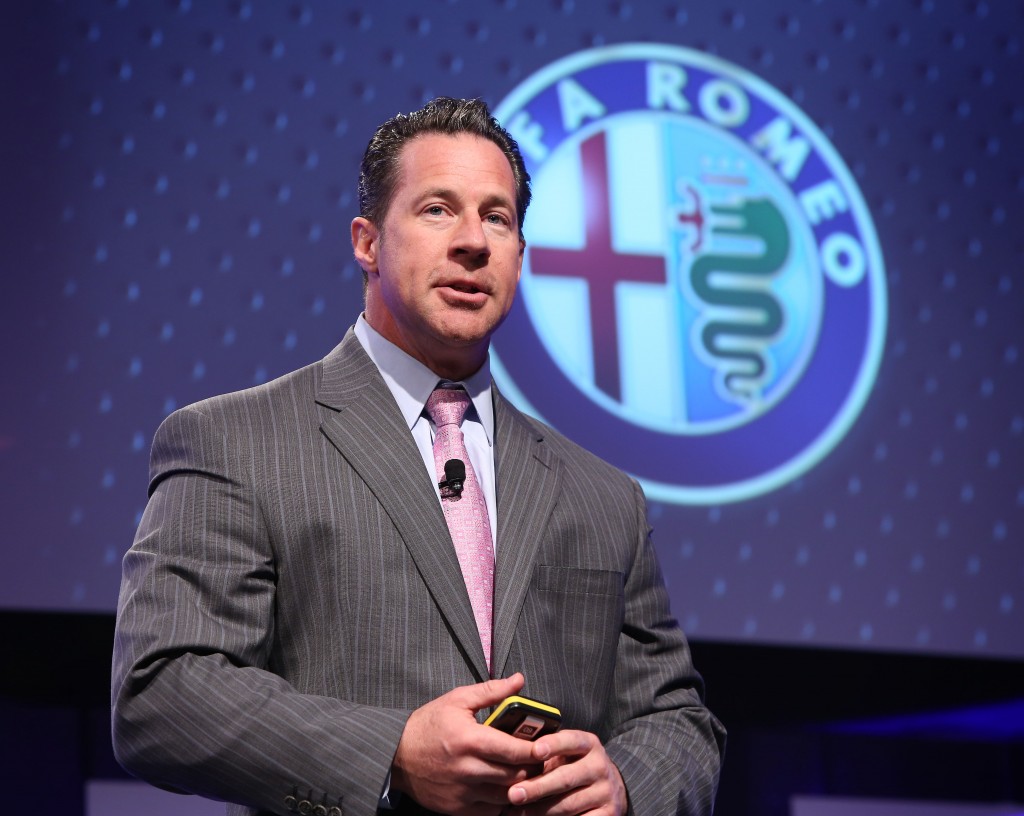 Bigland also touted sales increases across all FCA brands and said to look for some nice growth out of the Chrysler brand as 2015 begins to unfold. During a Q&A session with Automotive News Editor-in-Chief Keith Crane, Bigland also answered questions about low fuel prices, the pickup truck segment, his biggest challenge and he shared his feelings about the Hellcat engine in the video above.