Questions or Comments About the Blog?
For questions and further comments about FCA US LLC, please contact us:
Address:
FCA US LLC
P.O. Box 21-8004
Auburn Hills, MI 48321-8004
Phone Number: 1-800-334-9200
M-F, 8 a.m. – 6 p.m. ET (less some holidays)
For questions or concerns regarding your vehicle or dealer service please contact the brand phone number for your vehicle below:
Customer Care:
M-F, 7 a.m.-12 a.m. ET; Sat, 8 a.m.-8 p.m. ET; Sun, 9 a.m.–5 p.m. ET (less some holidays)
FIAT Brand: 1-888-242-6342
SRT Brand: 1-855-778-8326

Chrysler Historical Services:

Due to the high volume of requests, the Chrysler Historical Services requests that all inquiries be submitted by mail or fax. With all requests, please provide your name, contact information and specific request. A confirmation email or letter will not be sent.
Address:
Chrysler Historical Services
12501 Chrysler Freeway
CIMS: 410-11-21
Detroit, MI 48288 USA

VISIT MOPAR® OWNER CONNECT: An online owner resource to register your Chrysler, Jeep, Dodge, Ram or Fiat vehicle to learn more about the vehicle's features and functions, receive special offers tailored to the vehicle's needs, review and maintain your vehicle's service history or even customize the vehicle galleries with your own vehicle pictures and much more.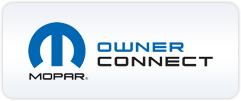 VISIT CHRYSLER BRAND PROTECTION: An online resource to prevent and combat infringements of Chrysler Group LLC Intellectual Property Rights. Intellectual Property includes all original works of Chrysler Group LLC and its subsidiaries, including but not limited to Trademarks, Copyrights and Patents.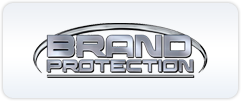 VISIT OUR BRAND SITES IN THE UNITED STATES







For questions and further comments about Chrysler Canada, please contact us:
Address:
Chrysler Canada Inc.
Customer Care Centre
P.O. Box 1621
Windsor, ON
N9A 4H6
Phone Number:
M-F, 8 a.m. – 8 p.m. ET, Saturday, 9 a.m. – 5 p.m. ET, (less some holidays)
1-800-465-2001 (English)
1-800-387-9983 (French)
Chrysler Brand: 1-800-361-3700 or Send Chrysler a message
Dodge Brand: 1-800-361-3700 or Send Dodge a message
Jeep Brand: 1-800-361-3700 or Send Jeep a message
Ram Brand: 1-800-361-3700 or Send Ram a message
FIAT Brand: 1-800-521-9900
VISIT OUR CORPORATE SITE IN CANADA
VISIT OUR BRAND SITES IN CANADA
For questions and further comments about Chrysler Mexico Inc., please contact us:
Address:
Chrysler de México
Prol. Paseo de La Reforma 1240
Desarrollo Santa Fe, Código Postal 05109
Distrito Federal, México
Chrysler Latina
Chrysler (Oficina Regional)
Prol. Paseo de La Reforma 1240
Desarrollo Santa Fe, Código Postal 05348
Distrito Federal, México
Phone Number:
011-52-55-5081-3000
VISIT OUR CORPORATE SITE IN MEXICO
VISIT OUR BRAND SITES IN MEXICO