Teamwork powers the NBA's Detroit Pistons, beating the defense to score a game-winning basket. It also enables FCA designers to create stylish, award-winning vehicles.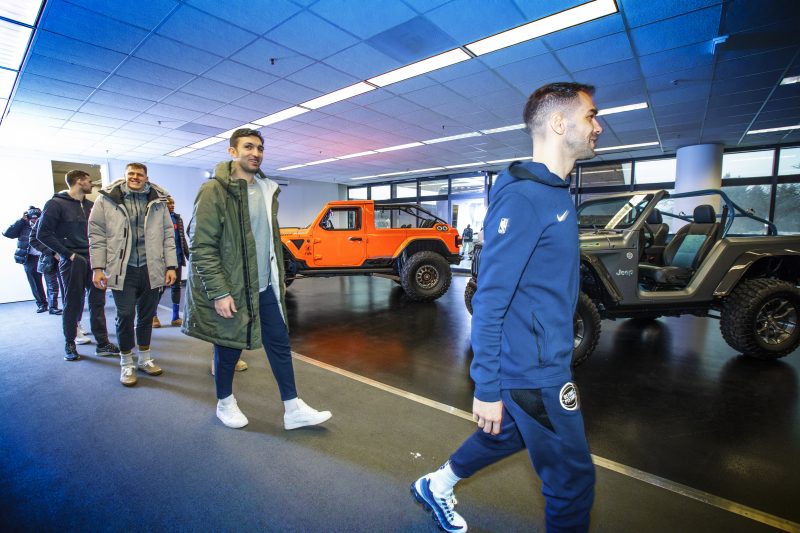 More than 15 Pistons players and staff members recently spent a couple of hours at the Product Design Office in FCA's Auburn Hills, Michigan, complex to share ideas and real-world examples of teamwork with FCA Head of Design Ralph Gilles and his staff.
Jeep® is a marketing partner with the Detroit Pistons and the team provides a "Business of Basketball" program for its players. The program gives players an inside look at how other businesses operate and use teamwork to achieve their goals. It may also spark the interest of players in partnerships they could consider and engage with during and after their professional playing careers.
"It was interesting to have the Pistons come visit our office and share stories of how a car is made, how we manage, and how basically we are a family much like they are," Gilles said. "What struck me about the Pistons players is how human they are and how much they love what they do and love being a part of the Detroit community."
Pistons forward Blake Griffin said: "I think it's always interesting to see different companies from different areas, whether it's shoes or cars or whatever guys are into, see how they work, how they operate on a day-to-day basis, how they are managed and how close they are as a team. Obviously for us, we're together every day and the teamwork is such a huge part of everything we do, so getting to see how it works in a more corporate setting is really good for us."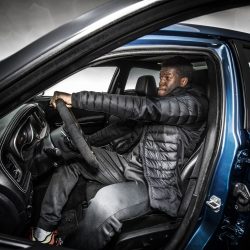 With Gilles serving as tour guide, Pistons players learned how FCA designers immerse themselves in their work, such as driving Jeep concept vehicles off-road through the challenging trails of Moab, Utah. Players got to check out the Jeep Sandstorm, 4Speed and Africa concepts, then spent time with designers in FCA's Design Dome inspecting a variety of FCA vehicles, including the forthcoming Jeep Gladiator pickup. The Jeep Grand Cherokee Trackhawk, all-new Ram 1500 pickup and Dodge Challenger SRT Hellcat Redeye also were attention-getters.
"I've done a lot of different things to my Jeep Wrangler so it was definitely cool to come in here and see some of the new concepts," Pistons guard/forward Glenn Robinson III said. "I know when the Gladiator comes out I'm definitely going to get that in a month or so, that's one of my goals."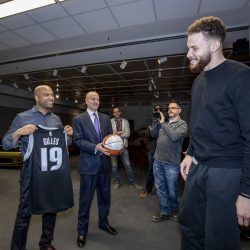 The last stop of the visit was inside the Jeep design studio, where Pistons players saw how a design moves from sketches to scale model to full-size clay rendering – with examples of how teams focus on details, such as the trim around headlights, and create test articles to evaluate the look of design elements.
After a group photo, Pistons players gave Gilles a personalized "Motor City" basketball jersey and handed off a team-autographed basketball to Pat Dougherty, Vice President, FCA Great Lakes Business Center. Gilles presented the Pistons with an autographed plaque featuring the FCA Design logo to commemorate the visit.
"This is really cool to see an inside look at a company that's had so much success for such a long time, and all the different moving parts it takes to create something like this," Griffin said. "You have an understanding, but you have no idea how many different pieces and how many different people have their hands on making a car come from a concept to an actual car that you see on the road. It's cool to see that process."