Six Jeep® Gladiator-based concept vehicles from the Jeep® and Mopar brands can now be found in and around Moab, inspiring the many off-road enthusiasts attending this year's Easter Jeep Safari.

Jeep and Mopar designers and engineers captured the brand's sense of adventure, utility and heritage with the custom-built concept vehicles. These concepts are now being shown for the first time publicly at the 53rd annual gathering of off-roaders in Utah.

"The Moab Easter Jeep Safari provides the perfect venue to interact with and gather feedback from our most loyal and passionate customers – the diehard off-road enthusiasts who attend the event each year," said Tim Kuniskis, Head of Jeep Brand – North America. "This year's Safari will mark the debut of the highly anticipated all-new Jeep Gladiator on Moab's scenic and demanding trails. To celebrate, we are showcasing six fun and ultra-capable new truck-based Jeep concept vehicles that are certain to turn heads and delight the crowd."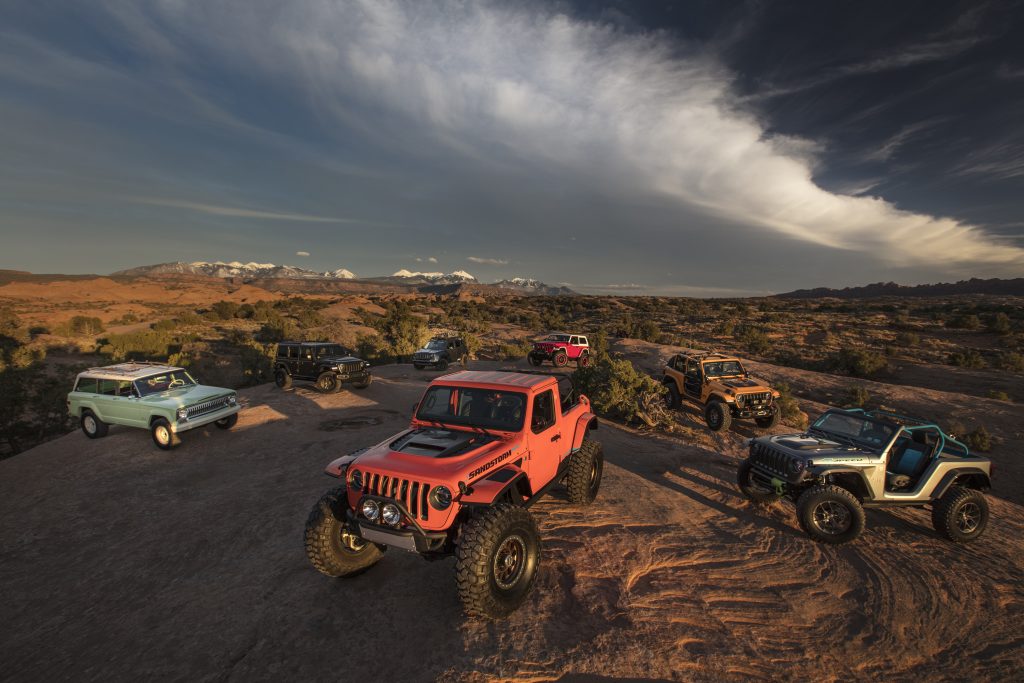 The Gladiator-based vehicles are the latest in a long line of concepts Jeep designers and engineers have showcased in Moab. For the past 17 years, it has been a premier location to showcase concept vehicles and accessories in some of the most challenging and scenic terrain in the country.

Jeep enthusiasts who are in Moab for the annual event, and those who virtually follow the trail runs and other Easter Jeep Safari activities, will find vehicles outfitted with a mix of production and prototype Jeep Performance Parts.

Here's the lineup of unique Jeep vehicles in Moab:

Jeep Wayout: The Jeep Wayout is a fully capable overlanding concept that takes advantage of the all-new Jeep Gladiator's best-in-class payload to allow for a full roof-top tent and custom canopy. The Wayout's exterior features a new Gator Green color that will be available on production models. It also has increased ground clearance and 37-inch mud-terrain tires that harken back to the original Willys pickups.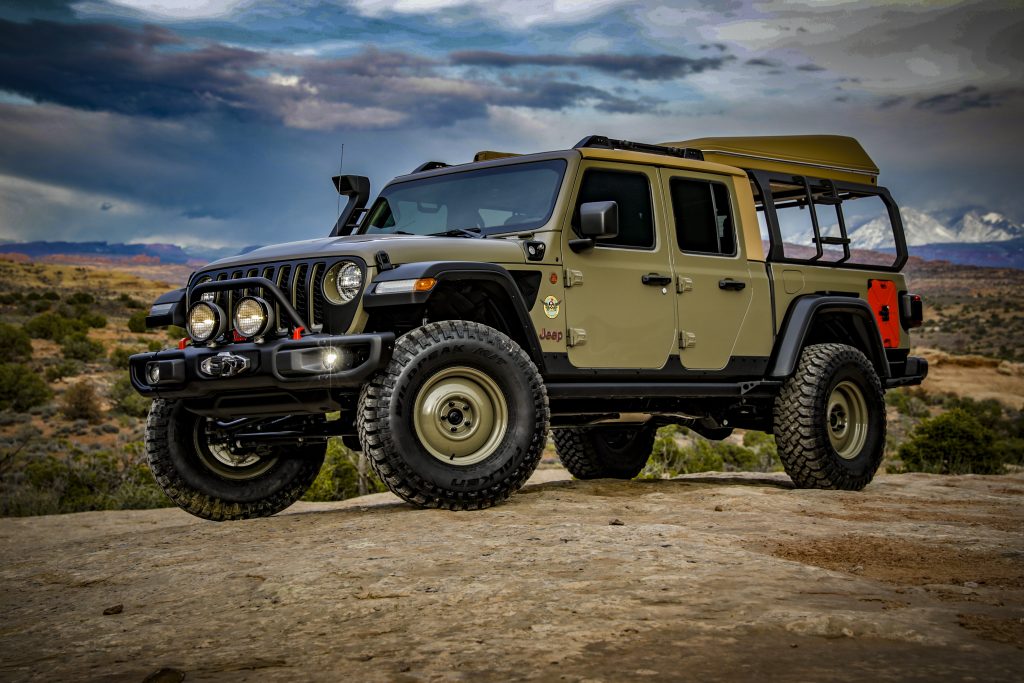 Jeep Flatbill: The Flatbill offers the extreme 4×4 capability and utility of the all-new Jeep Gladiator with a nod to Motocross culture through the vented carbon hood and high-clearance flares. There's also a custom-designed, shortened front bumper and skid plate to improve the approach angle.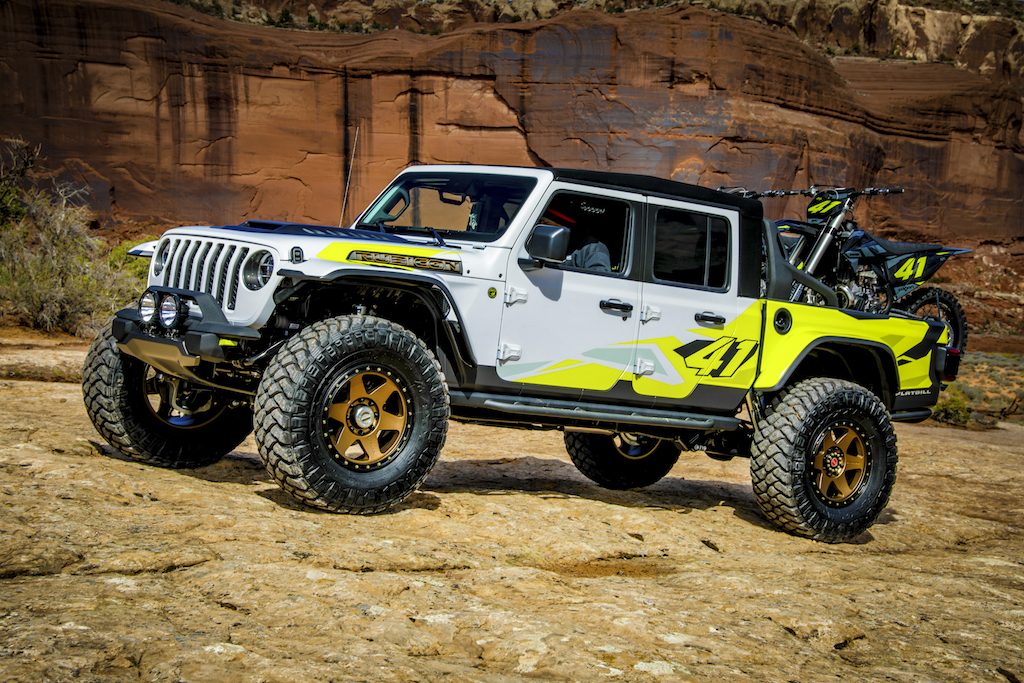 Jeep Five-Quarter: The tradition of "Resto-Mod" vehicles for Moab continues with a 1968 Jeep M-715 Gladiator-based military vehicle re-imagined with an all-new bobbed six-foot custom-fabricated aluminum bed, new HID and LED lights and a 6.2-liter supercharged "Hellcrate" HEMI(r) V-8 engine.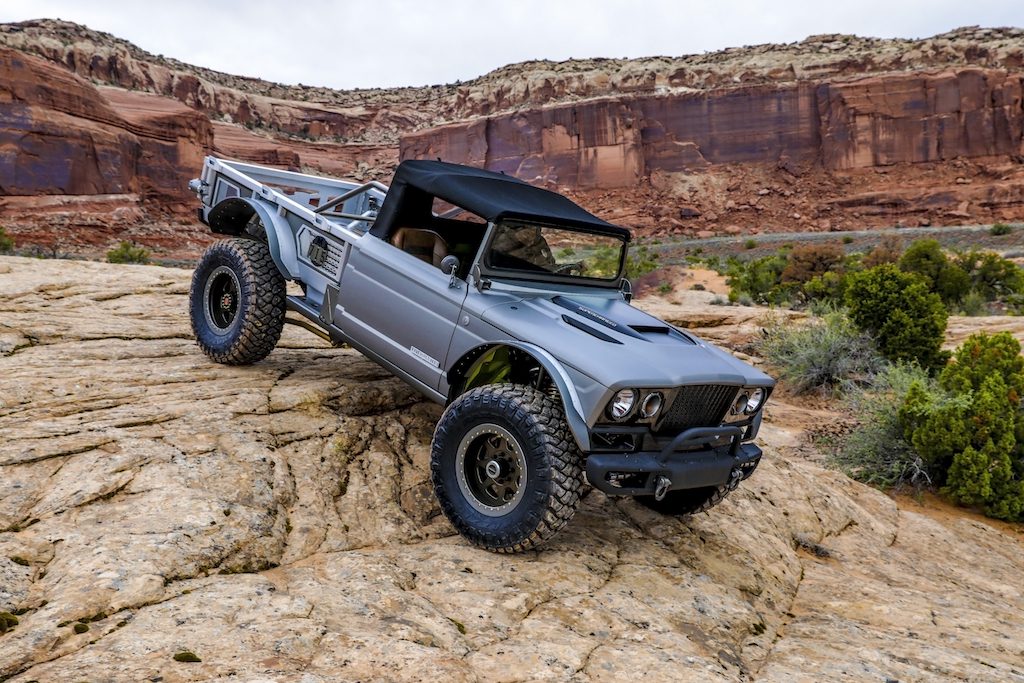 Jeep J6: A mix of classic Jeep truck styling with concept and production Jeep Performance Parts and accessories from Mopar helps set this concept apart. The Jeep J6 is a Rubicon customized in a two-door configuration with a six-foot functional bed, custom Metallic Brilliant Blue paint, prototype 17-inch beadlock wheels and a removable concept hard top.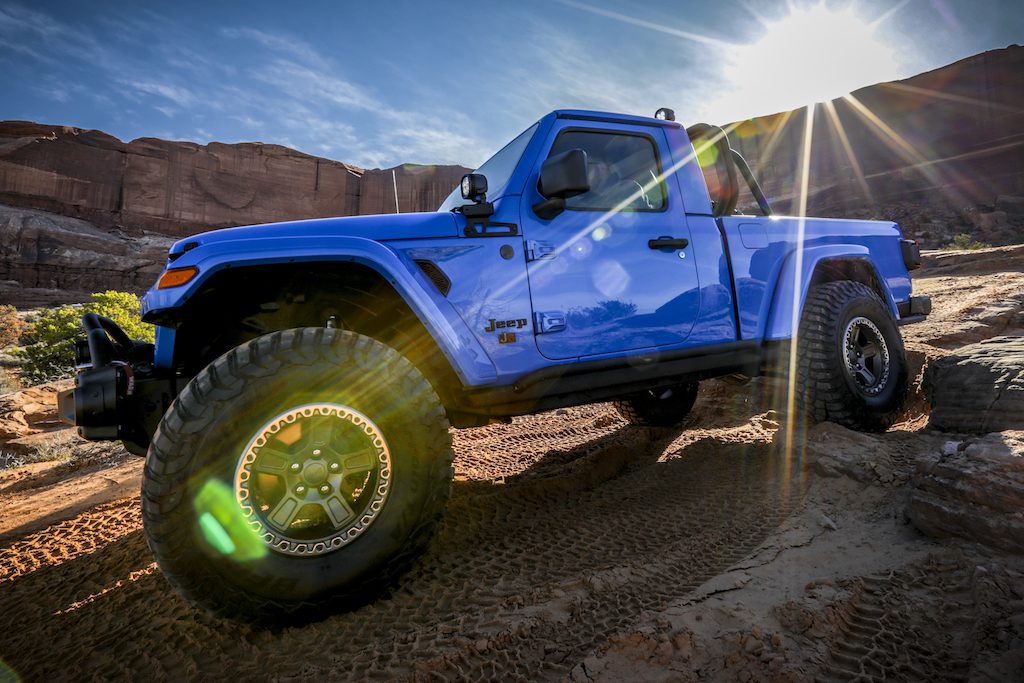 Jeep JT Scrambler: The Jeep JT Scrambler concept has the look of the early 1980s-era CJ8 Scrambler with a two-inch steel prototype tube sport/roll bar, a concept hard top that is removable and a 3.6-liter engine augmented with a Mopar cold-air intake and cat-back exhaust.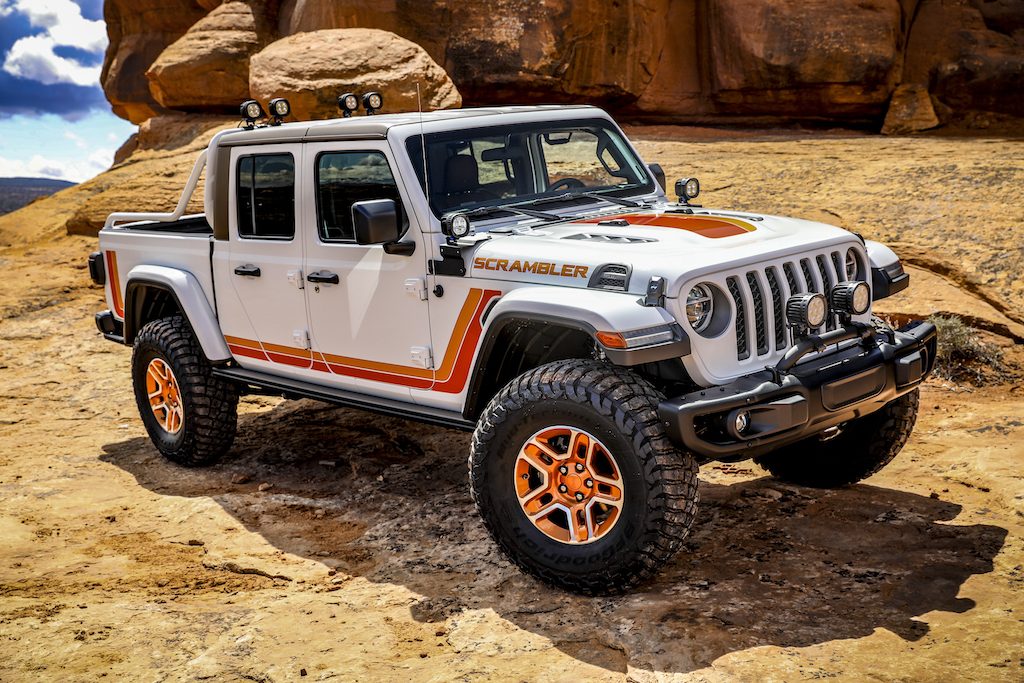 Jeep Gladiator Gravity: This rock-climber-themed Jeep Gladiator concept showcases available-at-launch Jeep Performance Parts from Mopar, including two-inch round steel tube doors, heavy-gauge steel rock rails and seven-inch LED lights.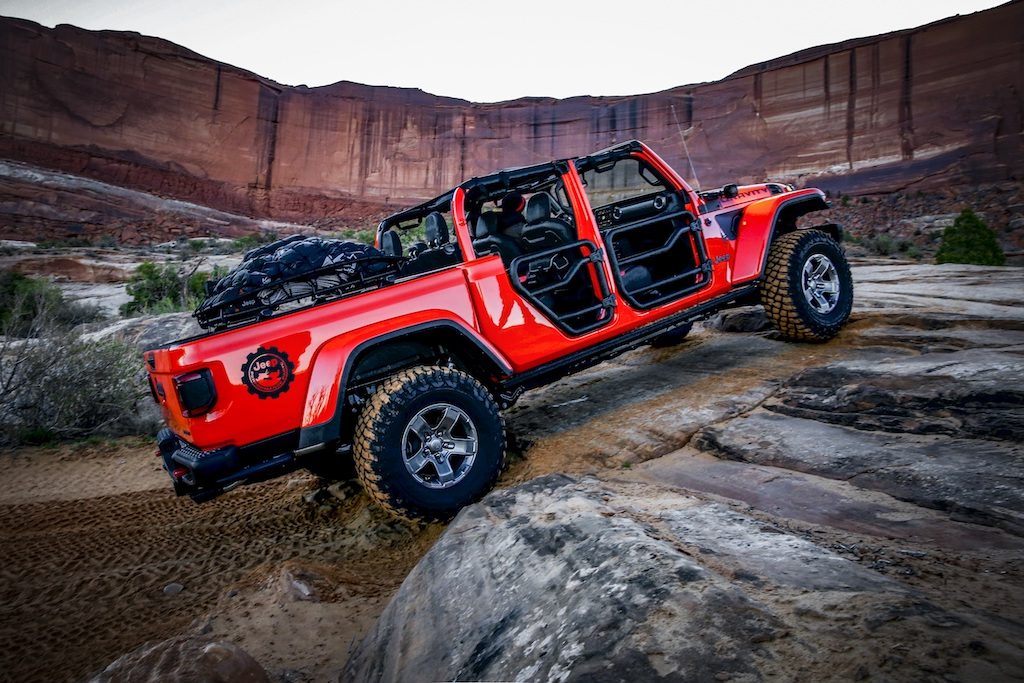 Learn more about the Jeep Gladiator by visiting Jeep.com. For more information about Jeep Performance Parts from Mopar, visit Mopar.com.