If freshening up the landscaping around your house or heading out for a family camping vacation is part of your summer plans, you will likely be towing a trailer.
Trailers come in all sizes. Whether you will be pulling a small utility trailer or pop-up camper, up to a horse trailer or fifth-wheel camping trailer, technology available on Chrysler, Dodge, Ram and Jeep® vehicles will help make your journey safe and fun.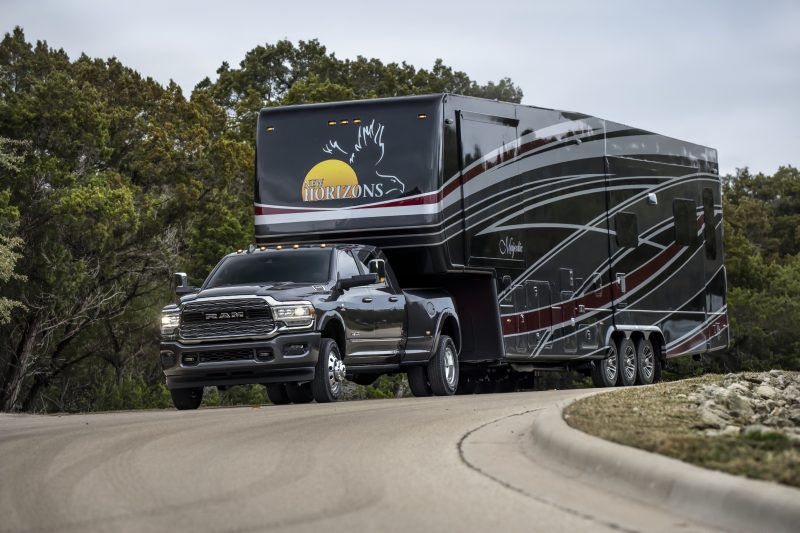 Here are four trailering technologies that you should know about:
Trailer-sway mitigation: Uses input from the vehicle's electronic stability control sensors to anticipate trailer-induced yaw, or side-to-side motion. The system applies brakes individually and modulates the throttle to help you maintain control.
Trailer Reverse Steering Control: Available on the Ram 1500 TRX, this tech uses the truck's rear-view camera to track the position of the trailer after the driver enters a few measurements. The driver rotates a dial below the Uconnect screen in the direction they want the trailer to go while the system controls the steering wheel.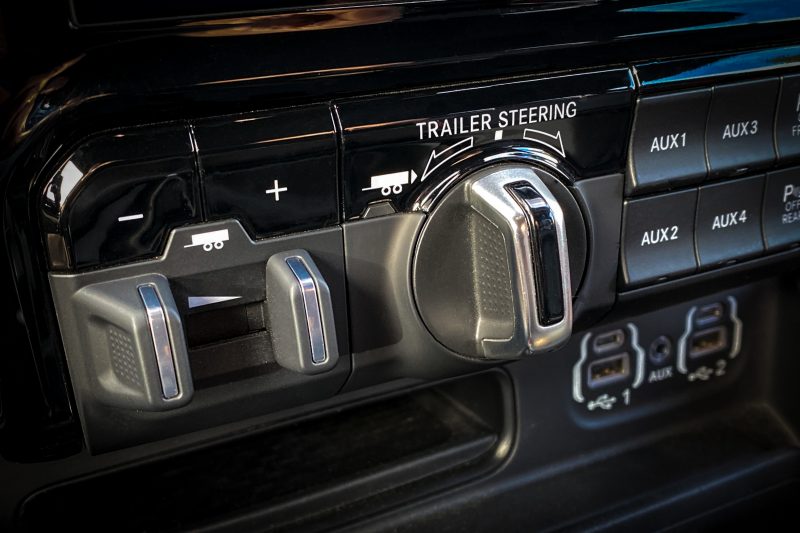 Cargo view, backup cameras and 360-degree Surround View: A variety of camera systems are available to make it easy for you to keep tabs on your trailer, as well as making it easy to back up and hook up on the first try. The camera displays can include a centerline to help you line up the hitch with the trailer, or Reverse Guidance with Split-Screen View, which offers a look at both sides of the trailer to make it easy to hook up without the help of another person.
Air suspension: Available on Ram pickup trucks, the air suspension system lets you lower the truck ride height to back up the truck and position the hitch with the trailer, then raise the ride height to easily connect the hitch and trailer so they can be locked together and secured.
Whether camping or boating, working around the yard or even picking up stakes and relocating, the towing technology available in our vehicles makes it easier and safer for you to bring along the essential elements.