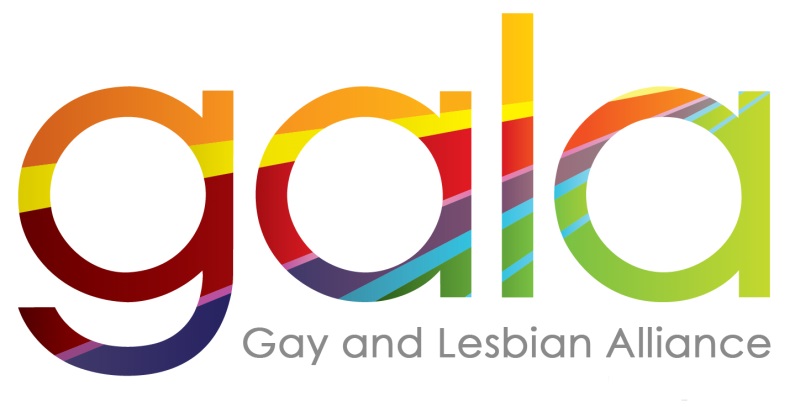 As part of FCA US observance of LGBT Pride month, for the second year, the Company's employee resource group Gay and Lesbian Alliance (GALA) will sponsor an exhibit titled "Faces of GALA."
The exhibit, which opened Monday, June 15, comprises 26 poster boards, each highlighting a different GALA member, including GALA allies (a GALA ally is a FCA US employee who openly supports GALA). Also included are six information boards about GALA and associated corporate information.
The exhibit is displayed in two locations within the Chrysler World Headquarters and Technology Center (CTC) complex – Tech Plaza and the Tower. Each poster features a photo of the GALA member, his or her name and job title, as well as a quote about being a part of the GALA community at FCA US.
"Often, in the media and in Hollywood, members of the LGBT community are portrayed in a certain light, to fit a certain stereotype," said Curt Briski, NAFTA Innovation Awareness and Training Manager at FCA US and the Faces of GALA Project Chair. "Faces of GALA shows that we are all on the same human level; we are your co-workers, we're the person that sits in the cube next to you, your friend, or the person you always go out to lunch with."
Moreover, Briski and other GALA members hope to reach other FCA US employees who are fearful of being open in the workplace.
"Everyone has their own individual comfort level, which is a very personal decision, but we want to make it clear to everyone that you don't need to hide who you are," Briski said. "We have an open and inclusive corporate culture where our LGBT employees can feel safe. If Faces of GALA can help one person to be a little more open, it will make our efforts worthwhile. This includes our allies being comfortable with openly supporting us."
FCA US is a longstanding supporter of LGBT employees, communities and issues; however, many members of GALA and their allies feel now more than ever, it is the right time to share their pride with others in the company who are open or willing. In fact, the number of exhibit boards grew from 15 last year to 26 total boards this year.
"I'm proud of how well last year's Faces of GALA was received and that this year we have been able to almost double its size," said Gregory Hawkins, Process Engineer for FCA US, who serves as chair of GALA. "It's empowering to see that not only were we able to expand participation within our LGBT community and our GALA ally members, but also among our executive leaders."
FCA US, the FIAT brand and GALA also played a prominent role in a statewide celebration of LGBT Pride month by supporting the 2015 Motor City Pride Festival in Detroit, the largest LGBT gathering in Michigan.