To say it's a real head-turner is putting it lightly. The 2015 Alfa Romeo 4C Spider has jaws dropping and people flocking and it hasn't even seen the inside of a dealership showroom. The 4C Spider, however, has seen the coast of California where it resembles an Italian beauty bathing in the sunlight.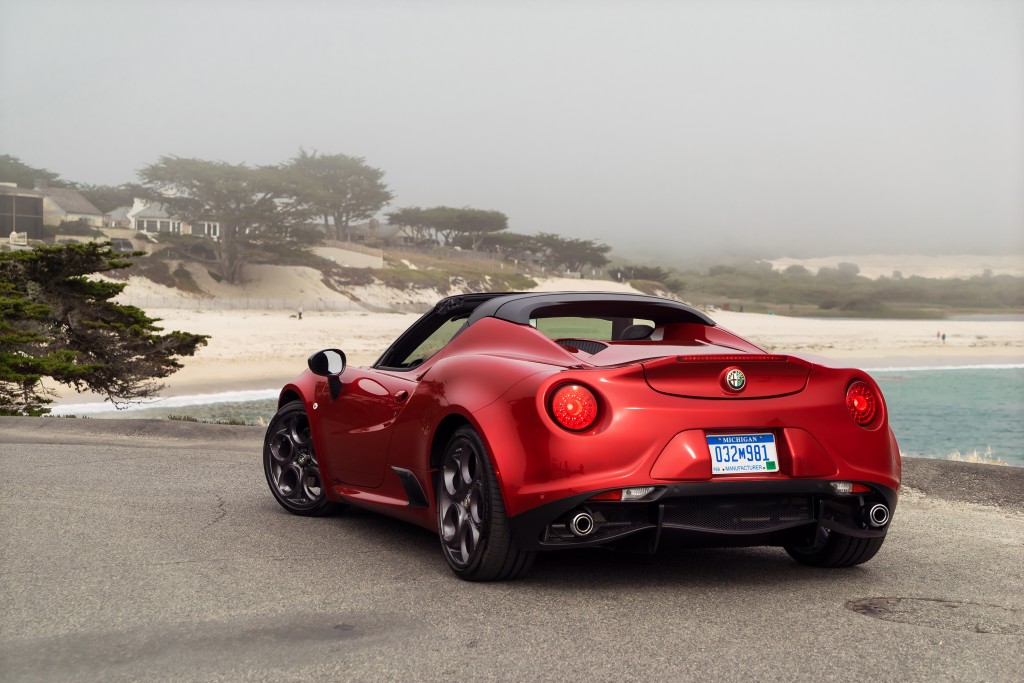 While on a video shoot near Monterey, Calif., this week for the 4C Spider, it became apparent that this car is a real show-stopper. It was fun to see people's reactions to a car that is so exotic, so unique that they couldn't help but stop and stare. But not just stop. Pull off the road and park their cars. The Alfa Romeo brand hasn't been in the U.S. market for more than 20 years, but it's clear that its popularity has preceded its arrival.
Being one of the first to take a spin in the Alfa Romeo 4C Spider, I was able to witness the excitement first hand.
As we pulled off the road alongside California's Pacific Coast Highway, it was clear we had just been spotted. Even though we parked at one of the less scenic lookout points, just to switch drivers, other cars started pulling off the road too. It's there they realized the view to take in was not of the plunging coastline, but of the Alfa Romeo 4C Spider.
An entire family from China thought one of our drivers, Jason, was most likely a rock star. He does have that look. After countless pictures with the women and children in the car and with our drivers, we left them wanting more.
While shooting video and photos at the beach, drivers of much more expensive cars would pull over to admire the 4C Spider. One couple in a Porsche stopped to talk to the drivers at length about the feel behind the wheel.
We even had a paparazzi moment with a man armed with a camera on the side of the road.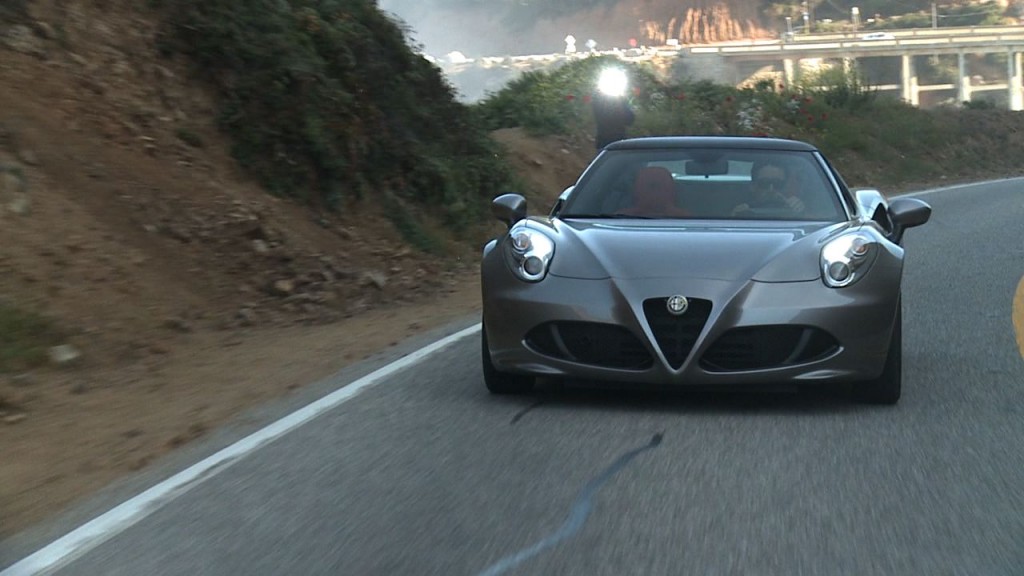 A family from Kansas City, Mo., pulled off the highway and from inside their SUV I could hear them say "that's a new Alfa Romeo." Teenager Alex Roney leaped out of the car and skipped the view of the ocean for a view of the Alfa. With its open-top design, it's easy to catch a glimpse of the seductive Italian style inside and out.
One onlooker didn't have to put his vehicle in park, but he sure did come a long way for an unexpected glimpse at an exotic car. Aiden Stefanson (below) is riding his bike from Canada to Tijuana, Mexico. The sight of our photo shoot made him stop in his tracks. His journey is amazing. Check out his blog if you're curious. Just another interesting person we met while taking the Alfa Romeo 4C Spider out of its shell and into the world.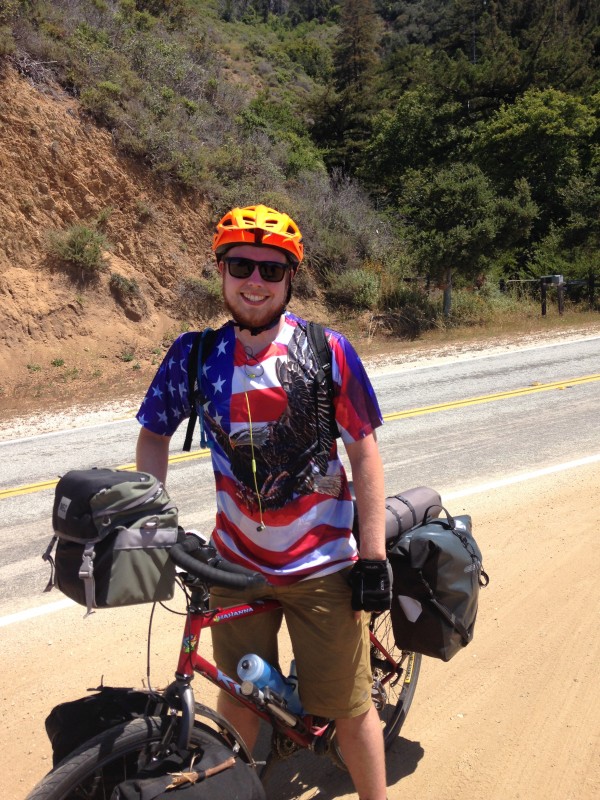 Click for more pictures of the 2015 Alfa Romeo 4C Spider.