Many performance cars get measured on the run from 0 to 60 mph.
The Mopar Dodge Challenger Drag Pak has notched a sales performance metric – 60 to 0.
All 60 planned copies of Mopar's factory-built drag race car for NHRA competition have been ordered by dealers. The total covers 35 Drag Paks equipped with the 354-cubic-inch supercharged V-8 and 25 Drag Paks with the naturally aspirated 426 HEMI V-8.
The new Drag Paks are showing up in public.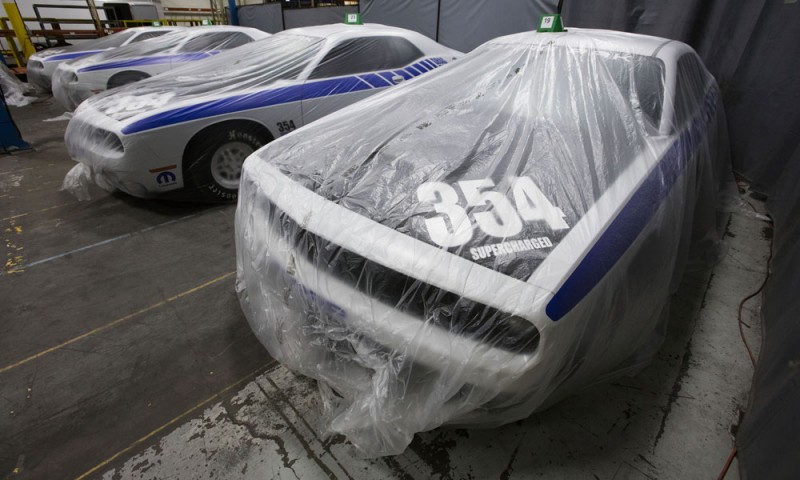 The recent NHRA meet in Gainesville, Fla., marked the first run of a supercharged Challenger Drag Pak in the Factory Stock FS/XX class and a spot in the eight-car Factory Stock Shootout. Three more Factory Stock Shootouts are scheduled for this summer, in Englishtown, N.J., Norwalk, Ohio, and Indianapolis.
We also spotted a supercharged Challenger Drag Pak on display at the recent Spring Festival of LXs in Anaheim, Calif. Owner Hal Sullivan believes it's the first one to make it to the West Coast.
Check out one of these tire-smoking race cars by getting to a drag strip this year (may we suggest the Mopar Mile High Nationals near Denver on July 22-24.)
If you want to race at Mopar Dodge Challenger Drag Pak, check with your favorite Chrysler-Jeep-Dodge-Ram dealer for help in locating one in stock.
Mopar Or No Car!