It's crunch time for getting a Mother's Day gift.
There are the standards: flowers are pretty, jewelry is sparkly.
Those of us lucky to have Mopar moms can wrap up the best of both worlds and give a gift that will rev the love tachometer.
Check out www.wearmopar.com for some ideas. Even if it's a few days after Sunday before she gets the gift, mom will still love you.
Here are a few examples:
Mopar Pandora Charm
The perfect addition to her bracelet. The charm is made from 100 percent sterling silver and comes in a Pandora pouch. Item A71829742N. $69.95.
Mopar Frame Your Own
Mom keeps framed photos of the things she loves. There's you, of course. Here's a frame for her car. The double-matted frame features the Mopar Omega M logo and an opening for an 8×10-inch photo. Overall size is 15×27 inches. Item A73422842N. $89.95.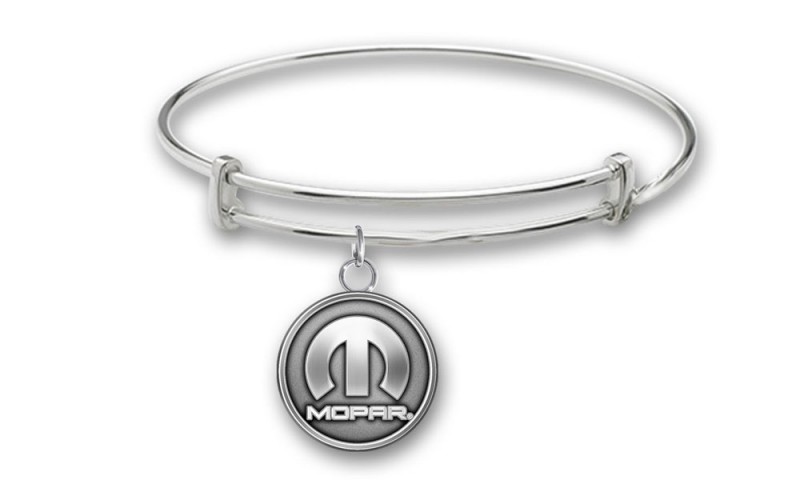 Bangle Bracelet
Another stylish way for mom to show off her love of Mopar. The bracelet is made of rhodium-plated brass with a burnished silver finish. Item A72729742N. $55.95.
American Muscle tank top
Mom can work on her tan or work on her car in this tank top. Soft jersey fabric. American Muscle logo on the front, Mopar logo vertically on the back. Sizes small to 2XL. Item A73351042. $35.95.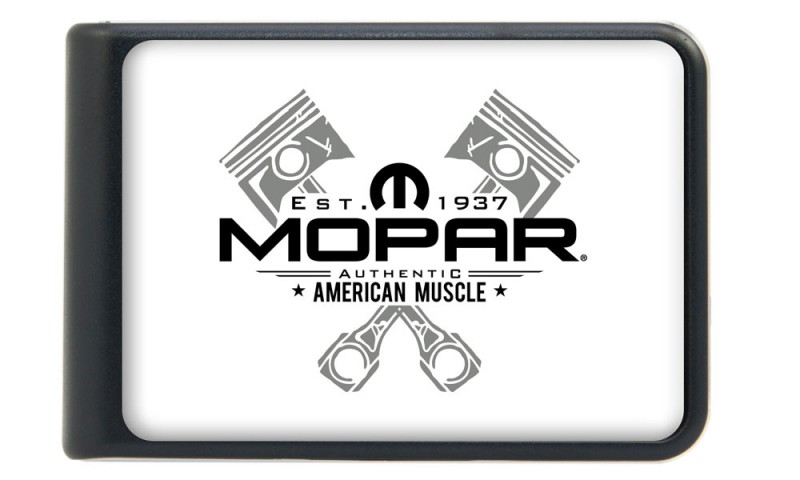 Mopar American Muscle Piston Powerbank
Mom can't see your Mother's Day social media post if her mobile phone's battery is dead. The American Muscle Piston Powerbank gets her charged up. Includes a charging cable. Item A73279942N. $52.95.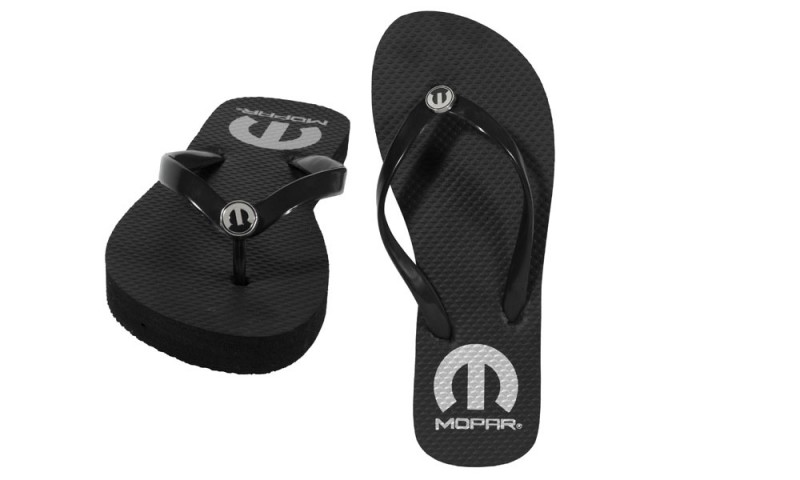 Mopar Flip Flops
Burn rubber to the ice chest for a cold drink with this footwear. The Omega M medallion sits where the straps come together and the Mopar logo is printed on the heel. Item A72082842. $21.95
Overtake Insulated Vest
Mom will think nice thoughts about you when summer is over. Windproof vest includes zippered hand and chest pockets. There's a chin guard and draw cord hem. Sizes small to 2XL. Generally runs small, so order one size up. Item A73082842. $69.95.