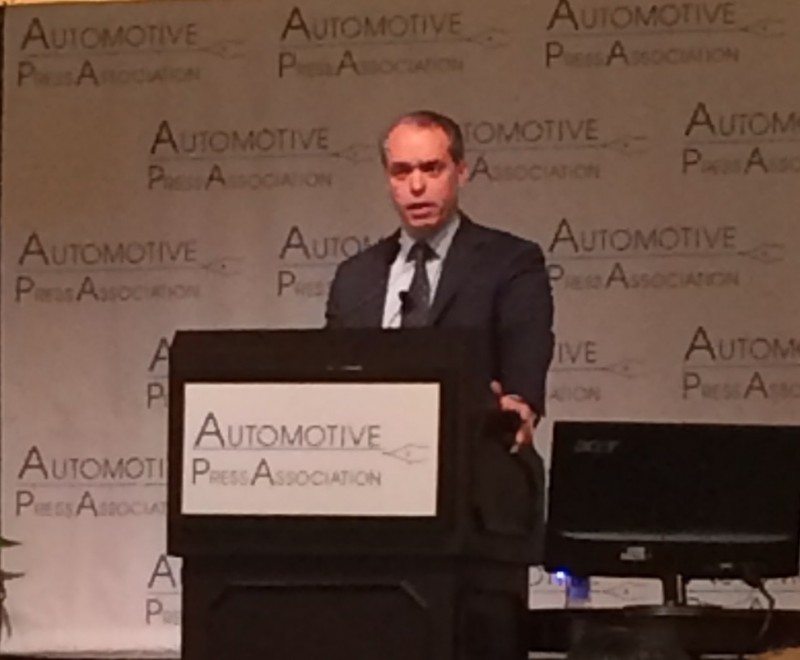 Breaking the 20 million mark, a full product pipeline for FCA US and a spike in miles driven are all findings of a major auto industry study by the Bank of America.
Presented during a meeting of the Detroit-based Automotive Press Association, the annual study titled "Car Wars," revealed an expected boost in U.S. vehicle sales to an unprecedented 20 million vehicles by 2018. Just last year, the industry broke its previous sales record with 17.47 million vehicles sold. It's all evidence, says Bank of America's John Murphy, of increased consumer confidence and employment.
As has been the case for the last few years, "midsize and small size cars are being replaced by the crossover vehicle segment," noted Murphy. "That's a great thing for mix and profitability."
The industry is not only selling more cars and trucks, but consumers are driving more — an expected 3.15 trillion miles this year. That's "an all-time high," said Murphy.
As for the outlook for FCA, the study shows it's looking good as the company's product portfolio is scheduled to be rejuvenated in model years 2018-2020, "particularly as legacy Jeep product is replaced," according to the study, which predicts that move "should bolster market share."