There's a chill in the air these days, even in the southern parts of the country.
Braving the winter weather for the commute to work or home, or to run some important errands, is much more comfortable if your Chrysler, Dodge, Jeep®, Ram, Fiat or Alfa Romeo vehicle is warm before you climb in, thanks to the convenience of remote start.
Is your vehicle equipped with remote start? Just check your key fob and look for the circle symbol with the x2 in the middle. It looks like this: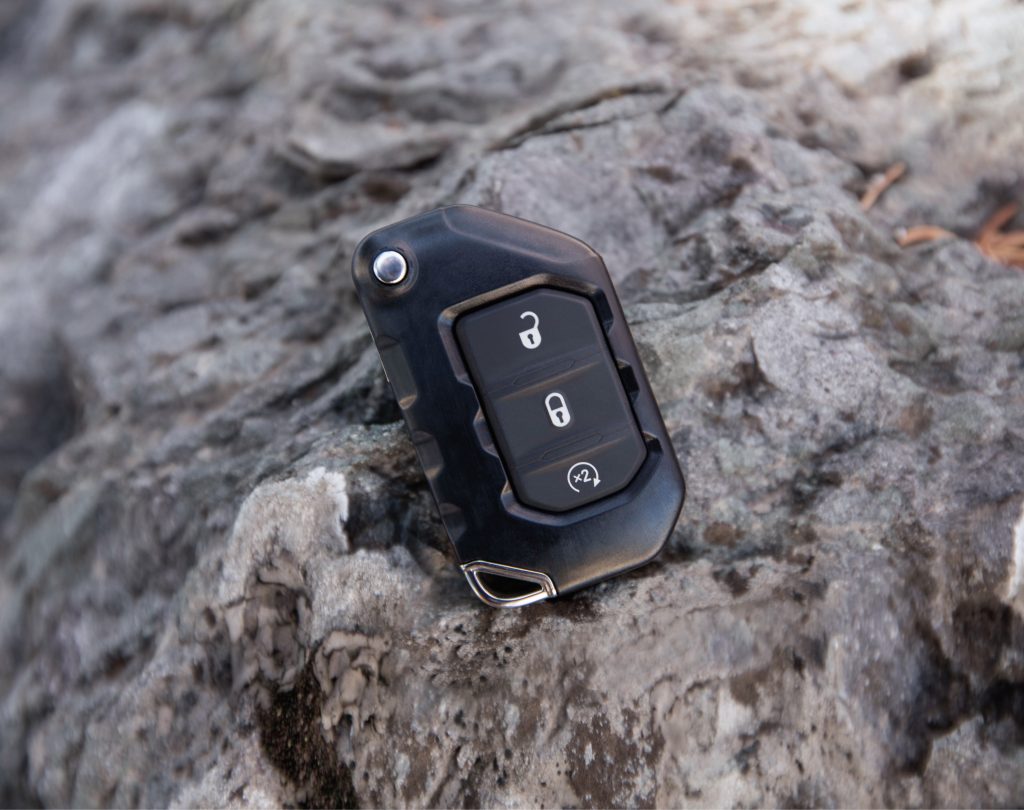 With remote start, a double-click of the key fob button locks the doors and starts the engine (as long as a door or the hood isn't open and the fuel level isn't too low). The engine will run for up to 15 minutes, warming the cabin and powertrain fluids, such as coolant and oil.
In addition to warming the cabin, if your vehicle is equipped with features such as heated seats and steering wheel, remote start automatically activates those functions when the exterior temperature is below 40 degrees Fahrenheit.
Enjoy spending your time in warm-weather areas? Remote start cools the cabin and activates the ventilated seats when outside temps are above 80 degrees F.
If the driver doesn't activate the start button within 15 minutes, the engine will turn off. You can use remote start twice in a row before you must use the ignition switch to start the engine.
It is important you don't use remote start when your vehicle is in a closed space, such as a garage with the door closed. Also, read your owner's manual for a detailed explanation of the functions of remote start.
You'll drive happier when it's your FCA vehicle, not your backside, that heats the seat when outside temps are in the frosty zone.