Whether you are looking to accommodate more passengers and cargo or crave a more spacious cabin, an SUV delivers on both capacity and capability. We offer three three-row SUVs across our brand lineup—Dodge Durango, Jeep® Grand Cherokee L and the Wagoneer/Grand Wagoneer—each providing a distinct feeling or persona. So, which of our three-row SUVs is the right fit for you?
For performance and capability:
When you need an SUV for towing, consider choosing the one capable of carrying over three tons of almost anything you can hitch on the back. The Dodge Durango is a mighty muscle masterpiece. The legendary 392-cubic-inch HEMI V-8 and classic 5.7-liter HEMI V-8 engines with the Tow N Go Package outhaul every full-size, three-row SUV on the road, with a towing capability of 8,700 pounds.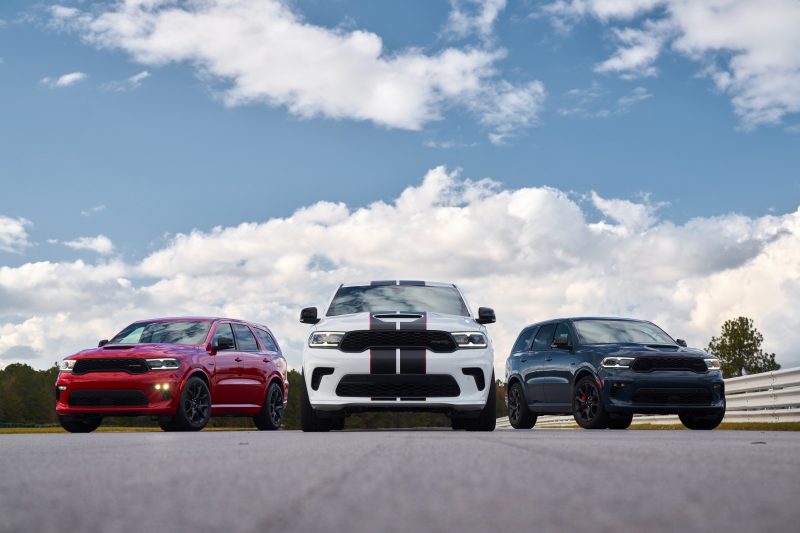 For muscle car enthusiasts: 
The Dodge SRT vehicle lineup is built for speed and performance, and its full-size SUV offering is a statement of strength. The rumbling HEMI® V-8 of the Durango SRT 392 exerts a whopping 475 horsepower.

For style that can carry you from road to trail:
The highly versatile Jeep Grand Cherokee L offers three available 4×4 systems and a host of capability features designed for off-road trails, city streets and everything in between. In addition, the Grand Cherokee L introduces a third row for the first time.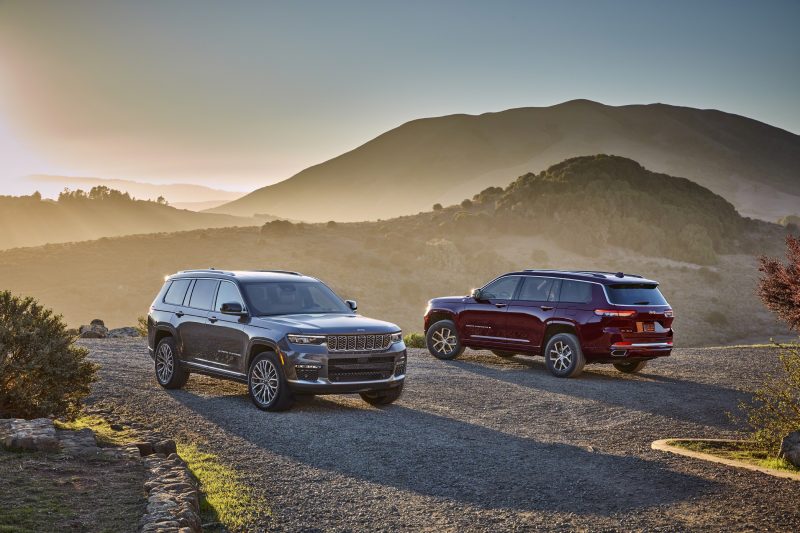 For the adventurous spirit:
In 1963, the original Wagoneer turned the unpaved path into a destination for family and friends. In 2021, the Wagoneer returned, pairing its pioneering spirit with legendary available 4×4 capability.

For luxury and an iconic look:
From every angle, the Grand Wagoneer exudes sophistication and inspiring style. Combining a timeless and confident design with meticulously crafted details, it compels action and emotion.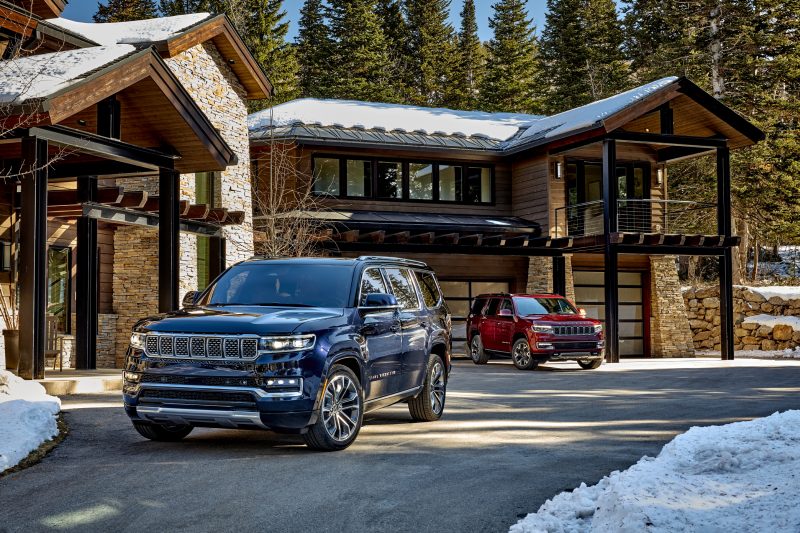 Across our lineup of SUVs, we offer space, versatility, performance and power to meet the needs and expectations of customers. Learn more about each model at Jeep.com and Dodge.com.