A man's face gazes skyward as shoes walk to work at the original Chrysler auto plant and hands reach out to grasp a long, colorful ribbon. The ribbon weaves its way from one image to the next, binding together a historic timeline of visuals making up the mural outside the Stellantis Detroit Assembly Complex – Mack plant.
The vibrant artwork comes to life as Dr. Hubert Massey and his team of artists have begun painting the mural on the surface of the sound barrier outside the plant.
"It's great to be able to see paint going up on the mural surface, this is an exciting step in the process," said Dr. Massey, a renowned fresco muralist and Detroit resident.
Earlier this year, Dr. Massey gathered ideas for the design after meeting with members of the community. The inspired drawings represent the culture and history of the community. The drawings were transferred to the sound barrier surface using a process involving a charcoal bag. The mural project is part of the Community Benefits Agreement (CBA) reached between Stellantis, the City of Detroit and the Neighborhood Advisory Committee, a partnership that provides more than $35 million to support neighborhood improvements, housing, workforce development, education and training programs, and environmental initiatives.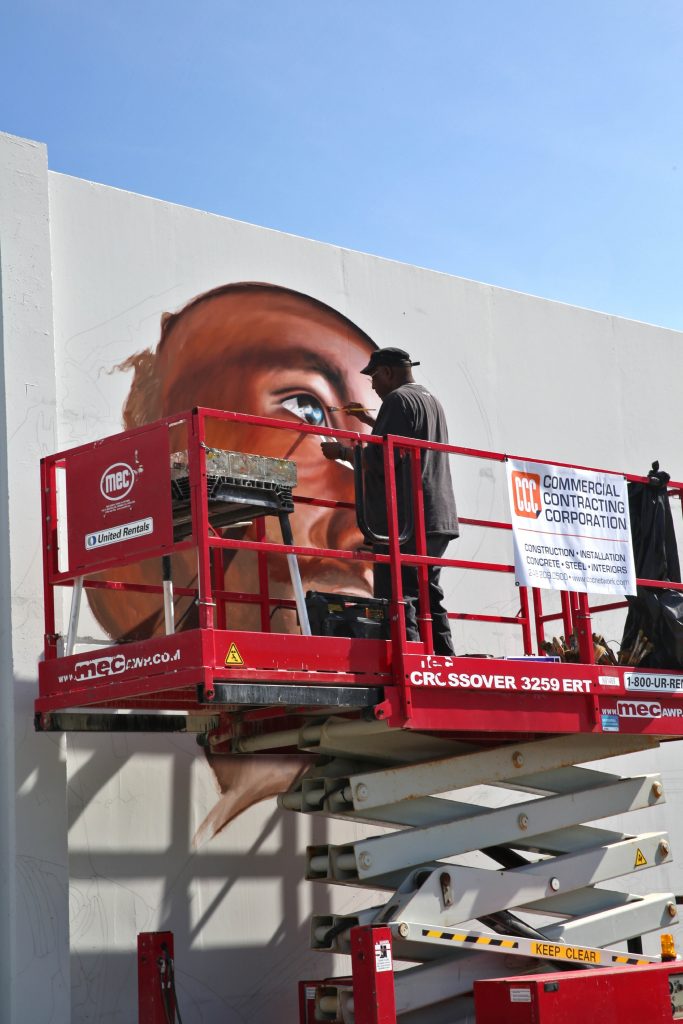 Partnering with Dr. Massey and Stellantis on the project are Commercial Contracting Corporation (CCC) and PPG, who are providing equipment and supplies, including scissor lifts and more than 200 gallons of primer and paint.
"Commercial Contracting Corporation is proud of its history providing construction services to Stellantis and excited to be part of the campaign to demonstrate the influence and impact Detroit and Stellantis have had on each other," said Stephen Fragnoli, president of Commercial Contracting Corporation. "We are excited to see Dr. Massey's rendition in capturing the importance of the relationship between Stellantis, Detroit and the people of this great American city." 
"At PPG, our purpose is to protect and beautify the world through color and meaningful participation in the communities where we live and work through our Colorful Communities program," said Ramzy R. Hazamy, PPG global account director, Automotive OEM Coatings. "PPG is delighted to be involved in this mural project with Stellantis, Dr. Massey and CCC." 
Painting of the southern section of the sound barrier across from the stormwater park at Beniteau and Kercheval streets will continue this fall, while work is expected to start on the northern section next year. Once complete, the mural project will be one of the largest art installations of its kind in the region.