First piece of steel raised
Beam signed by joint venture management team and Kokomo mayor
Companies announced investment commitment of $2.5 billion (€2.3 billion) in May 2022
New electric-vehicle battery manufacturing facility to create 1,400 new jobs
Expected to launch in first quarter of 2025
March 22, 2023 , Kokomo, Ind. – Stellantis and Samsung SDI marked a milestone today in the construction of their joint venture electric-vehicle battery manufacturing facility in Kokomo, Indiana, with the raising of the first piece of steel that will form the structure of the new gigafactory.
Members of the JV's management team, Kokomo Mayor Tyler Moore, President/CEO of the Greater Kokomo Economic Development Alliance Lori Dukes and the group's Economic Development Advisor Charlie Sparks, former Howard County Commissioner Paul Wyman and Senior Vice President Business Development with the Indiana Economic Development Corporation Brock Herr commemorated the occasion by signing the first steel beam.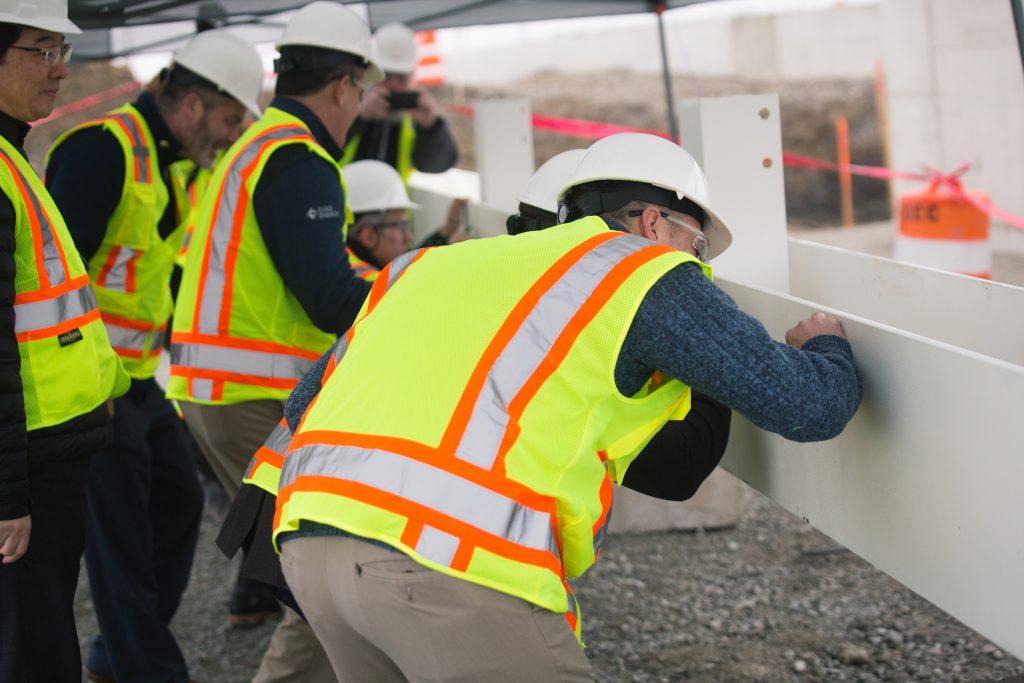 The two companies announced the formation of the joint venture in May 2022, committing to invest more than $2.5 billion (€2.3 billion) and create 1,400 new jobs in Kokomo and the surrounding areas. The investment could gradually increase up to $3.1 billion (€2.9 billion).

Targeted to launch in the first quarter of 2025, the plant aims to have an initial annual production capacity of 23 gigawatt-hours (GWh), with an aim to increase to 33 GWh in the next few years. The new facility will supply battery modules for a range of vehicles produced at Stellantis' North America assembly plants.