March marks Women's History Month, when we celebrate women and the vital role they have played in history. The contributions of women are critical to Stellantis' success – and we are executing on our commitment to have women in 35% of leadership roles by the end of the decade. In 2022, women held 27% of global leadership positions. In the last year we have added two women to our North American manufacturing leadership team.
We're celebrating the women in our manufacturing operations – stamping, powertrain and assembly. And we're kicking off with stamping, since it's the beginning of the automotive assembly process, where raw steel is turned into the doors, hoods and tailgates of our award-winning vehicles. We'll highlight three women who are in leadership roles at our stamping facilities.


Tania Pratnicki Young, Vice President of Stamping Operations for North America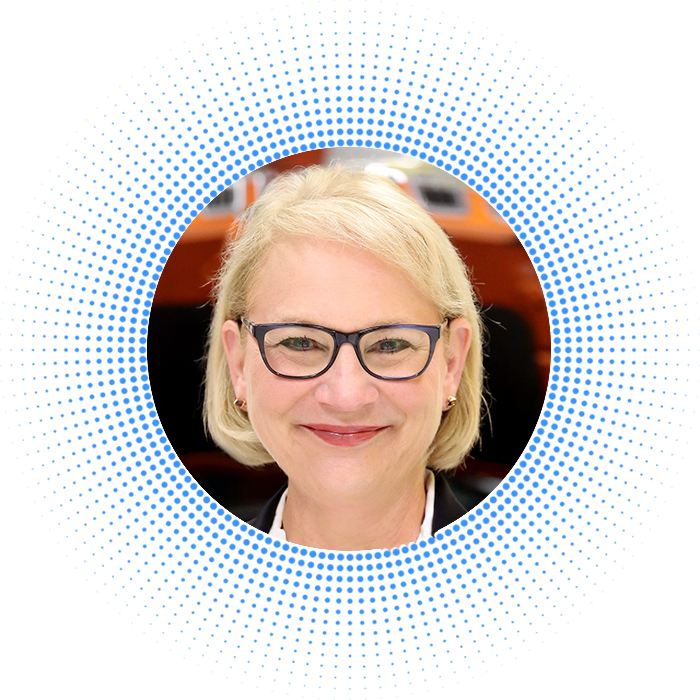 Pratnicki Young is a role model for young women, proving that hard work, dedication and driving for results do get rewarded. Nearly five decades ago, Pratnicki Young started her career with Chrysler as a foreman at Dodge Truck (now Warren Truck in Warren, Michigan), during a time when the automotive industry was male dominated. She originally planned for this to be a temporary job.
"My bachelor's degree is in history, and I wanted to go to graduate school, but I needed to get a job to pay for it," said Pratnicki Young. "My dad heard that Chrysler was hiring and that the company was specifically looking to hire more women, so he took me to Dodge Truck to apply for the foreman position and I got it."
"It was tough when I first started," she recalls. "There weren't many women there and I had to prove that I was capable. After about six months, I earned the respect of my coworkers and learned to love the fast pace and diversity of being in manufacturing."
When reflecting on her time at Stellantis, Pratnicki Young has watched women in manufacturing evolve to become a vital, vibrant part of manufacturing leadership. Stellantis has advanced roles for women by recognizing them for their performance and their unique contributions.
"As women, we need to mentor and support each other so we can position ourselves for leadership roles," said Pratnicki Young. "It's gratifying to see fabulous women working together and contributing so much to Stellantis. We need to celebrate our success."
She encourages all women to consider careers in manufacturing.
"Manufacturing is exciting and the opportunities are unlimited," said Pratnicki Young. "It can be challenging, but the rewards are great. If you love people, diversity, challenges, a fast-paced environment and problem solving – then manufacturing might be for you."
"So much has changed in my time here," she said. "In today's world – women can do whatever they want. You need have a 'can-do' positive attitude, enjoy working with people and be willing to do the hard work to achieve desired results."


BranDee Tatum, Assembly Optimization Manager, Injection and Stamping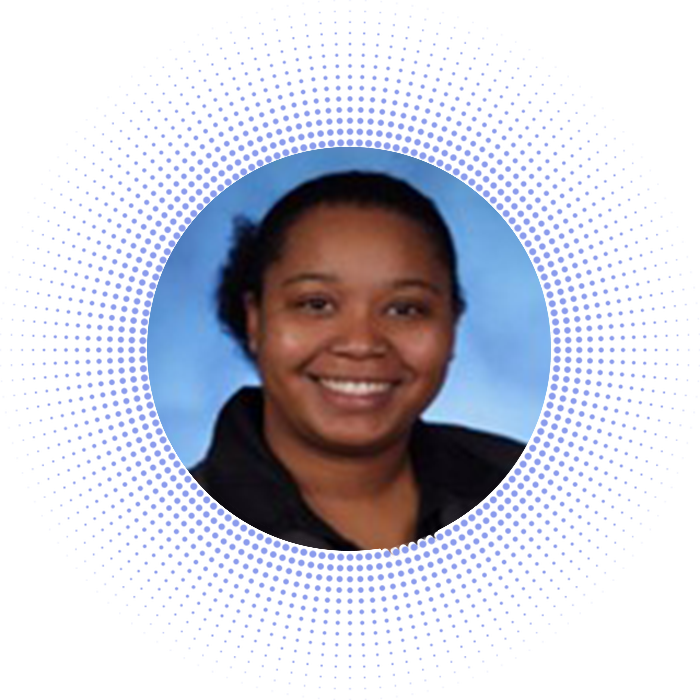 Since she was a young girl, Tatum has been fascinated with understanding how things work and problem solving. She built a clock for her uncle for Father's Day from a box of parts he had lying around the house. She took that passion and turned it into a career.
"I have a very curious mind that I need to feed," said Tatum.
"I was at the Black Engineer of the Year Awards and Conference in 2013 and Stellantis was also there," said Tatum. "I approached the table to review some materials and ended up getting an opportunity to interview for a job that ultimately changed the world for me. In 2019, I attended the same conference and received the Modern Day Technology Leader Award."
Tatum joined the Company as part of the Manufacturing Leadership Development Program (MLDP) in which participants complete 4-month long rotations in six different manufacturing divisions in Detroit area facilities while pursuing an advanced degree. When she graduated from the MLDP, she went to Trenton Engine where she worked in World Class Manufacturing (WCM), the company's former manufacturing methodology. She was promoted several times, with her last role as proactive planning and scheduling maintenance area manager.
"While at Trenton Engine, I worked on the quality commitment #6 team for WCM, which was dedicated to implementing the ideal maintenance strategy on machine families across all centers of competence focusing on machine wellness and equipment health," said Tatum. "I was able to standardize a maintenance plan that is used on more than 300 CNC machines made by NTC in five plants across North America."
She was recently promoted to assembly optimization manager in the injection and stamping unit, where she is working on strategic initiatives for optimizing weld processes, footprint optimization for sub assembly systems and supporting injection molding while integrating Stellantis Production Way (SPW) practices, the company's new manufacturing methodology, across the plants.
While Tatum has had a lot of unique experiences in her time, what she loves most is working with so many different people.
She credits the Women in Manufacturing Business Resource Group for developing leaders and mentors who help young women entering the automotive industry.
Tatum believes the possibilities are endless for any young girl who is considering a career in the automotive industry.
"Chase your dreams," said Tatum. "There are no limits to accomplishing your goals. Be a good team member and learn as much as you can. Those have been the keys to my success. I've learned so much from my peers in all the roles I've been in."


Shallan Seecharan-Arjunsingh, Industrial Engineering Manager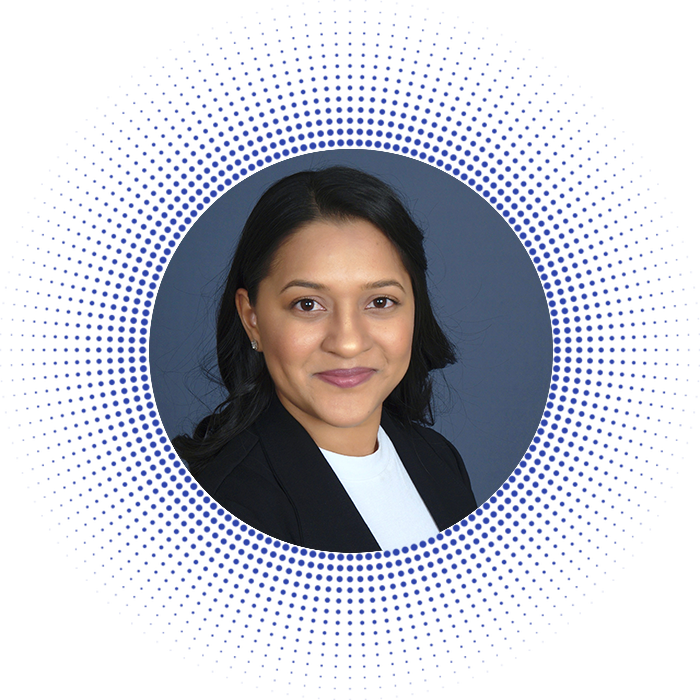 A native of Trinidad and Tobago, Seecharan-Arjunsingh  chased her dream of working in the automotive industry when she immigrated to the United States shortly after earning her master's degree.   
"After graduating with my bachelor's degree, I worked in the oil and gas industry – one of the main industries in Trinidad and Tobago," said Seecharan-Arjunsingh. "I spent months on an oil rig, a very high paced, high stress environment, with very little contact with friends and family members, but at the time, that was the job I wanted."
When Seecharan-Arjunsingh decided to pursue her master's degree, she needed work that was more stable, so she took a job doing project management for an infrastructure company in the Caribbean. After graduation, she moved to the United States for the additional opportunities, mainly in the automotive industry.
"My husband had just started working for Chrysler and after hearing all the exciting projects he was involved in I knew I wanted to work there too," she said. "I applied for a lot of positions. I knew I had the knowledge level and capability but lacked automotive experience. I thought, 'I just needed to get my foot in the door so I could show that I knew how to do the work.'"
She was hired as a summer vacation replacement in the industrial engineering group at Warren Stamping, focused on launching the new Ram Truck and Jeep Wrangler and supporting upcoming WCM audits.
"I took that responsibility on with full force," she recalls. "I knew this was my chance to get recognized and potentially be hired full time. I got multiple new projects implemented and was even given the opportunity to present the boards for the audit."
Her dream finally came true when she was offered a full-time position in the industrial engineering department at Warren Stamping. She was promoted several times over the last few years, resulting in her current position as industrial engineering manager at Sterling Stamping.
Seecharan-Arjunsingh thinks that Stellantis has made great strides in in advancing roles for women in the automotive industry. The extended parental leave that was introduced in 2020 was something she feels very strongly about.
"The 12-week paid parental leave is great for both parents," she said. "That wasn't just a move to improve work -life balance, but a great move to get more women into manufacturing. It takes some of the stress off a new mom, helps give them the time to build a strong bond with their baby and helps women feel ready when they return to work. It is great for motivating women to know they can do both motherhood and have a career if they choose."
Adding more women in key leadership roles is another way she feels that Stellantis is motivating women to join the company.
She encourages young women to know the worth they bring to the table, to be confident in their capabilities and to communicate clearly and respectfully with all levels of the organization.
"Sometimes things can get tense in manufacturing," she said. "It's a fast-paced environment and very often we need to make quick decisions or changes and it's important for those to be communicated in a clear and respectful way to minimize confusion while still successfully getting the work done."
These three women exemplify how hard work, clear communication and a drive to be successful have helped them earn leadership roles within the Company. They are paving the way for more young women to enter the industry. Stay tuned for our next feature on women in powertrain.