It's no surprise that our customers are passionate about our brands. From school pick-up lines to job sites, and cross-country trips, we make vehicles for a variety of lifestyles, including uniting people for a good cause.
The Jeep® Babes Michigan chapter is doing just that. Jeep Babes is an all-women, all-Jeep group, that brings ladies together through their mutual love of the Jeep lifestyle.
"Jeep is not just a vehicle, it literally brings communities together and allows groups like ours to form and bring so much positivity and empowerment to our members," said Jaime Matthews, co-leader of the Jeep Babes Michigan chapter.
The first Jeep Babes group was founded in 2017 by founder Chrisey Sykes. Originally called Jeep ReneBabes, inspired by the Jeep Renegade Sykes owned, Sykes quickly realized she wanted the group to include all Jeep models and therefore changed the group to Jeep Babes.
In a short amount of time, state chapters and the worldwide chapter began to form. The Jeep Babes Michigan chapter officially launched in 2019 and is one of the most active chapters today.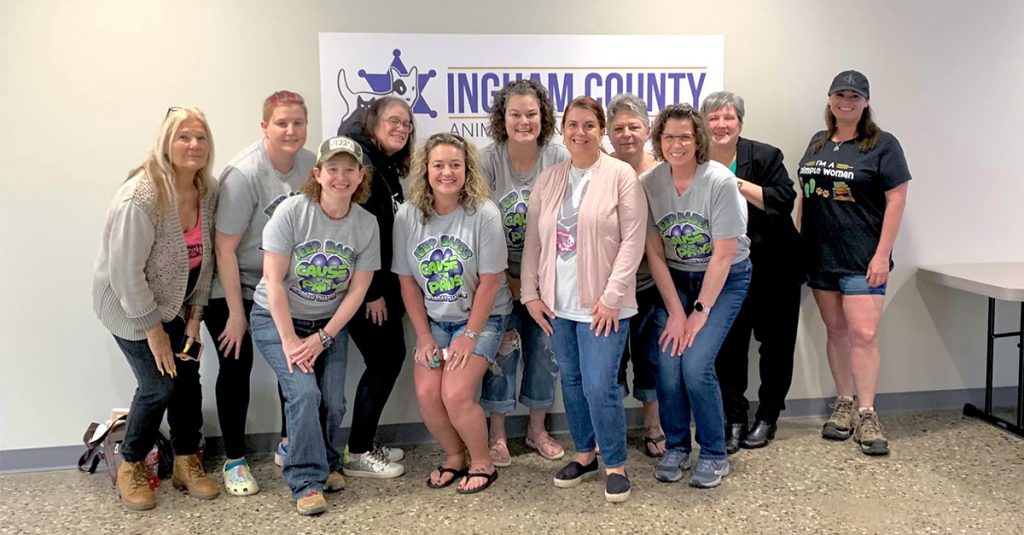 Their motto: "No babe left behind."
The group is a safe space for women to come and connect with other women, talk automotive, ride trails and participate in philanthropic opportunities, said Matthews.
Since its start in 2019, the Jeep Babes Michigan chapter has created numerous opportunities to connect and give back to local communities. As one of the most active chapters, with more than 4,000 members, Jeep Babes Michigan uses its womanpower to support women's shelters, food pantries, animal rescues and more.
Recently, Jeep Babes Michigan spent April putting on fundraisers for their Cause for Paws month-long event. Last year, they fundraised over $8,500 in cash and donations for the Jackson County Animal Shelter.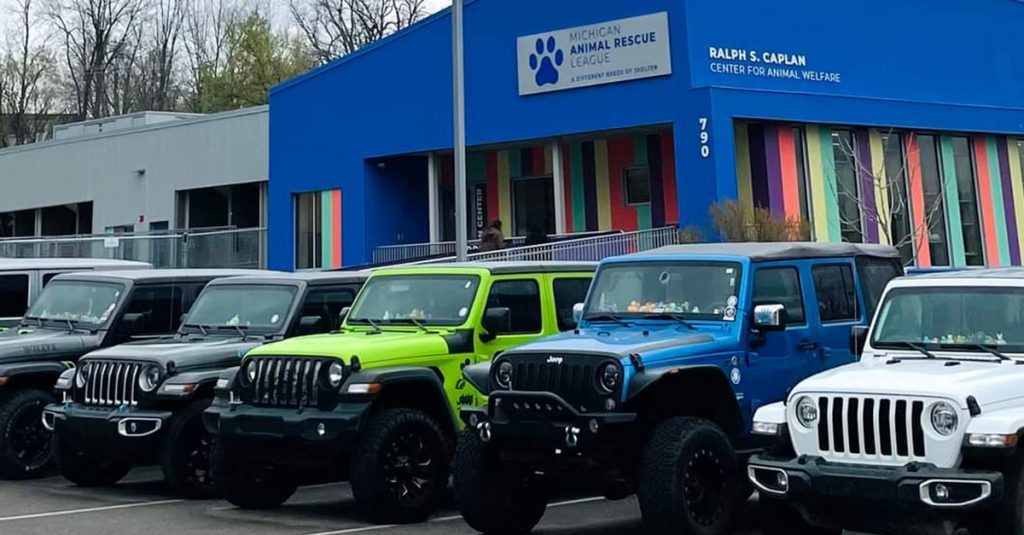 This year, the group partnered with shelters in nine counties across Michigan to expand their efforts. The Jeep Babes were able to raise money and gather supplies totaling just under 22k to support nine animal rescues, which included:
Genesee County – Humane Society of Genesee County
Washtenaw County – Humane Society of Huron Valley
Ingham County – Ingham County Animal Control and Shelter
Oakland County – MARL Michigan Animal Rescue League
Macomb County – A ReJoyceful Animal Rescue
Wexford County – Great Dane Rescue Foundation
Livingston County – Howell Nature Center (HNC) Wildlife Rehabilitation Clinic
Wayne County – Providing for Paws
St. Clair County – Misfit Angels Rescue

So, what's next for the Jeep Babes?
Matthews said the group is planning for their big event of the year, the 2023 Jeep Show & Shine that supports HAVEN, Oakland County's shelter and resource center for survivors of domestic and sexual violence.
The Jeep Show & Shine is a one-day Jeep jam-packed event, taking place October 7th at Mt. Holly, next to the Holly ORV Park in Holly, MI.
Participants will be able to browse a variety of Jeep-related vendors and raffles, enjoy local food trucks and listen to live entertainment. Jeep Babes Michigan encourages women and their families to come out and show their support for a great cause.
Eventgoers can also register their Jeep vehicle for the Show & Shine contest, where all Jeep models are welcome. Awards will be given out in a variety of categories, including Best in Show and Crowd Favorite.
All proceeds from the event will go directly to HAVEN. Last year, Jeep Babes Michigan raised over $23k in monetary funds and supplies for the shelter.
To learn more about the 2023 Jeep Show & Shine event, visit the event page.
Jeep Babes across the country work hard to empower women to feel safe, connected and supported through their groups. And any woman Jeep owner can join the Worldwide chapter. You must be a Michigan resident to join the Michigan chapter.
To learn more about the Jeep Babes of Michigan chapter, and all the amazing work they do, visit their Facebook page.