By day, they work in our facilities performing a variety of jobs throughout the company. When their shifts end, they head to their second jobs as first responders in their communities.
One of these employees is Kurt Wagenaar, a fire systems specialist who works to keep the fire protection systems at the Chrysler Technology Center (CTC) and other FCA engineering facilities in good working order, while also ensuring the buildings comply with fire codes and fire protection requirements.
He is also a paid-on-call lieutenant/EMT with the Orion Township Fire Department who responds to fire and medical emergencies within the township.
"The jobs complement each other very well. At FCA, I have learned more about fire protection systems than most firefighters ever get to know," said Wagenaar. "I can use that knowledge to help at the Fire Department when we encounter fire protection systems during fire emergencies. The skills I have learned at the Fire Department help me during fire and medical emergencies that happen at CTC."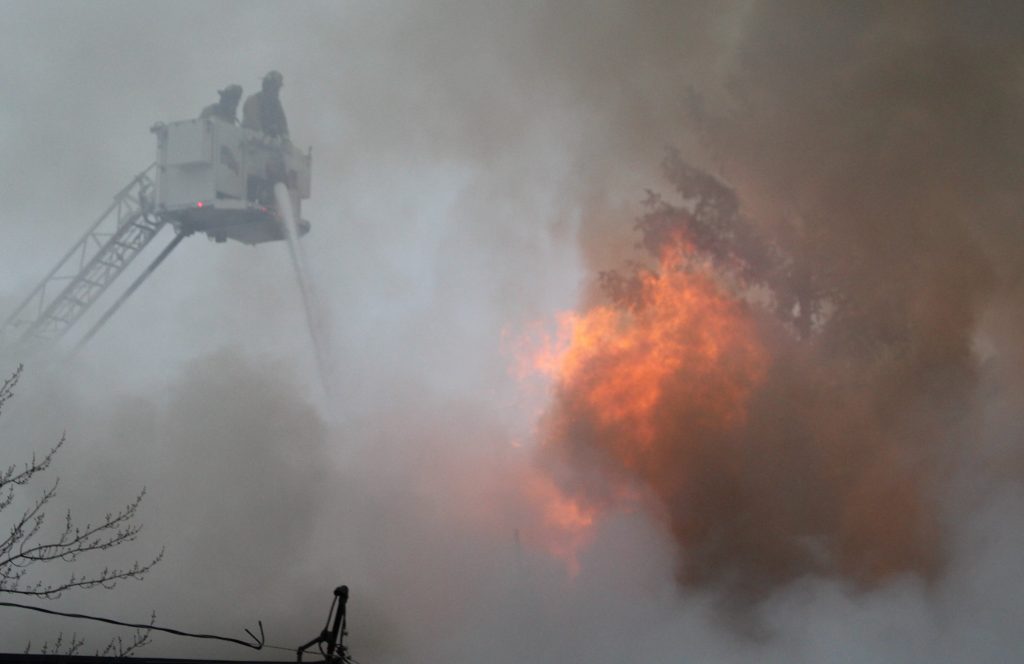 With the COVID-19 pandemic, Wagenaar also has to keep up with the latest medical procedures and take the proper precautions when responding to calls.
"There is a lot of additional personal protective equipment that has to be worn on every call to protect both us as responders, as well as the people we are coming in contact with."
While some FCA first responders are able to continue to work both jobs, pandemic safety guidelines have prevented others from public service.
Wesley Price, an FCA complex security manager at Sterling Heights Assembly and Stamping Plant, is also a police captain of reserve and cadet units with the Grosse Ile Township Police Department.
His responsibilities include inspection and oversight of the reserve program, managing equipment and personnel, along with being the unit leader of the department Honor Guard.
Price sees similarities in both jobs as they require being dedicated to providing protection and safety to others.
"We help those in need and provide the dedicated service that is expected," said Price, who has been with the police department for 13 years. "That's what people want to be is safe and protected."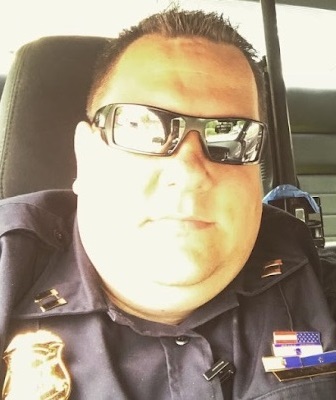 But since the COVID-19 stay-at-home order was first announced in Michigan, his reserve unit and cadets have not been active as a precaution to protect the full-time officers within the department. He said that the decision was made with the support of the department administration to protect reserve officers and their families.
"Not being able to go into the department at this time is hard. We look at the full-time officers and the whole township as our families in one," Price said. "We are all taught to protect each other and those around us. Do whatever is necessary to carry out your commitment. We live by that. We are dedicated to what we do and the services we provide."
While Price and his colleagues on the reserve force have to stay safe as a precaution, he stated that they "will always be ready when the call comes for our return."
When that call comes, he said his officers "will be back out in full force providing the assistance of the department and township as we all get through these times, committed to working together to end this pandemic of the coronavirus."
Another employee who also serves his community is Joel Dobbelaer, a technology specialist for Corporate Security Operations and a firefighter with the Richmond Fire Department.
The 11-year fire department veteran finds that each job compliments each other.
"Back when I was working in the plant for security, my medical training helped when we would go on medical calls for employees," he said.
Similar to Wagenaar, Dobbelaer stated that the COVID-19 pandemic has also led his department to change how they respond to calls.
"We are minimizing the number of responders that have contact with the patients," Dobbelaer stated.
While their jobs as first responders may not have a set schedule, especially if the nights are long at the fire department followed by especially long days at FCA, they find it extremely rewarding.
"I really enjoy both of my jobs. If anyone out there is thinking about a job as a first responder, I encourage you to try it," Wagenaar said. "Many communities have part-time or volunteer opportunities that you can be a part of."