Each year, during the first weekend in June, Hart Plaza in Detroit is normally blanketed in the colors of red, orange, yellow, green, blue and purple to celebrate lesbian, gay, bisexual, transgender and queer (LGBTQ) culture at Motor City Pride, the largest LGBTQ gathering in Michigan.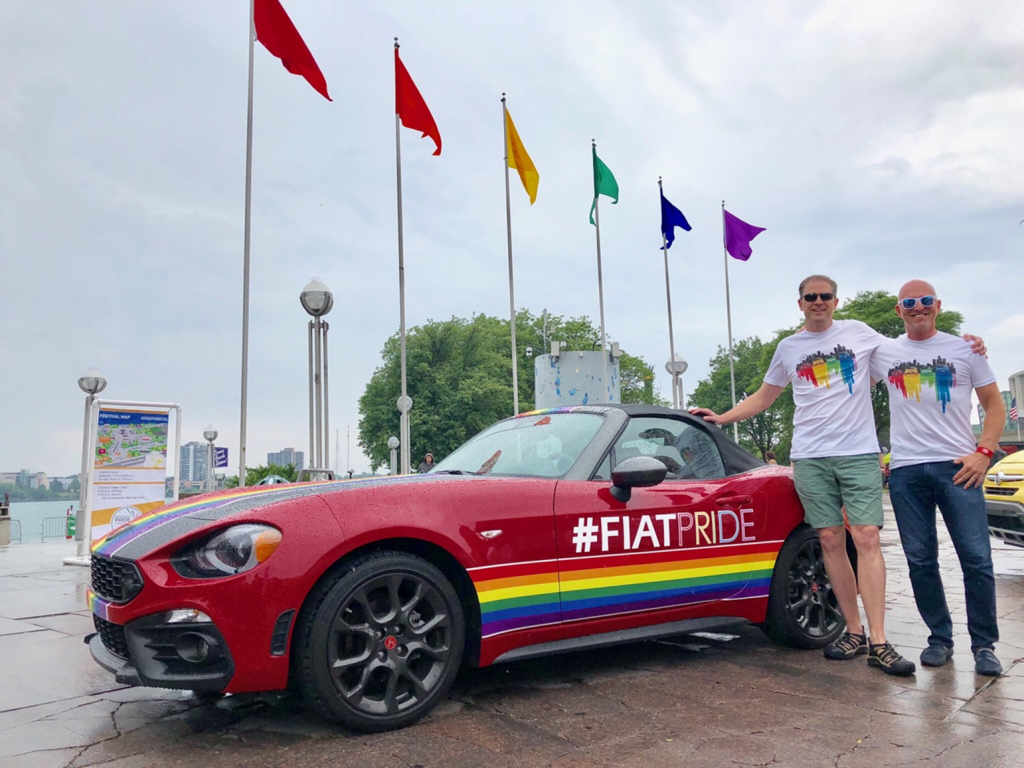 The rainbow flag is a sign of diversity and inclusion, and is proudly displayed across the city to show unity with the weekend-long event and other Pride month celebrations.
The festival's history reveals the energy and passion of a vibrant LGBTQ community seeking equity and fairness as a means to improve the economic competitiveness and quality of life in Michigan.
There will not be a parade or festival this year, but the passion of the LGBTQ community in metro Detroit and throughout Michigan is not at all dampened. Many virtual observances of Pride promise to keep the emotion and color of the moment alive and well.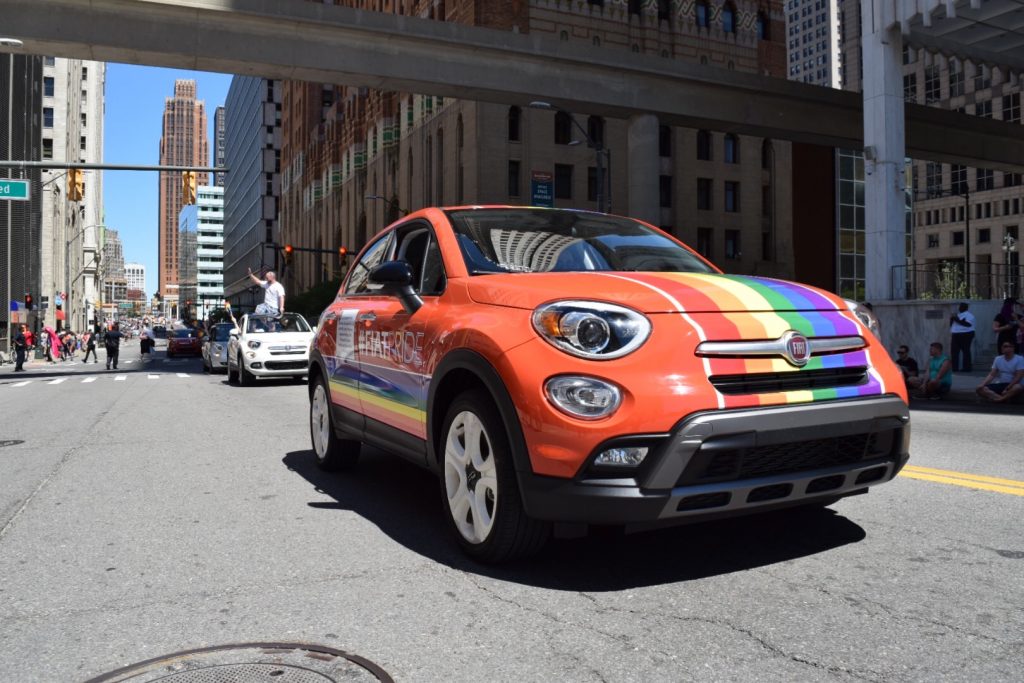 Celebrating People, Products and Culture
We have participated in the festival over recent years as a way to celebrate our longstanding support of LGBTQ employees, communities and issues.
We were a leader among U.S. employers for providing domestic partner benefits to our employees in 2000 and the company has fairly consistently been among a small group of leading employers to achieve a perfect score of 100% on the Human Rights Campaign (HRC) Corporate Equality Index.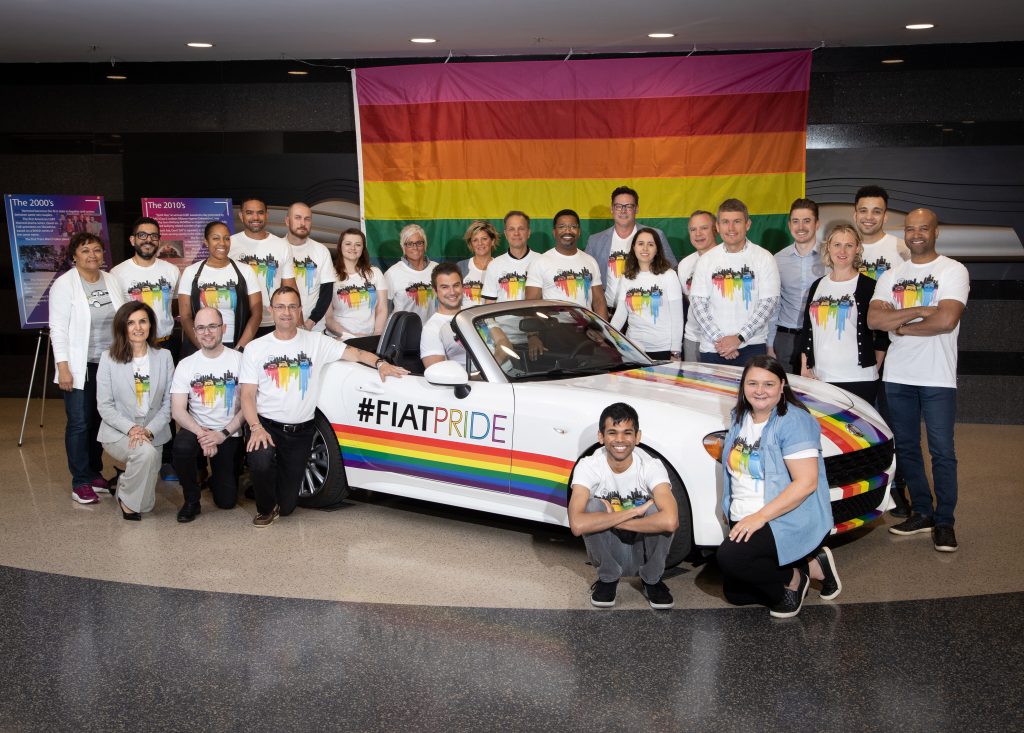 We are also a supporter of efforts to update Michigan's anti-discrimination law to prohibit discrimination because of sexual orientation or gender identity.
The power behind our support of Motor City Pride and the LGBTQ community as a whole is provided by the Gay and Lesbian Alliance (GALA), one of 10 employee resource groups that work to promote multicultural differences within the company and the career development of its members.
Our Pride, Our Drive, Never Cancelled
"It's great to see how the festival has grown over the years, and the increasing support it receives from the community and from corporations like FCA," said Greg Hawkins, the chairperson of GALA. "While our celebrations will be different this year, our pride will still be very much on display consistent with our theme for Pride month, Our Pride, Our Drive, Never Cancelled."
GALA has many activities planned throughout June to share the Pride experience with its members and FCA employees.
To kick-start the month, a recorded address from David Coulter, county executive of Oakland County, will be shared virtually with the FCA employee community, highlighting Coulter's experiences representing the LGBTQ community in his current role and as former mayor of Ferndale.
The slate of activities also includes participation in virtual Pride events taking place in New York City and San Francisco, connecting GALA members and FCA employees to virtual learning sessions on such topics as better understanding diversity and inclusion and how to become an effective ally to the LGBTQ community.
Of course, virtual employee participants will be treated to a full range of rainbow-themed images provided by the Jeep, Ram and Fiat brands, and the month will conclude with the posting of a collage of photos featuring employees celebrating their FCA vehicles, aligned with the month-long theme, "Our Pride, Our Drive, Never Cancelled."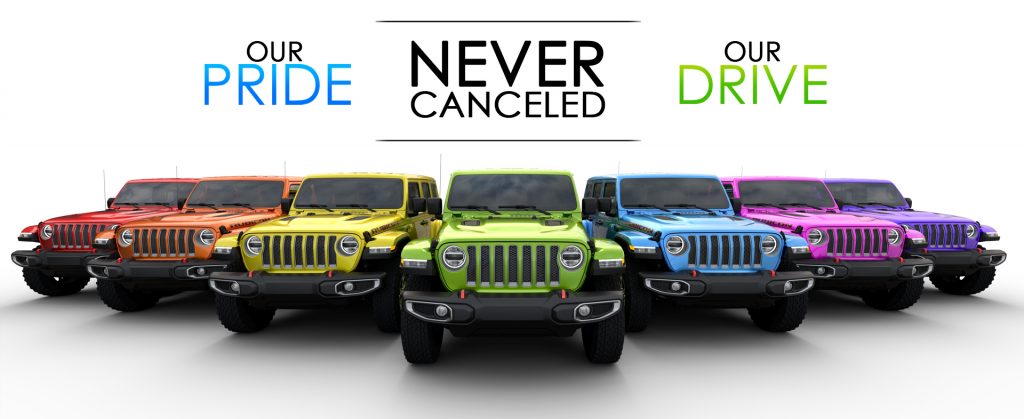 FCA facilities in Canada and its headquarters in Auburn Hill, Michigan, will fly the rainbow flag in June for Pride month.
Motor City Pride through the years – a look back:
1972 – On Saturday, June 24, Detroit's first LGBT pride event began as a march and rally called "Christopher Street Detroit '72." It was held in downtown Detroit and a march and rally were held annually.
1977 – The event moved to Palmer Park for a rally and festival until the early 1980s.
1984 – A festival was held at Wayne State University then moved to St. Paul's Episcopal Cathedral in 1985.
1986-1988 – The civil rights march took place down Woodward Avenue, followed by a rally at Kennedy Square. A party took place at the McGregor Center on the campus of Wayne State University following the rally, organized by a small number of dedicated gay and lesbian groups and volunteers.
1989 – The gay and lesbian civil rights march was moved to Lansing to attract statewide participation and political awareness, as well as to celebrate the 20th anniversary of New York City's Stonewall Riots. Metropolitan Detroit was left without a LGBT march, rally and party, so during this same year, the first official Gay and Lesbian Pride Festival was founded and sponsored by the Detroit Area Gay/Lesbian Council. It began a tradition of being held on the first Sunday of June. That year the Pride Festival took place on the Dearborn Campus of the University of Michigan in the gymnasium.
1990 – The event's name was officially changed to PrideFest, and was eventually changed to PrideFest Celebration.
2002 – The PrideFest Celebration officially transferred to the then Triangle Foundation (now Equality Michigan) as part of Triangle's community outreach activities.
2003 – The celebration was officially renamed Motor City Pride and moved to downtown Ferndale. Michigan.
2009 – Motor City Pride is headed up by a core group of volunteers that form the Motor City Pride Planning Committee.
2010 – The Triangle Foundation merged with Michigan Equality to become Equality Michigan and Motor City Pride became a project of the new Equality Michigan.
2011 – Motor City Pride relocated to Hart Plaza in Detroit and expanded the festival to two days with the parade returning to the official lineup of events.
Now, more than ever, it's time to show your Pride!