Just like real working automotive designers, interns at the Stellantis North America design office have real world deadlines, expectations and responsibilities. They get to work on exterior and interior design, color and materials, and anything and everything that you can see, feel and touch on our cars, trucks and SUVs. They're also expected to think independently and present their ideas to their peers, design management and even Stellantis Chief Design Officer, Ralph Gilles.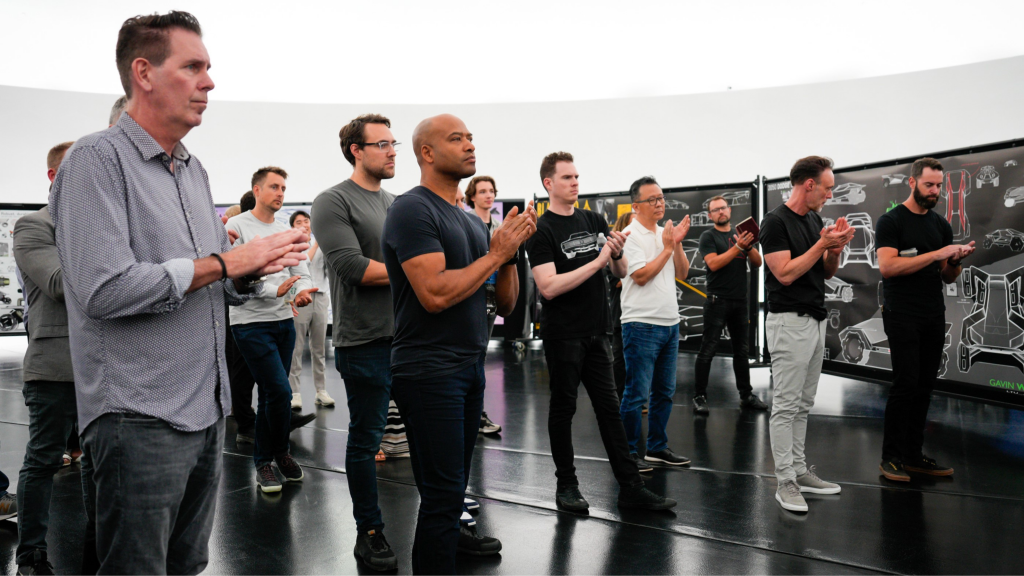 As a design student, intern, and automotive designer, giving presentations is a requirement. For interns, presentations help expand their student portfolios and get experience working in design programs. It's a way to pitch your ideas and thoughts on why you created a specific vehicle or design element. From there, positive and constructive feedback is given, and interns are then back to work focusing on their updates. Recently, we tagged along with a few current design interns as they gave their midterm presentations.
Ethan Trostle – Senior, College for Creative Studies, Detroit MI
Ethan is a summer intern in the product design office and presented his version of a future Chrysler product. Deeply passionate about the brand, Ethan wanted to explore new possibilities. While specifics of Ethan's project were confidential, he gave us a little insight into his process. "I took the time and spent weeks researching and rendering sketches to prepare," said Trostle. "Having to present to the design office and senior management was definitely stressful, but I felt proud and confident about my work."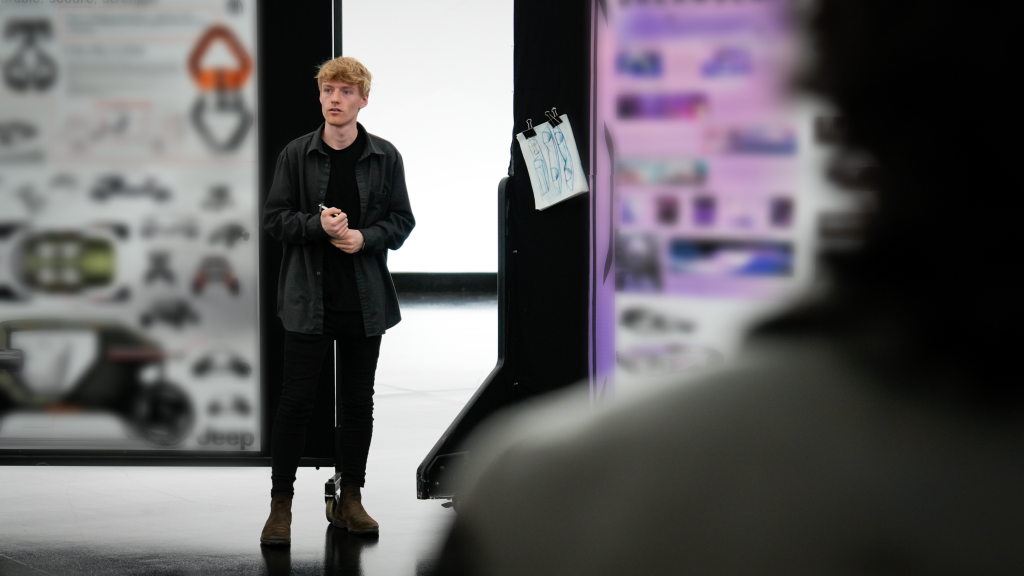 Gina Ayala – Senior, Academy of Art University, San Francisco CA
Gina's educational background resides in fashion but, this summer, she's interning in the Advanced Color and Materials design studio. For her presentation, Ayala focused on design elements for the Jeep® Wrangler. She took time to research vehicle market trends and new innovative techniques to focus on interior eco-friendly materials. "I constantly had my eye out for materials that fit my design theme and collected any items that inspired me along the way," said Ayala. "But what really helped was having a supportive team to give me solid feedback before presenting. It was wonderful experience that helped me to understand expectations surrounding a big presentation like this." While Ayala has a fashion background, she loved every moment working in the automotive design world.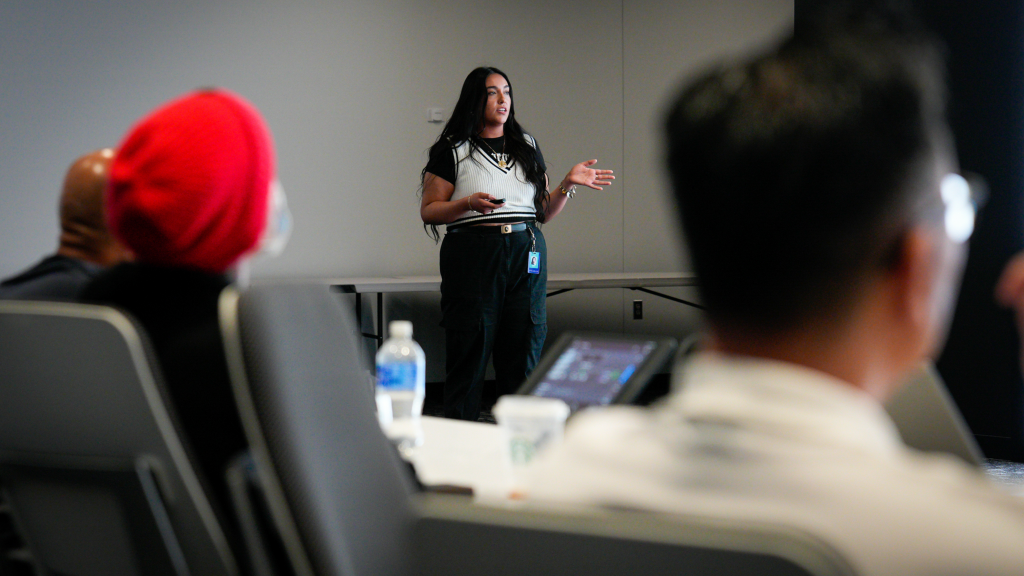 Dongwon Kim – Graduate, Art Center College of Design, Pasadena CA
Not only is Dongwon an intern in the Dodge Design Studio, but he also placed fourth in the 2015 Drive for Design contest. He started his internship in the Advanced Design Studio at the top of the year and he was able to extend it to continue his journey. For this presentation, he focused on design concepts for the Dodge brand. "What I love about the Stellantis design office is that we're able to work on each of the North America brands," said Kim. "For my presentation, I created a story in hopes that I could set myself apart." Apparently, his strategy worked as he recently accepted a full-time position on the North American design team. Congrats Dongwon!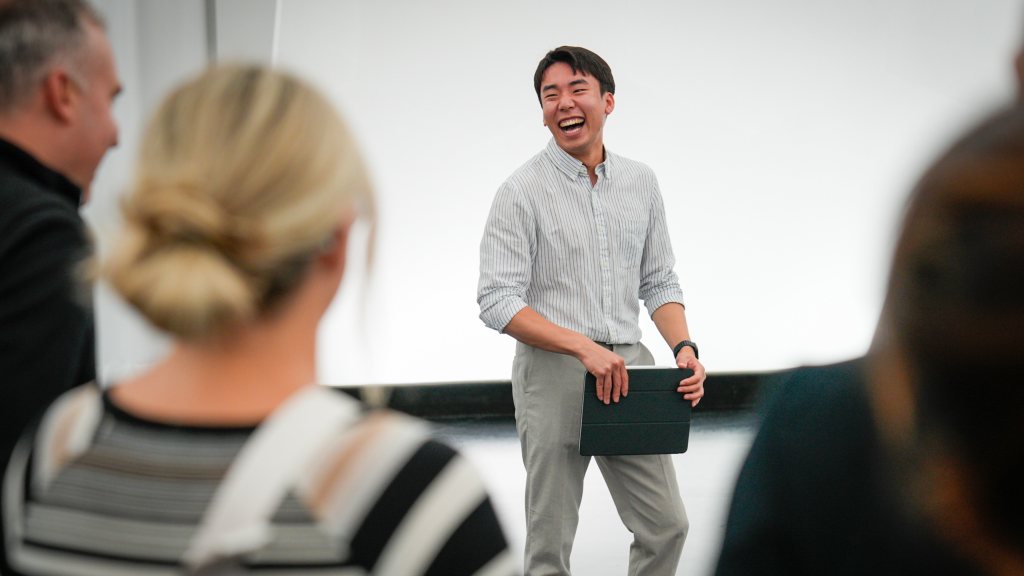 If you're a high school student and have an interest in art, check out our Drive for Design website to find more information on how to become an automotive designer. And, if you're in college looking for an internship or have graduated and are looking for a position on our design team, check out our careers page.