Plenty of horsepower and torque, combined with refinement and technology, powered two Chrysler Group engines into the winner's list of 2015 Ward's 10 Best Engines.
The 707-horsepower, 6.2-liter supercharged HEMI® Hellcat V-8, available in the 2015 Dodge Challenger SRT and Charger SRT, made the Ward's list in its first year of availability. It was joined by the 3.0-liter EcoDiesel V-6 used in the Ram 1500 and Jeep Grand Cherokee. This is the second year in a row that the EcoDiesel made the winner's list – and it's the only diesel among the 10 winners this year.
The news reached the company's powertrain engineers – the real behind-the-scene heroes – Wednesday morning during a scheduled staff meeting, as they watched the award announcement via a video feed. Applause rang out when the HEMI Hellcat and EcoDiesel names were read. Then, it was back to work.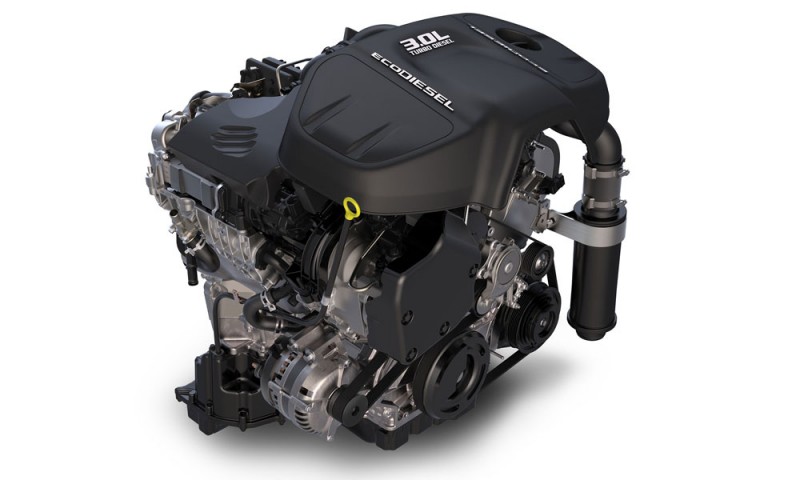 The editors at Ward's sorted through 37 powertrains, which had to be all-new or significantly improved, to determine the award winners. Chrysler Group was one of only two automakers to have more than one engine among the winners. All candidates had to come in vehicles with a base price less than $60,000 – the Challenger SRT Hellcat comes in just under the wire. Also, it's the first engine to win that carries a gas-guzzler tax, Ward's Auto senior editor Tom Murphy noted.
Sure, the HEMI Hellcat's extra-strong crankshaft, diamond-encrusted washers, twin-intercooled supercharger and 707 hp rating grab your attention. But it's the Dodge Charger SRT Hellcat's around-town driving manners that surprised Ward's editors. "It's easy to make a street-legal race car, but it is a major accomplishment to make such a powerful engine a pleasure to drive to the grocery store, as well as at the track," says Drew Winter, editor-in-chief of Ward's Auto World and senior editor of WardsAuto.com.
When it comes to the EcoDiesel V-6, Ward's editors lauded the engine's smoothness, as well as its best-in-class highway fuel economy of 28 mpg in the Ram 1500. "It is as quiet and smooth as diesels we've been testing in luxury cars," Winter said.
Chrysler Group's powertrain engineers don't get to stand in the spotlight too often, but today they're stars. The real reward is every time a Hellcat HEMI or EcoDiesel fires up.