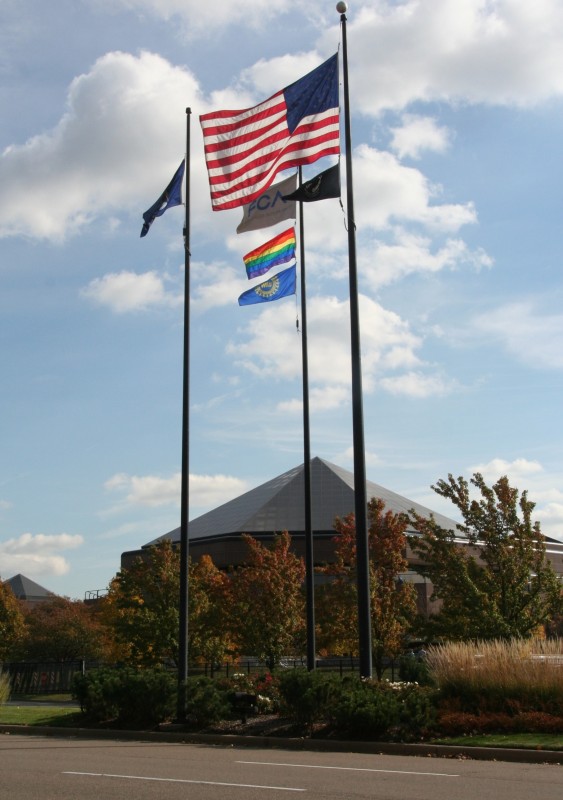 While the bottom line is ultimately the bottom line in every business, Fiat Chrysler Automobiles knows that people are a key reason for a successful bottom line. And doing right by them is the right thing to do.
"FCA US is proud of its leadership commitment to create an inclusive business environment where all people and ideas are welcomed, appreciated and respected," FCA US Diversity Council Co-Chairs Mike Keegan and Barb Pilarski wrote in an internal company email. "Creating an atmosphere where each person is valued is important not only for our employees but also for those outside our company."
As proof of our commitment to inclusivity, FCA US has earned a perfect score in the Human Rights Campaign's Corporate Equality Index nine times since the CEI was created in 2002.
Another of the LGBT initiatives from FCA US is spearheaded by the FIAT Brand. The FIAT brand, through The FCA Foundation, has supported The Trevor Project during the past year. The Trevor project is a national organization that provides crisis intervention and suicide prevention to LGBT individuals.
The latest example is the rainbow flag we raised Monday at the Chrysler World Headquarters and Technology Center. Raised in support of October being LGBT History Month, the well-recognized flag represents diversity, and was designed by artist Gilbert Baker in 1978. The colors were designed to symbolize life (red), healing (orange), sunlight (yellow), nature (green), harmony (blue) and spirit (purple/violet).
So, while business is very much a numbers game, FCA clearly recognizes that our people – all of our people – are among the most valuable numbers we have.