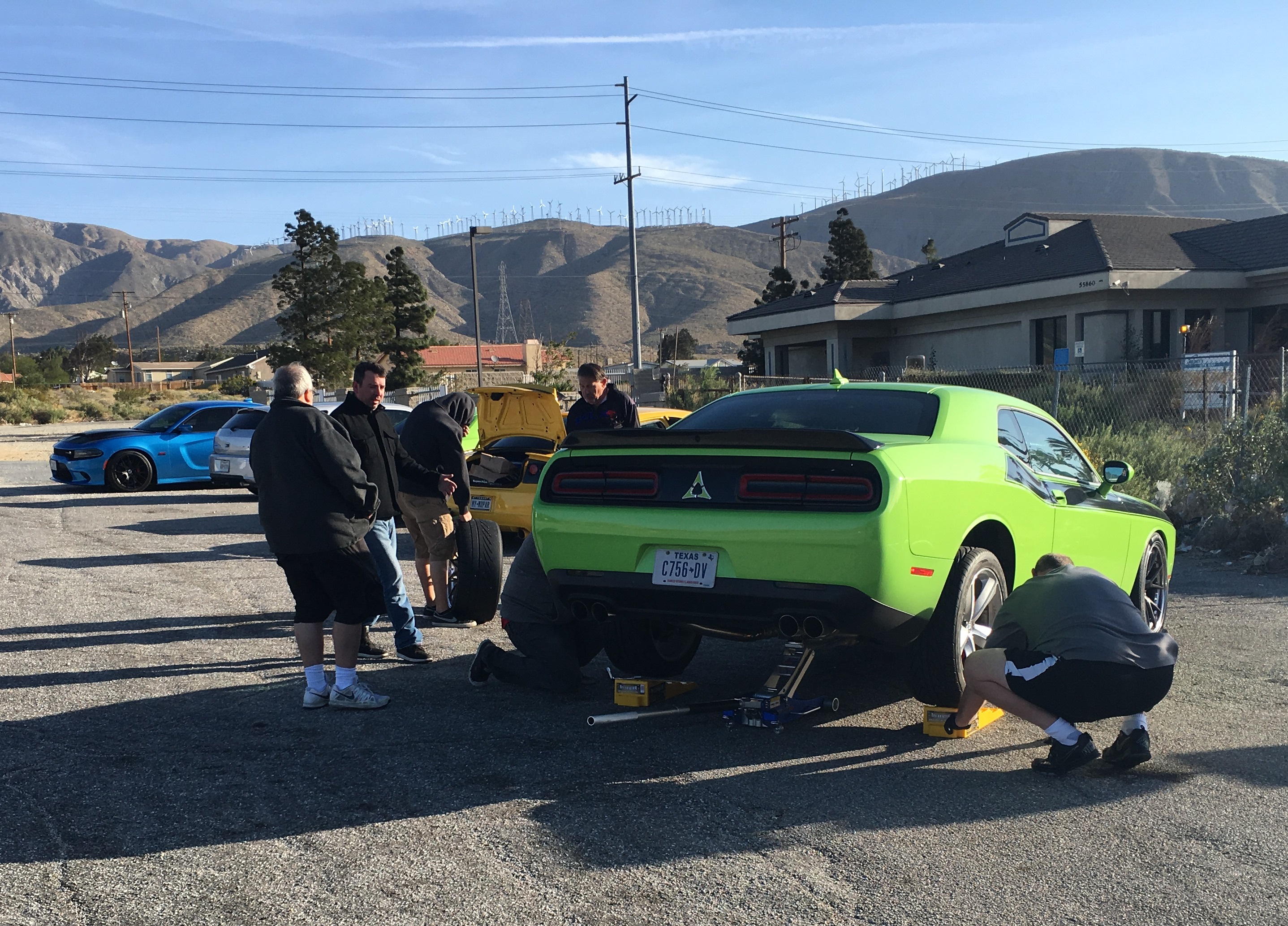 After eight days on the road, the SCLX Away Team is finally back home in Texas.
This round-trip from Houston to Spring Festival of LXs was not without its challenges, namely a few tire changes (like the one at the right). Over the years, the team has learned which supplies and equipment will handle almost any situation.
For everyone on the team, the drive out to California is an investment. While not a "mod" on the car, it is a modding of sorts. It's an investment in relationships and, as Saturday approaches, we soak in every conversation. After our day at Angel Stadium of Anaheim for SF11, we go our separate ways until the next time. Some owners we'll see at Lone Star Mopar Fest in October and some we will wait to see again at SF12.
A common interest in a vehicle platform launched us into friendships we likely never would have made otherwise. It is these relationships that we celebrate during Spring Festival week and memories that we will draw on for many years to come.