We make the vehicles, but it's the owners who fuel the passion and create communities around them.
During last week's 11th annual Spring Festival of LXs, we spoke with several owners about their rides and any modifications they made.
But, we could've been at Moparpalooza, the annual CEMA Show, LX and Beyond Nationals, or at any of the countless club meets and weekend car shows. The passion shows through, no matter if you're driving a Chrysler, Dodge, Jeep, Ram Truck, FIAT or Alfa Romeo.
Below are a few of the owners' stories we heard.
You can see our YouTube Channel for more Mopar-or-no-car owners' stories from Spring Fest. You can also see our Twitter feed to learn about Susie Peat and her Dodge Challenger R/T, or about Allen Fincher and his Dodge Charger SRT 392 or maybe Hector Morin and his Dodge Challenger SRT8, or even Ralph Pearson and his Dodge Magnum.
If you have a story we should hear, let us know.
Edgar and Sharnae Herrera, San Diego: Chrysler 300
Edgar and Sharnae Herrera use their personalized Chrysler 300s as their daily drivers. Edgar told us that the 300's HEMI engine made up their mind when he went shopping for a new ride. "It drove really good, it's comfortable and it has a lot of power," he said.
Hear more of their story in this video.
Ron Rodriguez, Las Vegas: Chrysler 300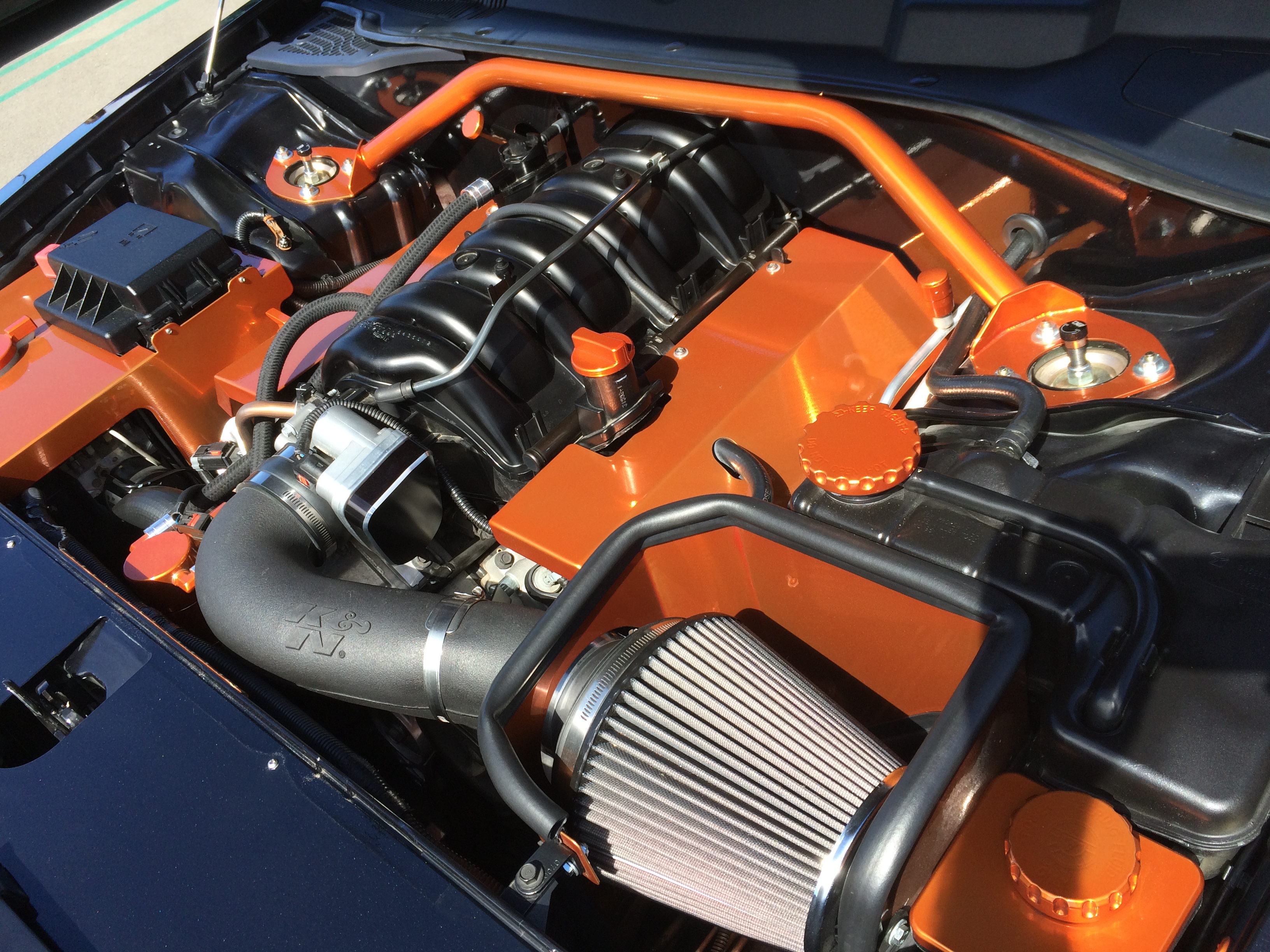 The 2006 Chrysler 300C that Ron Rodriguez bought was his first American car, and he still owns it. It's the longest he's ever owned a car, he told us. Ron, who was at his third Spring Fest, enjoys adding his own touches to his cars, and has always modified them. For this 300C, he's "dressed up the engine (right)," changed the wheels, added air suspension and changed the seats, among other modifications.
He bought the 300C after the birth of his first child, and needed something bigger than what he was driving. Ron liked the bigger sedan. "It's very masculine looking. I love the overall look, and the roominess."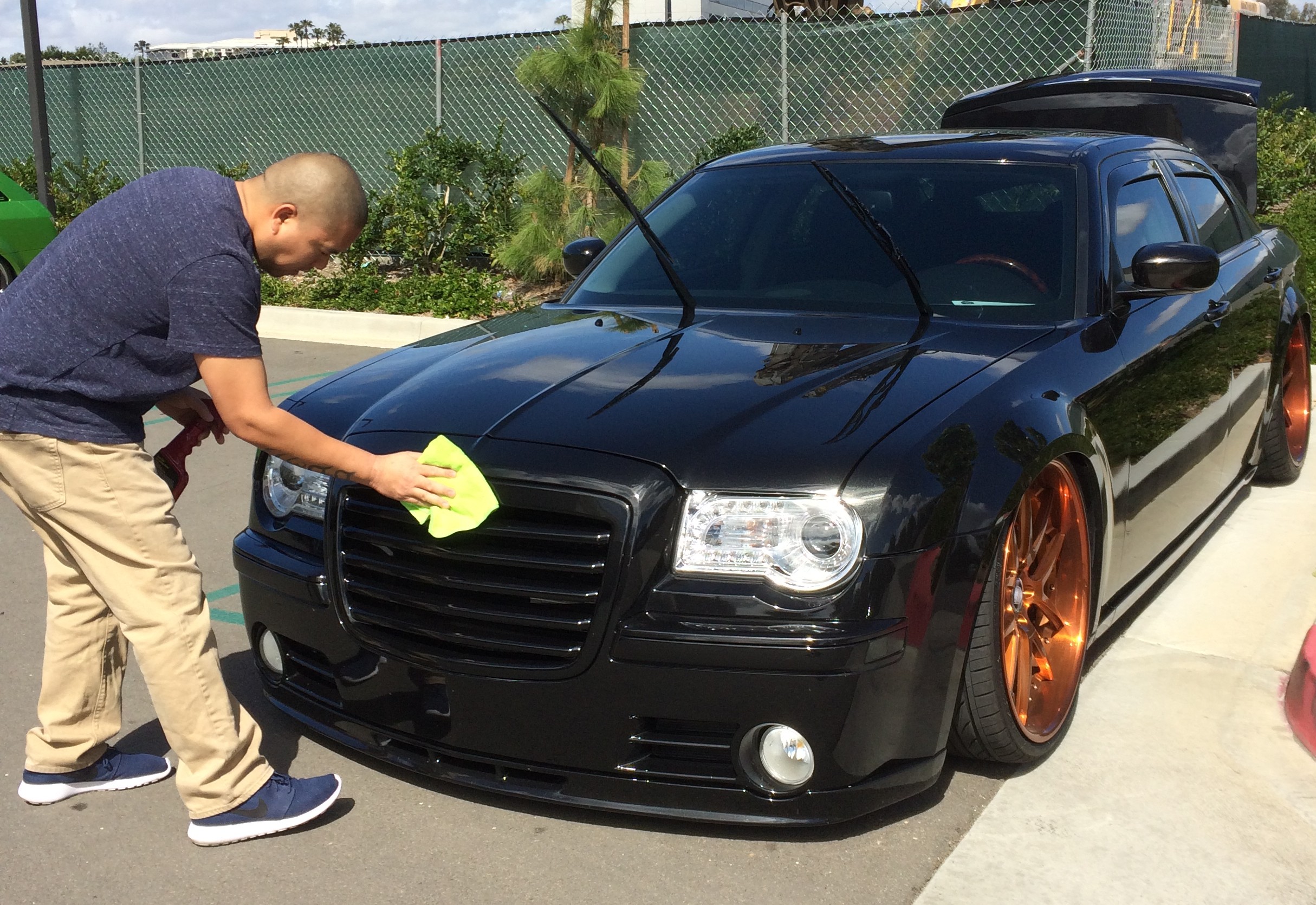 Rei Pittman: Dodge Challenger SRT Hellcat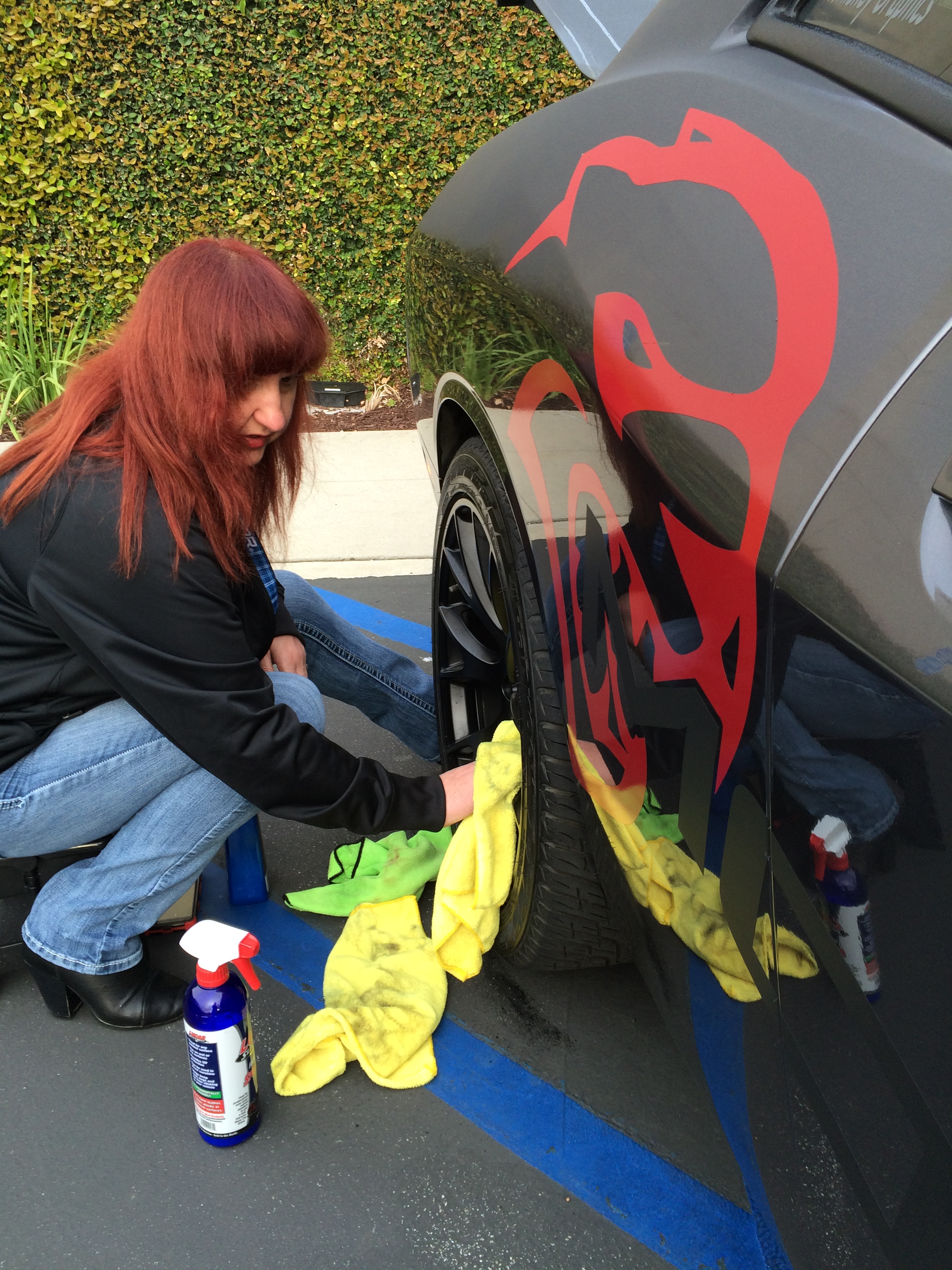 A member of the Mopar Shakers of the Plains club, we caught up with Rei Pittman while polishing her Dodge Challenger SRT Hellcat one morning during her first Spring Festival of LXs. Rei traded in a Ram 1500 to get her Challenger SRT Hellcat last August.
Why did she get it?
"Because it's Mopar," she said. "There's no car better."
The Mopar blood runs deep with Rei as she said her dad is an original owner of a 1974 Plymouth 'Cuda.