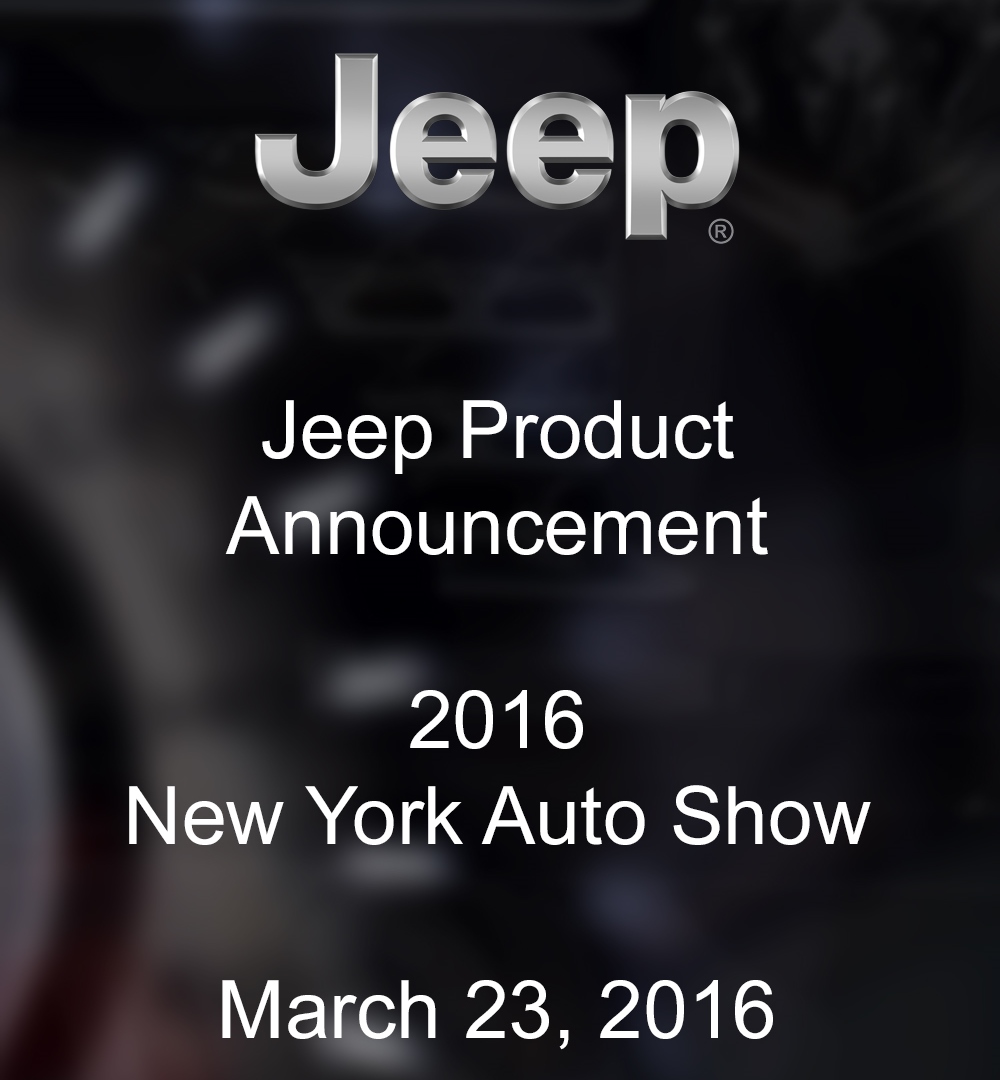 We're headed to New York City this week and, as usual, we will give you a media insider's view of the New York International Auto Show.
You already know that our Jeep brand will have a news conference, and Alfa Romeo is showcasing its Giulia line up.
In addition, we have a number of Facebook Live webcasts planned for Wednesday, with a focus on the Chrysler, Dodge, FIAT and Alfa Romeo brands. Below are the webcast details.
The show is also an opportunity for NY-area car shoppers and enthusiasts to get a first-hand look at the new Chrysler Pacifica minivan.
Check out our current schedule for Wednesday below and mark your calendars!
Facebook Live schedule:
8 a.m. ET / 5 a.m. PT: Chrysler 200
9 a.m. ET / 6 a.m. PT: Fiat 124 Spider Abarth
10 a.m. ET / 7 a.m. PT: Dodge Go Mango vehicles
11 a.m. ET / 8 a.m. PT: Alfa Romeo 4C & Giulia
In addition to our various "live from New York" webcasts, we'll bring the show to you via @FiatChrysler_NA on Twitter and on Instagram, and our other social channels.