A study released today by the Insurance Institute of Highway Safety (IIHS) reveals lane-departure warning systems are having a tangible, positive impact on U.S. roadways.
The study examined U.S. accident data from 2015 and found the technology reduced injury-causing crashes by 21 percent.
The LaneSense Lane Departure Warning system, available on select FCA US vehicles, is helping keep roads safer. Our system gives subtle steering-wheel input to alert drivers to inadvertent lane departure and helps with corrective action. This technology uses a camera-based vision sensor to establish the vehicle's position on the road. If the system detects a lane shift without the turn signal being used, it triggers a visual or torque warning (felt as a slight nudge of the steering wheel) to the driver. If the driver drifts too far, the system provides a secondary visual warning.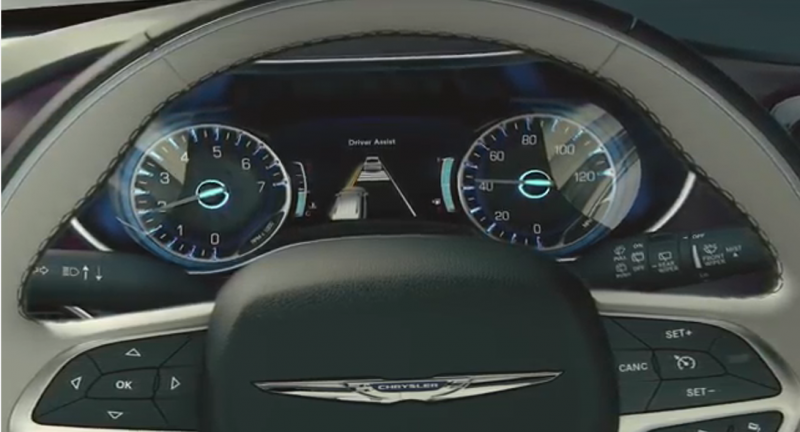 To make the lane-departure warning technology more user friendly, FCA engineers devised a way for drivers to fine-tune key features. LaneSense Lane Departure Warning-Plus enables drivers to determine how close to a lane marker is too close for comfort. With a simple tap of a touchscreen, drivers can (literally) check the box to select "early," "medium" or "late" intervention in the form of brief input into the steering wheel. Selecting "early" tailors the system to react with small movement toward the lane marker; the "late" setting lets the vehicle get closer to the marker before a warning is triggered. Similarly, the driver can control the intensity of the torque warning, choosing between "low," "medium," and "high."
LaneSense Lane Departure Warning-Plus is available on these 2017 FCA US vehicles:
Chrysler Pacifica minivan
Chrysler 300 and Dodge Charger sedans
Fiat 500X crossover
Jeep Renegade and Compass SUVs
Jeep Cherokee and Grand Cherokee SUVs
Dodge Durango SUV
For more information on the LaneSense Lane Departure Warning System, watch: