Summer time road construction and its evil twin, traffic backups, are pretty much unavoidable.
Or are they?
With just a small change or two in the settings of your navigation aid, whether it be a navigation-equipped Uconnect system or an app such as Waze or Google Maps, connected via Android Auto or Apple CarPlay, you can spend less time staring at orange barrels and deciphering personalized license plates while commuting to work and road tripping to a vacation spot.
One of the simplest ways to minimize getting trapped in construction zone quicksand is having your navigation avoid expressways/highways when calculating the route. Making this change is found in the options or route options part of the settings menu on your navigation unit or app.
For example, in the Jeep Grand Cherokee Uconnect 4C Nav system, select Nav Settings, then Guidance, then Route Options, then uncheck the box for Expressways Allowed.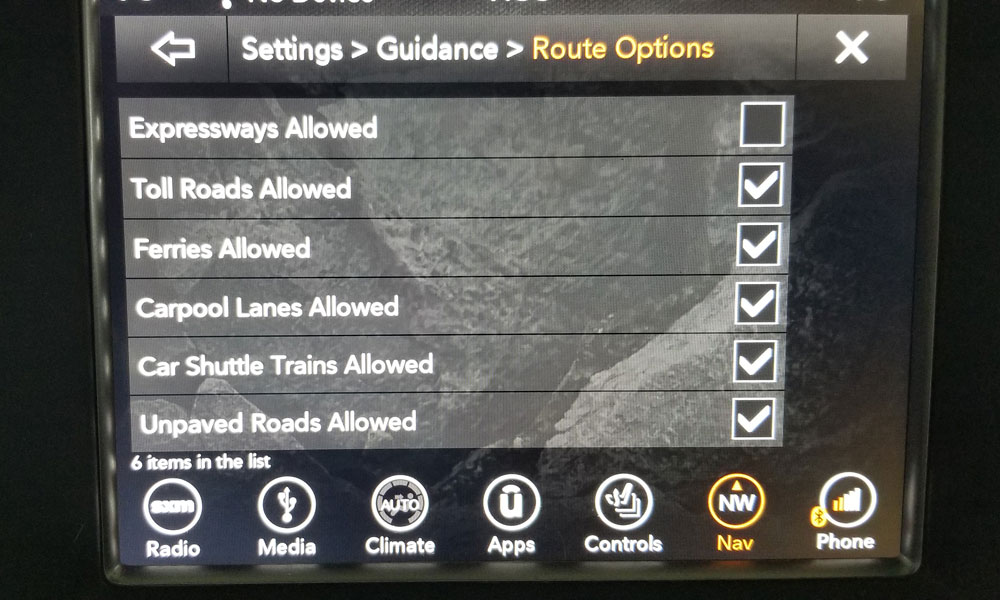 In addition to avoiding highways, the options list for navigation units and apps typically has selections to let you avoid toll roads and ferries.
The settings in the Uconnect 4C Nav also enables you to adjust the routing based on real-time traffic data, offering to suggest detours based on traffic events and setting a time-saved threshold for providing detours.
Depending on where you're going, avoiding highways might add a few minutes to your drive time. But it's bound to be more scenic that creeping along in construction zone congestion and you may discover a local icon – such as a sweet ice cream stand!