The anticipated benefits of automated driving technologies are enticing. They include potential for reducing crashes, improving traffic flow and extending mobility to those unable to drive.
But replacing the human driver with technology that can accurately identify and quickly respond to complex traffic situations is an enormous hurdle.
The goal is clear: Our automated driving systems must perform in a manner that does not pose an unreasonable risk to motor vehicle safety.
This is an industry-wide challenge, with many unknowns, and requires industry-wide solutions. That's why FCA US joined with 10 other industry leaders – automakers, suppliers and automated driving technology developers – to publish "Safety First for Automated Driving."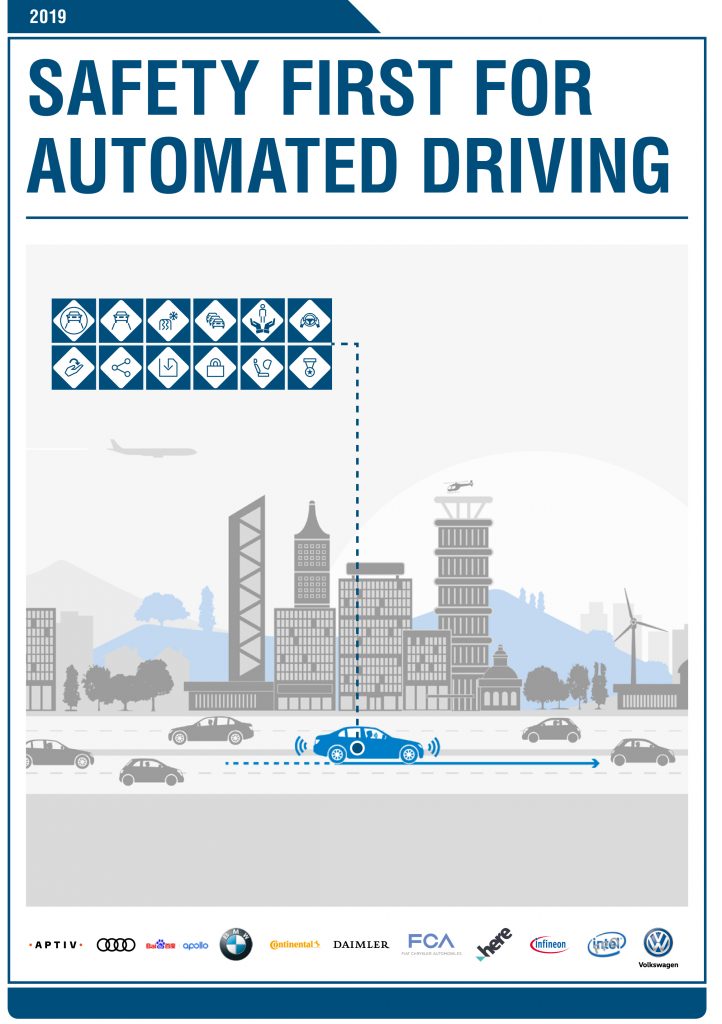 With "Safety First for Automated Driving," the authors emphasize the importance of a structure of safety by design, along with verification and validation, as the industry works toward creating standards for automated driving.
The paper brings together a framework of widely known safety by design and verification and validation methods of Level 3 and Level 4 automated driving as defined by the SAE (J3016) – the levels of automated driving technology that FCA US and others anticipate will become available to consumers in the future.
The foundation of "Safety First for Automated Driving" is its 12 Guiding Principles. These principles are further refined into capabilities of the automated vehicle, from which safety-by-design elements are derived to support the capability and achieve the guiding principles.
The paper combines the expertise from FCA US and key companies in the automaker, supplier and technology industries. Our partners in this project are Aptiv, Audi, Baidu, BMW, Continental, Daimler, HERE, Infineon, Intel and Volkswagen.
We don't claim that "Safety First for Automated Driving" is the ultimate solution, just a first basic building block to spur industry-wide collaboration.
Interested? Read "Safety First for Automated Driving" at this link: https://bit.ly/2m7QCja