As final tooling and processes were put in place to ready the plant for production of the all-new 2020 Jeep® Gladiator, Toledo (Ohio) Supplier Park employees were making their own preparations.
Between March and April, 1,300 employees participated in an extensive four-week training and readiness program known as the "Toledo Way." Similar to the 2017 program for Wrangler employees, this year's program included 21 hours of hands-on technical training at the University of Toledo's (UT) Scott Park Campus, a day of community service and a day to soak in the Jeep heritage.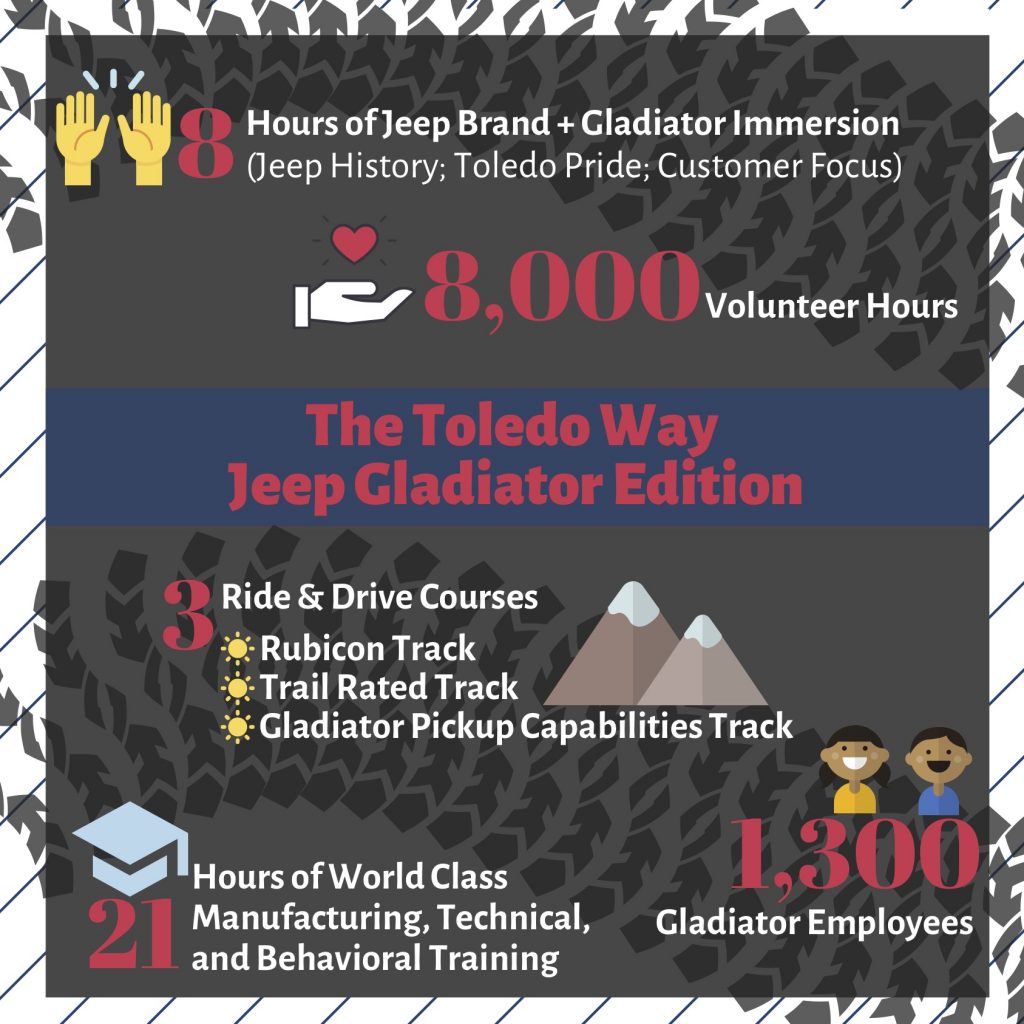 Technical Training
The hands-on training, developed collaboratively with UT and taught by UT instructors, was tailored to meet the specific needs of employees working in a variety of positions across the plant. The curriculum focused on expanding their knowledge of and competence in World Class Manufacturing, the Company's manufacturing methodology that focuses on eliminating waste, while improving quality and safety in a systematic and organized way.
This was the third time that the Toledo Assembly Complex turned to the university for training support — first in 2013 to prepare the workforce for the launch of the Jeep Cherokee and again in 2017 for the launch of the next-generation Jeep Wrangler.
Community Service
In the second component of the Toledo Way, several thousand Supplier Park employees took to the streets to lend a hand to the people and places that make the community special. Employees were frequent contributors to projects at the YWCA, Highland Park Shelter House and Mayores Center – to name a few – logging more than 8,000 hours of service. Many of these projects included painting, cleaning and playing "Jeep Bingo" with seniors.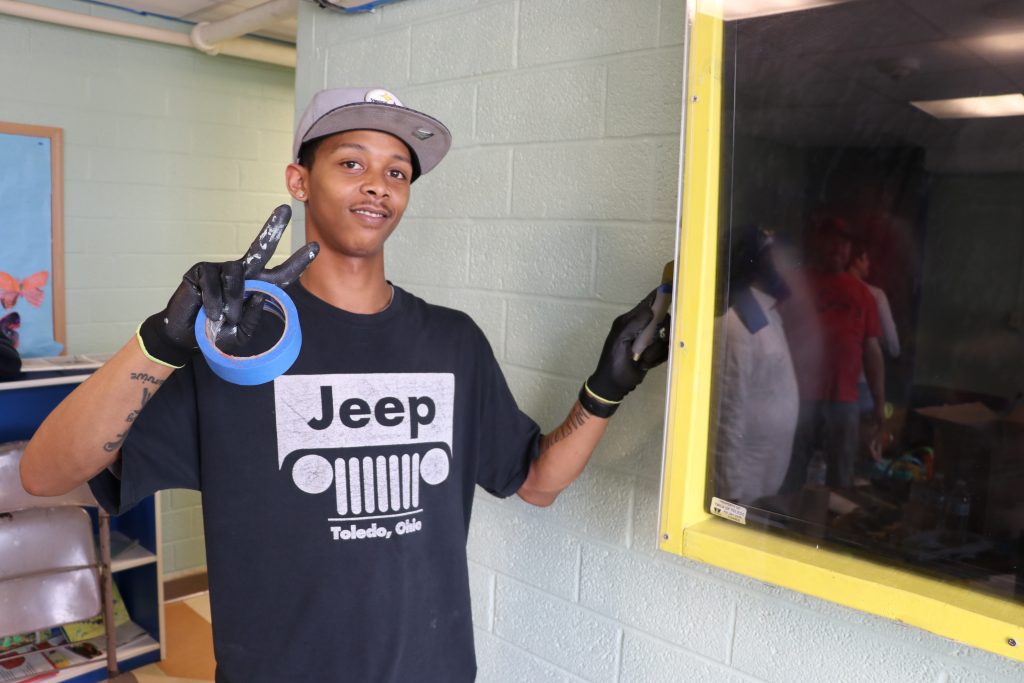 Jeep Immersion
As the name suggests, the Jeep Immersion program allowed employees an opportunity to learn about Jeep history, the pride associated with building the iconic brand in Toledo and the importance of building a vehicle that is safe and fun for its owners.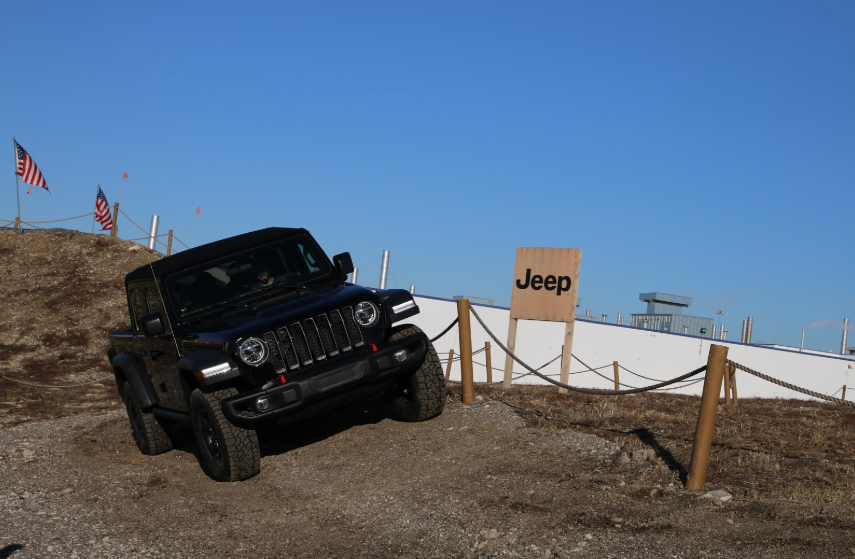 Part of the immersion included giving employees the opportunity to experience the Gladiator's performance and capabilities first-hand on three different courses constructed right on the plant's property.
The Jeep Gladiator began shipping to dealers on April 12, 2019, shortly after the conclusion of the Toledo Way. Prior to the launch of the Gladiator, employees at the facility built the previous-generation Jeep Wrangler, which ended production in April 2018. The Wrangler is now built on the North side of the Toledo Assembly Complex.