Cold, snow and inclement weather are just some of the challenges drivers face in the winter, and all are less daunting with the Jeep® Gladiator.
The 2020 North American Truck of the Year offers a combination of rugged utility, available features and clever design elements to help the Gladiator conquer whatever Mother Nature may throw in its way.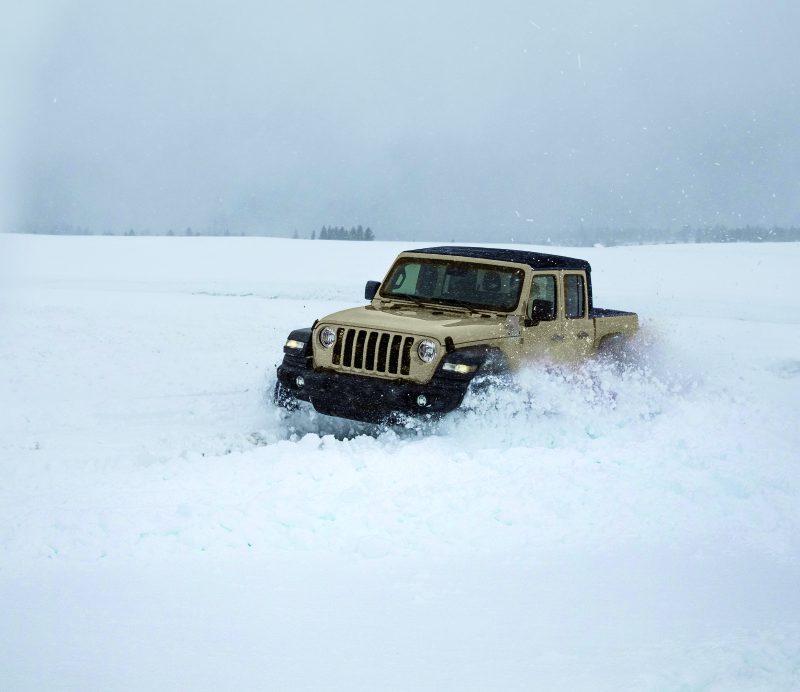 The 'most capable midsize truck ever' includes standard four-wheel drive on all models powered by a 3.6-liter Pentastar V-6 engine, which delivers 285 horsepower and 260 lb.-ft. of torque standard, to better navigate snow-covered roads with power and confidence.
If those roadways are covered with increasing amounts of snow, the Gladiator has a maximum ground clearance of 11.1 inches to allow it to be driven confidently over whatever accumulates.
As the drivetrain does its work to get the Gladiator through the white and drifted snow, passengers inside the truck are protected from the elements while staying comfortable with available features like heated front seats and steering wheel.
While the Gladiator offers many features to conquer winter driving, age-old driving tips, such as having extra patience, increasing stopping distance between vehicles and avoiding sudden acceleration and deceleration, will help make the trip safer.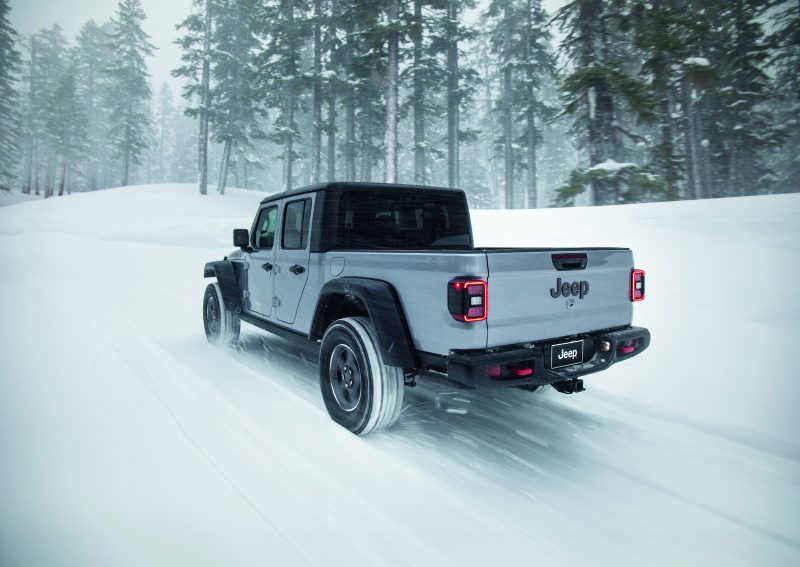 Learn more about the award-winning Jeep Gladiator by visiting Jeep.com.