The Chrysler brand and two Michigan natives who 'made it big' have teamed up to help 250 K-4 Detroit school kids get the school year off to a great start. On September 13, two Hello Bello-wrapped Chrysler Pacifica minivans rolled up to Detroit Prep, a free public charter school located on Detroit's east side.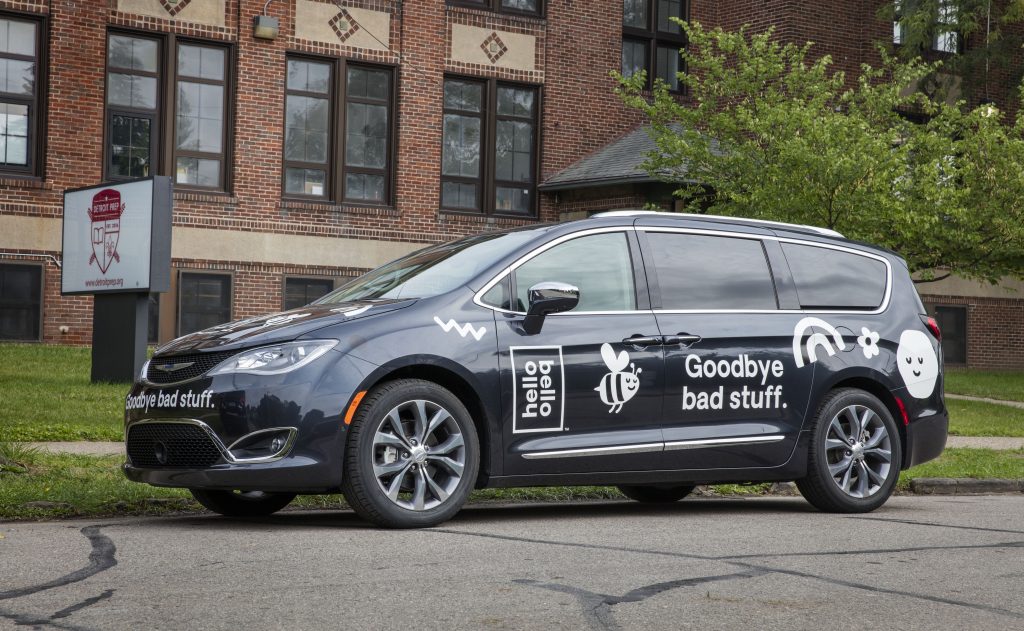 Actress Kristen Bell and husband Dax Shepard co-founded Hello Bello with the goal of providing families with better and cleaner solutions to tackle their everyday lives. The company distributes its signature plant-based baby care products to various groups across the country.
The minivans were jam packed with personal items, including shampoo, conditioner, hand sanitizers and detergents for each of the students. In addition, Tea clothing provided a selection of new shirts, pants and other clothing items for the students.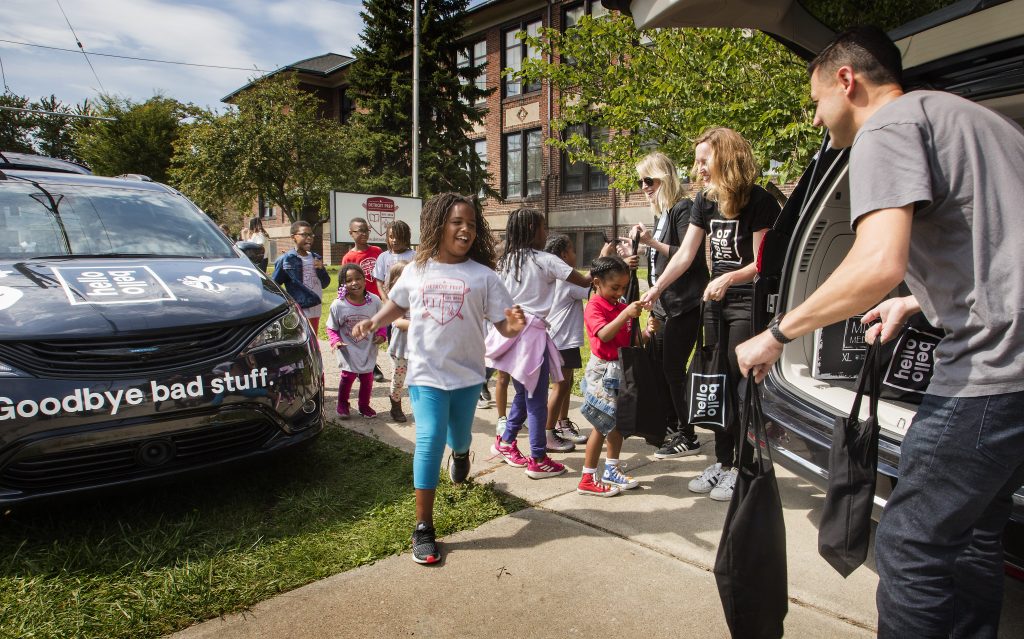 The Chrysler brand donated enough lunch boxes for every Detroit Prep student, along with much-needed school supplies. A big, and very welcome, surprise for the school came when the Chrysler brand, Hello Bello and Walmart teamed up to presented the school with two separate checks totaling $22,500 to turn their dream of a new playground into a reality.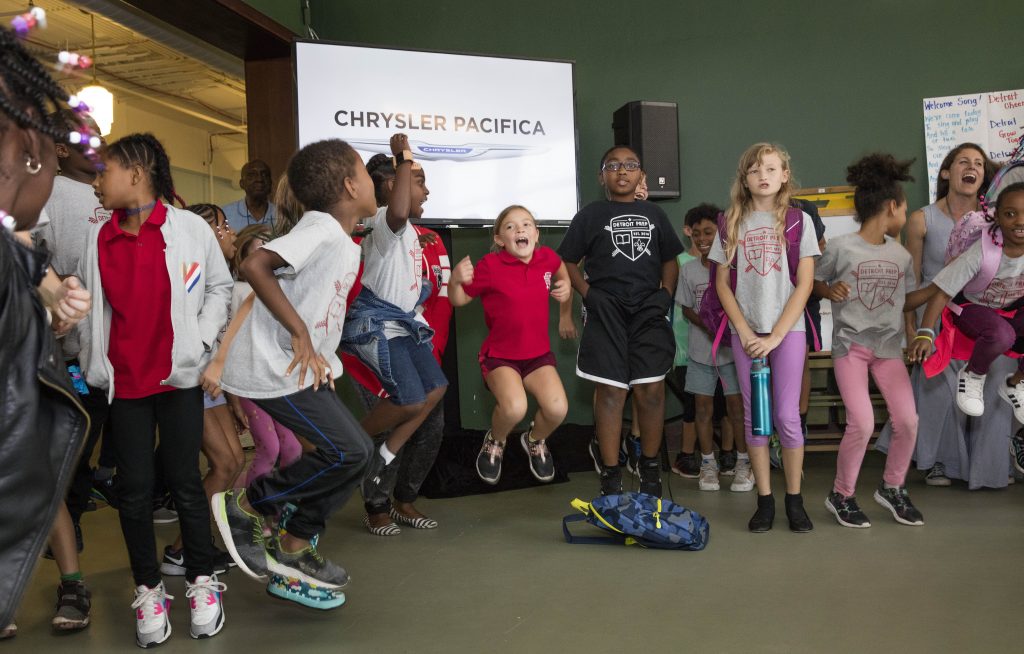 Both Hello Bello and the Chrysler brand share the goal of helping all children achieve a quality education, whether public, private or charter school. Detroit Prep impressed the teams with its entrepreneurial spirit and dedication to education, and its contribution to the City of Detroit's continued growth by moving into and restoring a 100-year-old school that had been abandoned for the past nine years.