This has been a big year for fans of diesel engines.
In January, the redesigned 2019 Ram Heavy Duty pickup was unveiled with a new Cummins 6.7-liter I-6 Turbo Diesel that delivers up to 1,000 lb-ft of torque at 1,800 rpm.
That was followed this summer by Ram rolling out a new, third-generation 3.0-liter EcoDiesel turbo V-6 that debuts in the 2020 Ram 1500 and delivers 480 lb-ft of torque at 1,600 rpm.
Is a turbo diesel the right engine for your next vehicle? Here are some things to consider:
Diesel engines are suited for doing the heavy work – towing and hauling. That's because they deliver plenty of torque (pulling power) at lower engine rpm. For example, the 2019 Ram 3500 4×2 Regular Cab can tow up to 35,100 pounds with the Cummins engine.
Diesel engines also deliver better fuel economy, 25% or more, than a comparably sized gasoline engine. Why? Diesel fuel contains more usable energy than gasoline.
Diesel engines use a high compression ratio in the cylinder (the squeeze of the air/fuel mixture) to generate heat to ignite the mixture. So diesels don't have spark plugs like a gasoline engine, but they do use glow plugs to provide heat in the cylinder when the engine is cold.
Yes, diesel fuel costs a bit more than gasoline at the pump, but the better fuel economy translates into greater range on a tank of fuel and fewer refueling stops. Diesel fuel is widely available at gas stations, not just truck stops.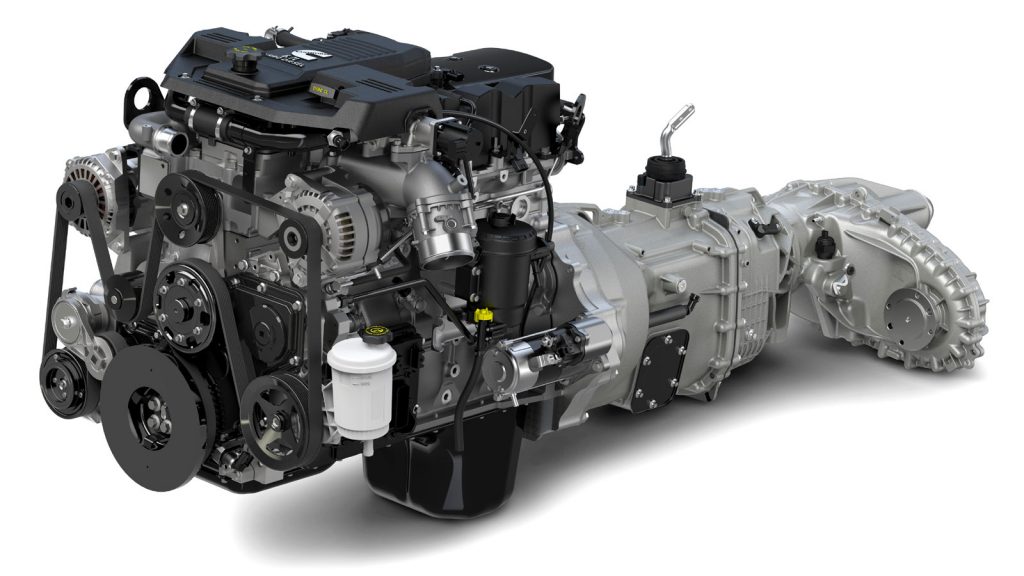 Modern diesel engines run quieter and cleaner than ever. Diesels have special catalytic converters that use a urea solution to reduce emissions. This requires occasionally refilling the urea tank. There's a urea level gauge to alert drivers when it is time to refill the tank (the fill port is located next to the diesel fuel tank) and the solution is available at service stations and auto parts stores.
For people who make a living with their truck as an essential tool, and those who like to tow a boat or trailer or haul power vehicles, a diesel offers a hard-to-beat combination of pulling power and fuel economy.
It might be the combination you're looking for in your next vehicle.