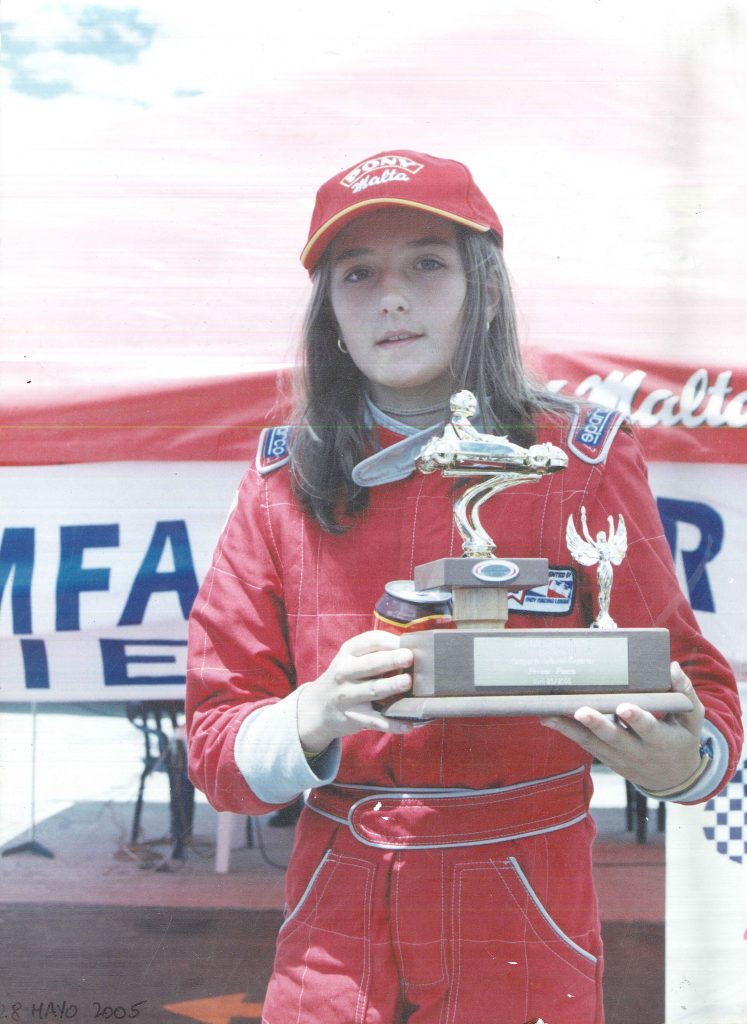 The Alfa Romeo Racing ORLEN Formula One team is known to break records, but now they're also breaking barriers. Meet Tatiana Calderón, the first Latin American woman to drive in Formula One, the premier racing category featuring the fastest, most technologically advanced cars in the world.
Calderón began her drive to succeed in a male-dominated sport at an early age.
She was born in Bogotá, Colombia, on March 10, 1993. When she was 9 years old, her sister Paula, now her agent, took her to a go-kart rental track near their home.
"We bought a five-minute period and I fell in love with the speed, with the adrenaline," Calderón recalls. "Before, I had tried various sports, such as soccer, tennis and horse riding, but definitely what filled me was motor racing. I was lucky to find my passion very early."
In 2005, Calderón became the first woman to win the Colombian National Karting title in the championship Easy Kart Pre-Junior, but her parents were still not convinced of her dream.
"When I told them I wanted to become a race car pilot, they would always tell me, 'we'll see'," Calderón says. "They told me that school was above anything and I had to do well to continue running, so I focused on being the best. I graduated with honors from school.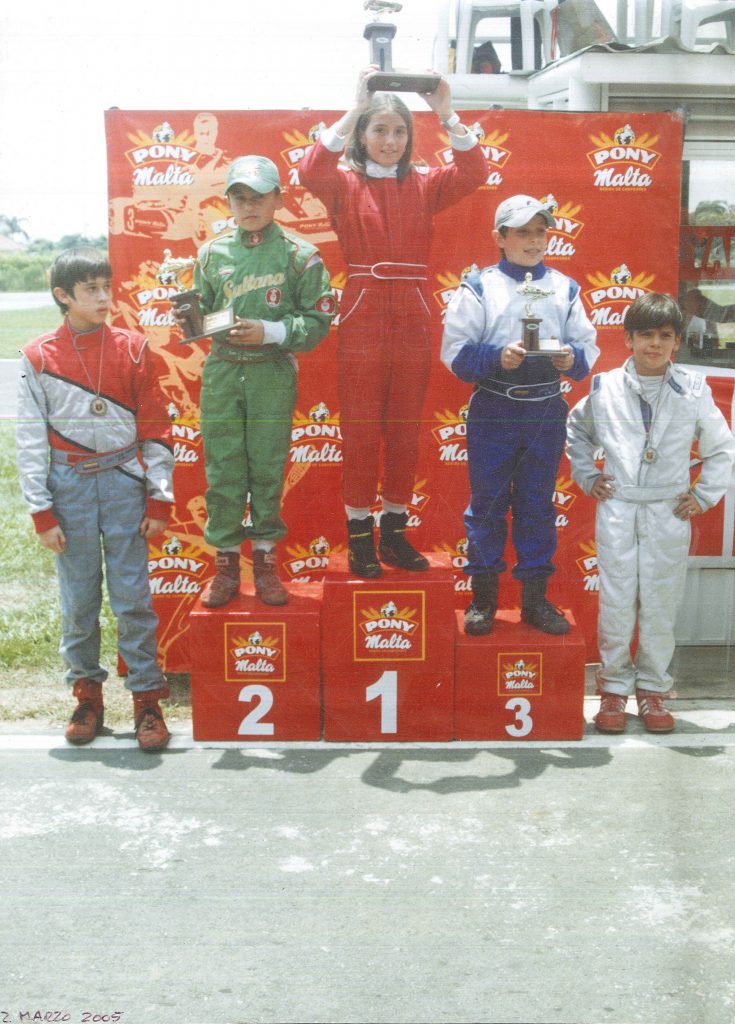 "The key moment was in 2008, when I won the National Karting Championship in the United States," Calderón says. "I was the first woman to achieve it, so I had to decide if I was going to college or if I would dedicate myself 100% to racing. Thank God they supported me unconditionally and followed me in this unusual professional career."
As she recalls her journey, Calderón says that it wasn't easy to earn the respect of engineers and others:
"You have to earn their respect and trust," she said. "At first, they don't pay much attention to you and they think you can't know as much about the technical part because you are a woman. As they get to know you, things change, but you have to try it over and over again. There are teams, like Alfa Romeo Racing ORLEN, where things have been a bit easier because from the beginning they have believed in me and have given me opportunities from what they have seen."
In 2018, Calderón became a test driver for Alfa Romeo Racing ORLEN, a role she continues in for 2020. Beyond driving, Calderón also serves as an Alfa Romeo brand ambassador.
"It is an honor and a privilege to be able to represent a team with so much history in Formula One," Calderón said. "It is already my fourth year with the team and having them appoint me as ambassador is kind of a vote of confidence and proof that they really believe in my possibilities and in all the work I've been doing."
Recalling her journey, she shares how she had to make adaptations to the car so it would best fit her:
"The cars are designed with the measurements of men and anatomically we are different, so I had to make some modifications to be able to be at the highest level," Calderón said. "For example, the pedals are designed for an average pilot with size 40-43 [U.S. men's 7.5-10]. I am a size 37 [U.S. women's 6.5], so at first I could not brake with the pressure that the engineers wanted."
Calderón said she and her trainer spent hours strengthening her foot pressure, and it wasn't until they inserted a GoPro camera inside that they saw she was applying the right pressure, but only with her toes and not her whole foot.
"We put a platform on the pedals and the problem was solved," Calderón said. "Women have less muscle mass than men, so I have had to dedicate many hours of training and specific preparation of certain muscles. For example, in a Formula One car you can withstand lateral forces of up to 40 kilos (approx. 88 lbs.) with your neck. My neck grew nine centimeters in diameter, but I have managed to show that if women put in that extra training, there is no barrier that we cannot overcome."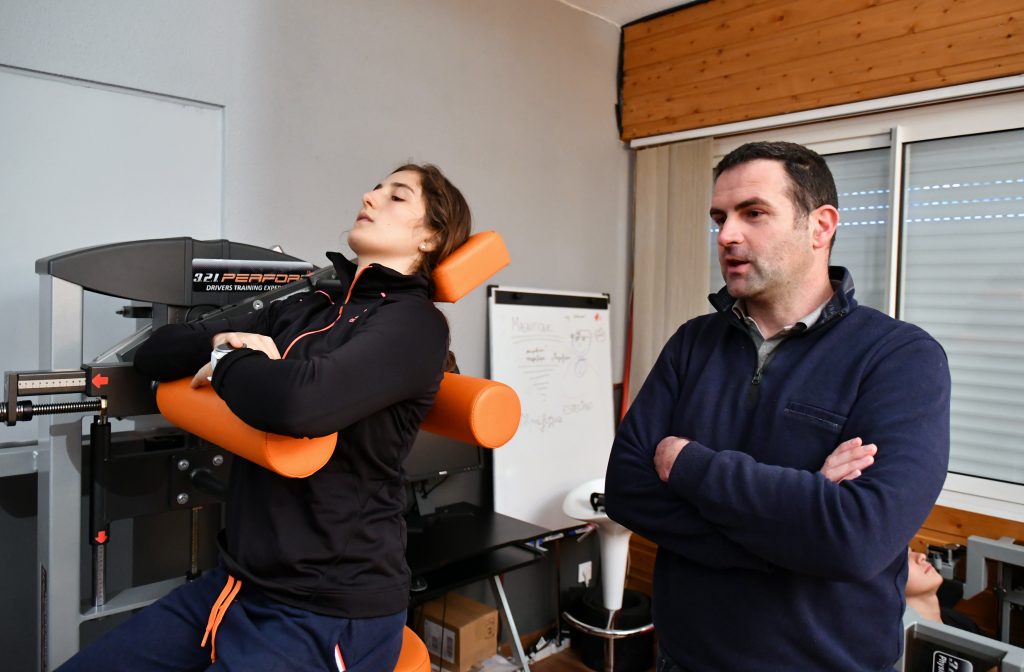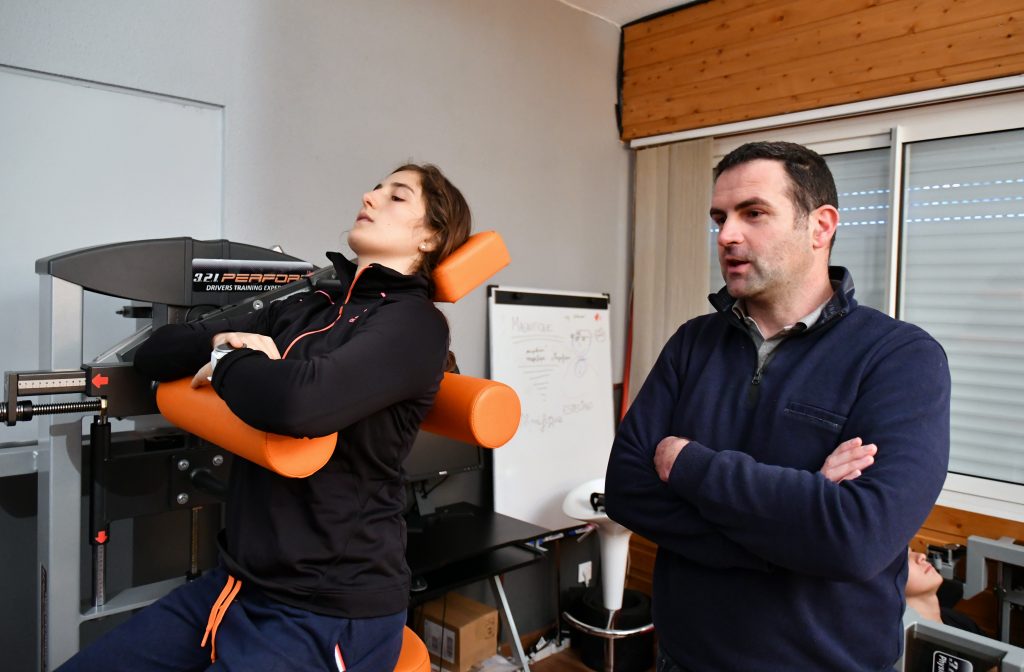 What does 6 Gs, or 88 pounds, of lateral g-force feel like on your neck? Imagine taking a sweeping turn at 150 mph. Now imagine it with a large Labrador retriever sitting on the side of your head unsupported.
Today, Calderón is giving back to the sport, helping make it more accessible to women.
"I want more and more girls to start in karting and develop as professional drivers just like I have," Calderón said. "I am convinced that we can do a good job. I have been a member of the FIA Commission for Women in Motorsports for two years and of the #DareToBeDifferent initiative, an organization that aims to increase the participation of women in all areas of motorsports."
Calderón said she believes that little by little women are earning their place in motorsports, not only as drivers.
"Nowadays, more and more women are seen as engineers, mechanics and other roles," she said. "The times are changing and still, we cannot lose sight of the fact that getting to drive in Formula One is not easy, not only because of gender issues, but because of the competitiveness that exists."
Calderón is truly a trailblazer, who remains humble and passionate about motorsports while continuing to show the world her potential. She has competed in multiple racing series of the F1 ladder, including the FIA F3 European Championship, GP3 Series, World Series Formula 3.5, FIA Formula 2 and European Le Mans Series. This year, Calderón became the first woman to compete full-time in the Super Formula in Japan, and she was one of three drivers of an all-women's team that finished 13th overall at the prestigious 24 Hours of Le Mans. But she certainly has more goals she wants to accomplish while also inspiring young girls.
"In these years with Alfa Romeo Racing, I have been achieving small goals. First as a development pilot, then as a test pilot. I've already driven a Formula One car, which is impressive and for me it has been an incredible experience, but I still want more," Calderón said. "I want to become the first woman in more than four decades to permanently race in the Formula One World Championship and help women get the place they deserve in this sport."