Mark Trostle is the Head of Ram Truck and Mopar Exterior Design
As automotive designers, we mentor and participate in many design programs at art schools across the country and we continuously hear about how many young artists stumbled into automotive design. Many had been told that they had to go into engineering or math to be an automotive designer.
I was fortunate because my dad was an automotive designer. But, so many artists had no idea that automotive design was a career option. And, without a nudge from an art teacher or stumbling upon a flier from an art school, many of my fellow designers may not be here working beside me today.
The Drive for Design competition is a passion project, not just for me but for our entire team. One of our goals at the Stellantis Product Design Office is to educate and inspire young artists about the many career opportunities that are available within automotive design. During the 10 weeks of the competition, we've exposed our social media followers to designers who do exterior, interior, badging, user experience design and many more in an effort to inspire young artists to pursue this growing field.
This year's winner of the Drive for Design competition is Vincent Piaskowski, a 12th grade student from Birmingham, Michigan. Vincent has entered the competition each year since he was eligible. And, each year, we've seen him move up, from third to second and now finally to first place. In fact, we've seen many repeat students enter the contest. We love that!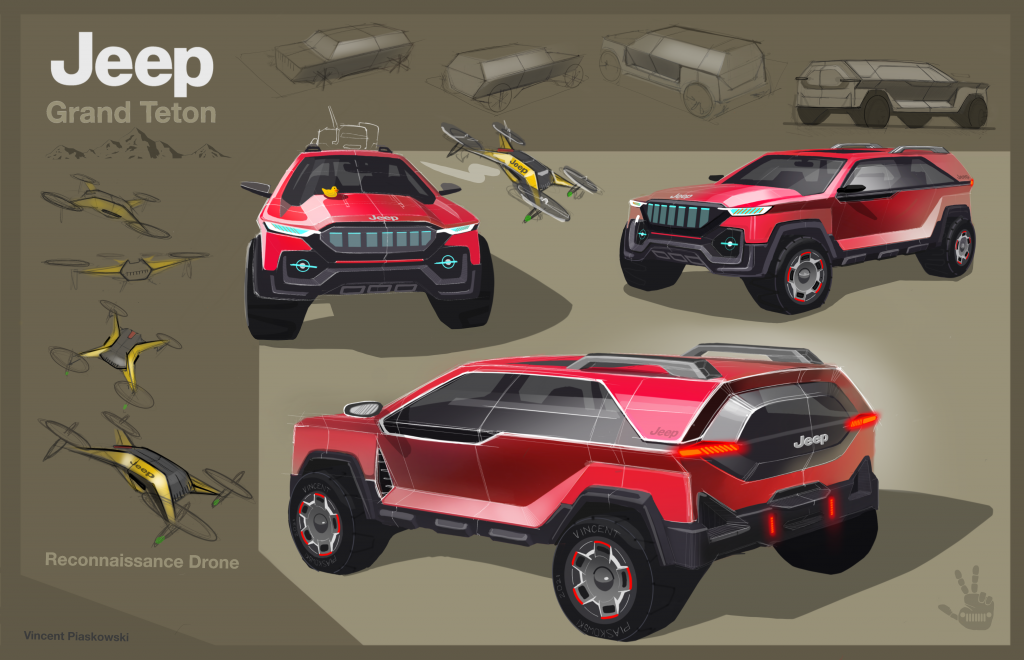 Since the contest began, we've been able to help young artists establish careers in automotive design. We've employed previous contestants as summer interns and today we have a former winner working in the Ram Truck interior design studio.
That is why we continue to host this competition. It's rewarding, to our design leadership and our entire team, to be able to make an impact on someone's career and help get them on their way.
Congratulations to our top three 2021 winners, which also includes second place winner Rocco Morales and third place winner Alex Wang.
To those who entered but may not have taken a top spot, we see you, we see your drive and determination. Our advice … just keep sketching, every day, every single day.