The all-new, three-row Jeep® Grand Cherokee L, a large utility vehicle designed to deliver unmatched 4×4 capability, performance and luxury, earned top SUV honors in the annual MotorWeek Drivers' Choice awards competition that honors the best new cars and trucks of the year.
 
MotorWeek named the 2021 Jeep Grand Cherokee L as the Best Large Utility vehicle, applauding its increased interior capacity, next-generation safety features, premium on-road refinement, all-new luxurious interior that showcases modern, handcrafted materials and the most available technology features in its class. 
 
The annual Drivers' Choice awards competition reviews and evaluates vehicles from a buyer's point of view, with the goal to select the best new cars and trucks for a practical guide to shopping.
 
"When you have something great, you want to share it with as many people as possible. That pretty much sums up our view of the 2021 Jeep Grand Cherokee L, the first three-row Grand Cherokee," said John Davis, host and creator of MotorWeek. "Now, growing Jeep families no longer have to look elsewhere for seven-passenger comfort. But, adding seats has not, in any way, compromised the go-anywhere capability that is the Jeep brand."
 
An episode of MotorWeek featuring the 2022 Drivers' Choice award winners is currently scheduled to air beginning February 12, 2022, on PBS.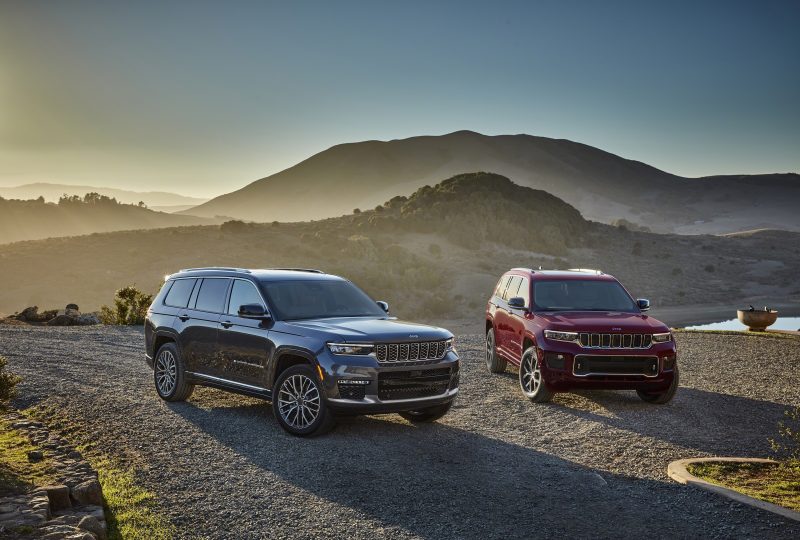 The three-row variant of the Grand Cherokee, the most awarded SUV ever, debuted last year to meet the growing needs of Jeep customers who have asked for more space and functionality. Designed to maximize overall passenger comfort, the Grand Cherokee L delivers uncompromised third-row capacity and increased cargo volume with seating for up to seven passengers. The vehicle's expanded wheelbase creates generous interior room and gives passengers expansive, class-leading legroom in the second row.
 
Jeep Grand Cherokee L 4×4 models (Limited and above) come standard with the class-leading Selec-Terrain traction management system, which offers five available terrain modes (Auto, Sport, Rock, Snow, Mud/Sand) to provide optimized calibrations for any given driving scenario.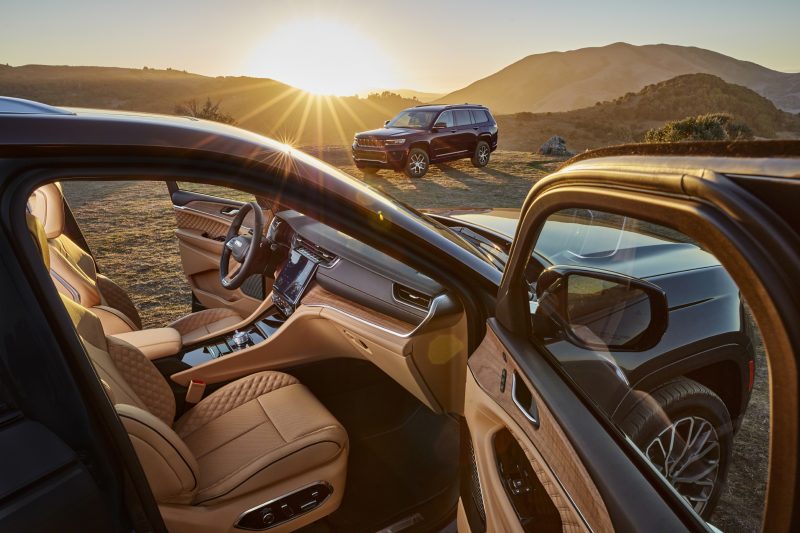 With premium styling and craftsmanship inside and out, the Jeep Grand Cherokee L has more than 110 advanced safety and security features, including an impressive amount of standard safety features, plus available driver-assist systems, 360-degree surround view, drowsy driver detection and night vision cameras. Segment-leading technologies include a 10.25-inch front passenger screen (available on 2022 Limited, Overland and Summit models), rear-seat monitoring camera system, rear-seat entertainment displays with built-in Amazon Fire TV (available on 2022 Limited, Overland and Summit models) and an available premium 19-speaker, 950-watt McIntosh audio system.
 
The entire Jeep Grand Cherokee L lineup also comes equipped with the award-winning Uconnect 5 infotainment system, with standard wireless Apple CarPlay and Android Auto.
 
The iconic fifth-generation Jeep Grand Cherokee – the most awarded SUV ever – is known for its legendary 4×4 capability, superior on-road refinement, premium styling and craftsmanship inside and out, and now for 2022 an expanded lineup includes a two-row, a 4xe plug-in-hybrid model and three-row Grand Cherokee L model.
 
The all-new 2022 Jeep Grand Cherokee builds on its legacy as the most awarded SUV ever by introducing a new plug-in hybrid powertrain. The first-ever Grand Cherokee 4xe is set to deliver an estimated 25 miles of all-electric range, 56 miles per gallon equivalent (MPGe) and a combined driving range of more than 470 miles (756 km).