While accepting his EyesOn Design Lifetime Design Achievement Award from the Detroit Institute of Ophthalmology, Stellantis Chief Design Officer Ralph Gilles made sure to highlight what led him to that incredible moment – his team, who he brought up on stage to share the spotlight with him.
"Together, we created a work family," Gilles remarked at the awards dinner June 16 at the Conner Center in Detroit. "Their aptitude for smart and successful design is why I truly feel I have the best team in the business. Proud doesn't even begin to describe how I feel about all of you. This award is for you."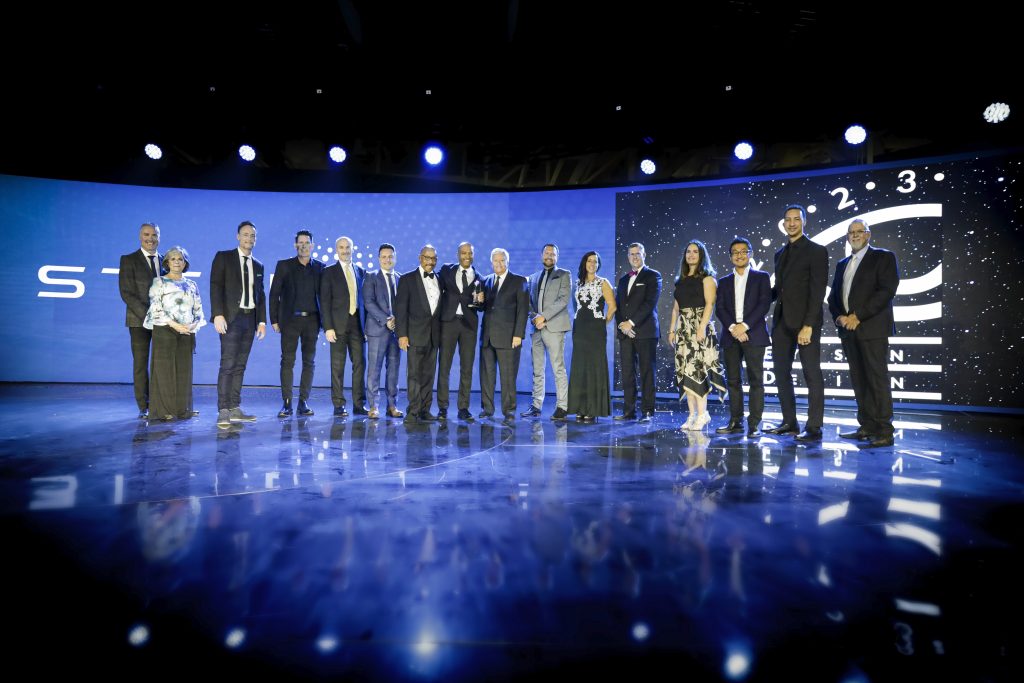 Gilles was selected for the prestigious honor, now in its 36th year, by previous winners. This elite list includes noted designers Chris Bangle, Peter Brock, Wayne Cherry, Willie G. Davidson, Walter de'Silva, Leonardo Fioravanti, Tom Gale, Giorgetto Giugiaro, Patrick LeQuement, Syd Mead, Shiro Nakamura, Stewart Reed, Peter Schreyer, Jack Telnack and Ed Welburn.
"The announcement of this award late last year was a genuine surprise and gave me pause for thought … pause for reflection," Gilles said. "As I was reminded by (EyesOn Design founder) Dr. Philip Hessburg the day he broke the news to me – that the previous recipients of this prestigious award vote in the next honoree, making it in effect, ever more significant every year."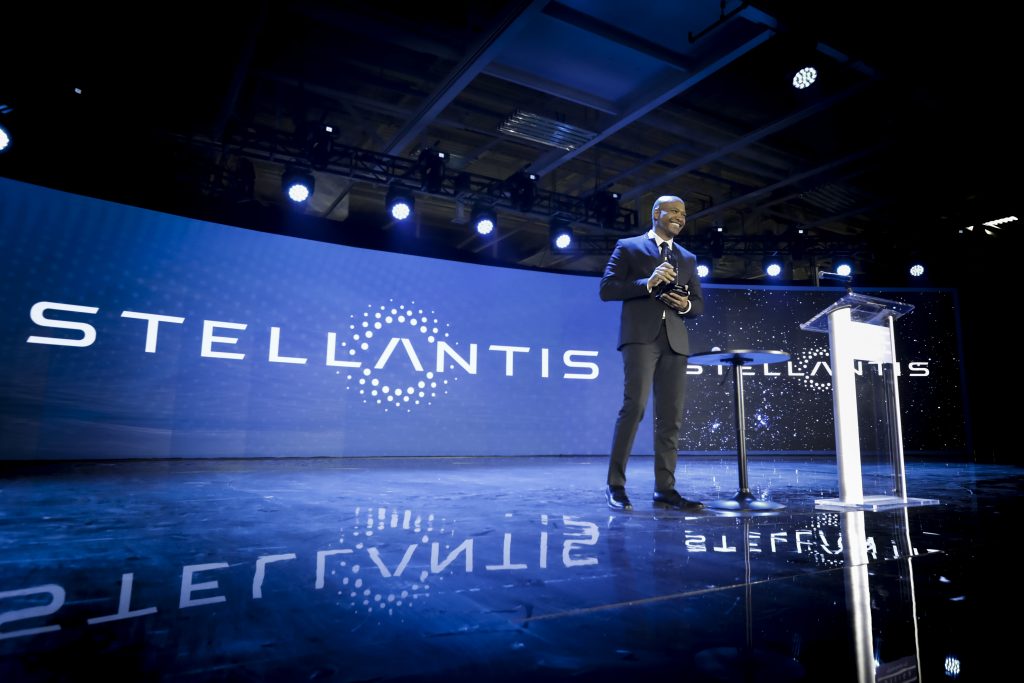 Gilles, 53, is celebrating 30 years with Stellantis and its previous companies. He has overseen and contributed to the creation of a vast portfolio of eye-catching designs and turned out some of the most exciting vehicles on the road today, wearing badges of the Chrysler, Dodge, Jeep® and Ram Truck brands, such as the Chrysler 300, Dodge Viper SRT, Ram 1500 and Jeep Grand Cherokee, as well as concept vehicles that include the Chrysler Portal, Chrysler Airflow and Dodge Charger Daytona SRT.  
The award was presented to Gilles by his mentor and retired Chrysler Corp. Head of Design Tom Gale, who served as Chrysler Corp. head of design from 1985 to 2000 and who helped to transform the automaker into an automotive design leader.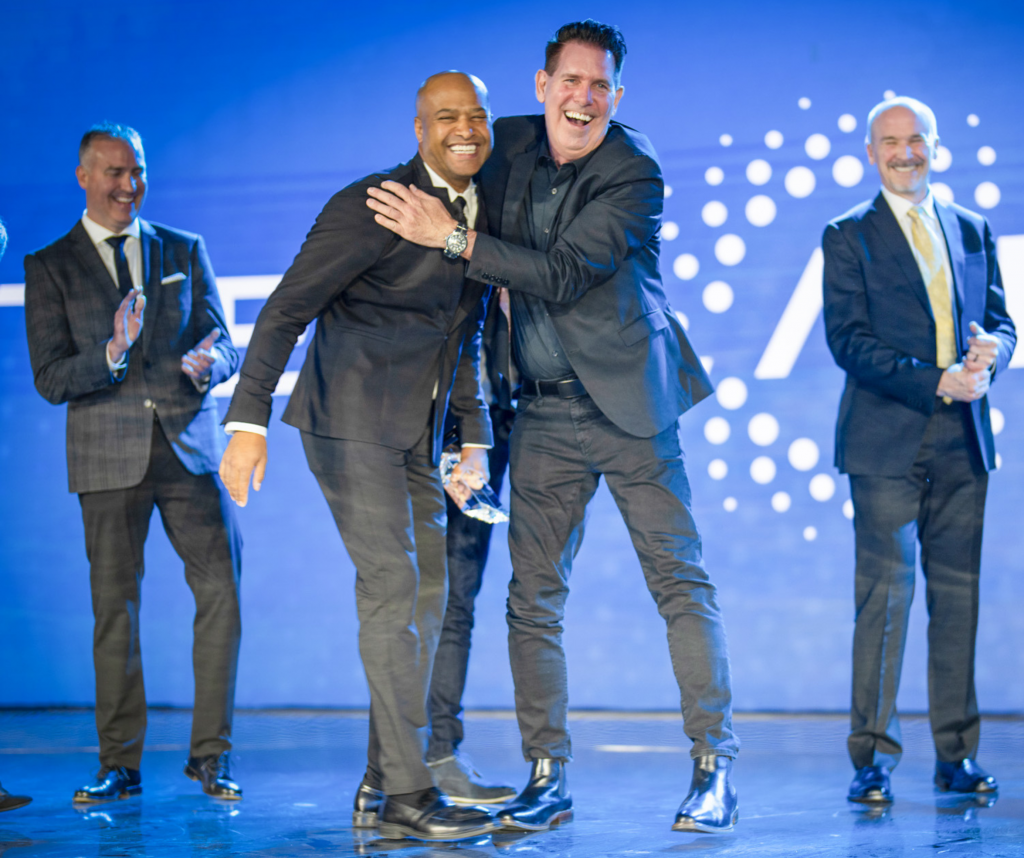 Gilles called Gale his "personal hero."
"As a young designer at Chrysler, fresh out school, if anyone asked me who or what I wanted to be when I grew up, the answer would have simply been: 'Tom.'
"Tom was one of the most graceful of executives I observed. Honestly, it was his leadership that impressed me the most. He gave everyone the respect they deserved. He had an ear and time for any level of designer.
"His technical depth and personal human grace have inspired me throughout my career."
EyesOn Design celebrates automotive design excellence of the past, present and future by drawing attention to the importance of design in the industry. EyesOn Design events, such as the award ceremony, provide financial support and raise awareness for the DIO's research and support for the visually impaired.