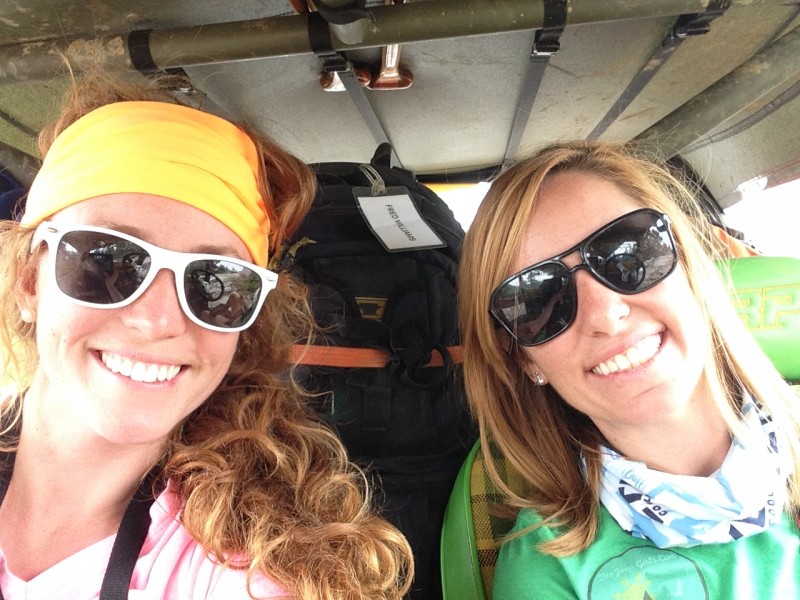 Inspired by the rich history of the West, Brittany and I made a trip to California's Gold Country.
Our first stop was to Paso Robles, where we met up with Fred Williams and Rob Peterson. We gathered together our picnic basket, Fred's Ultimate Summer Camp Jeep, and Synergy Manufacturing's Postal Jeep. Once we strapped down all of our camping gear, our next stop on our adventure was to Georgetown, Calif., the gateway to the famed Rubicon Trail.
The Rubicon Trail has deep history, sharing its significance with Julius Caesar, as the "point of no return." Located in the High Sierras, between Sacramento and Tahoe, the 22-mile trail consists of intense rock crawling, beautiful trees, and lakes. Once you cross the Rubicon, you feel as if you are Indiana Jones, at a point of no return…however this trip was a little different.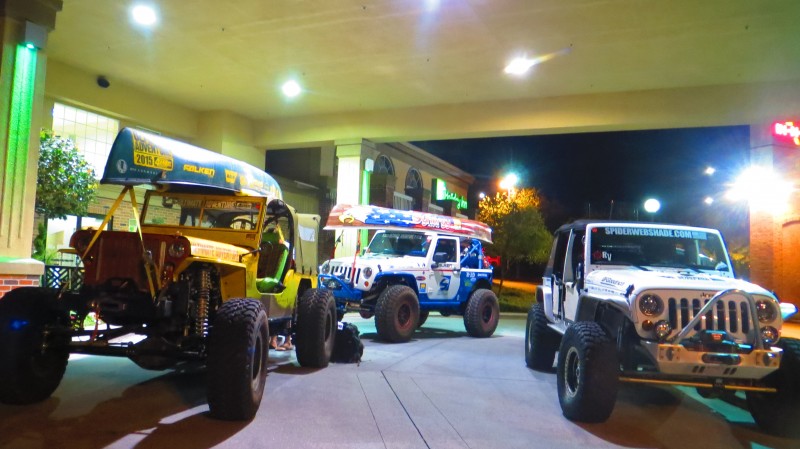 We checked in at Jeep Jamboree USA headquarters in Georgetown, where we were greeted by Pearse Umlauf and Irene Smith in her Jeep Green Liberty. Irene shared her tips on living an active lifestyle, and stressed the importance of keeping the body moving.
After signing in at the Jeep Jamboree USA Rubicon Trail trip, we headed to The Auburn Holiday Inn to get some rest before our off-road adventure weekend. The rooms are spacious, the staff is very friendly, and the location is great! Auburn is about 20 miles from Georgetown, and The Auburn Holiday Inn is a wonderful choice any time you are in this neck of the woods!
We started our day at 5 a.m. for our Rubicon expedition. We headed back to Georgetown for the best breakfast burritos in Gold Country, grabbed our brown paper lunch bags, tightened our canoe straps, and lined up in the Red Group. We departed for Loon Lake at 6:30 a.m., turned on our CB radio, and we were headed down the mighty Rubicon Trail.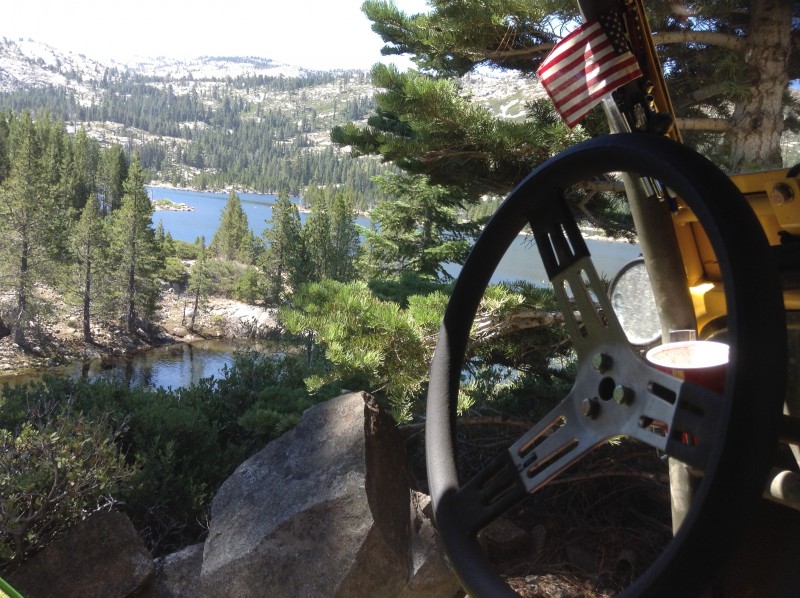 Fred's Ultimate Summer Camp Jeep, which Brittany and I nicknamed "Rainbow Trout," swam over the rocks as if this fish had been in this river before. Promptly at noon, we pulled out our brown paper lunch bags and ate our turkey sandwiches, chicken fingers, mystery bag chips, and shared a brownie. After lunch I anxiously awaited my favorite part of the trail, which I call "tree and rock." It's a really neat obstacle in which you have to hug the tree before you slide past the rock.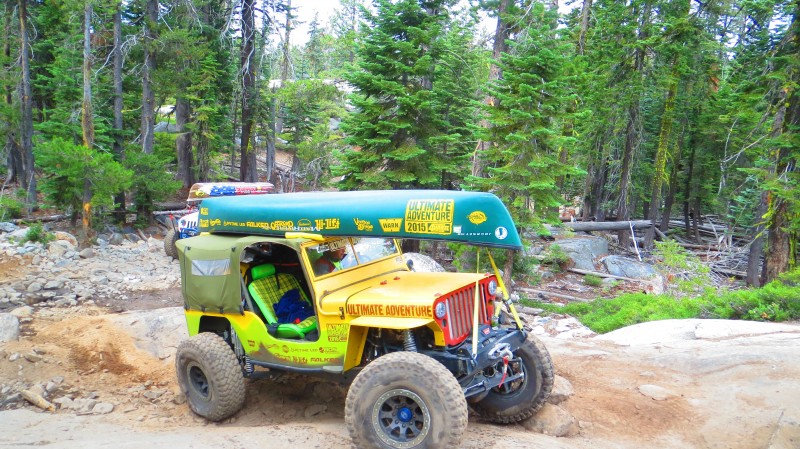 Around 4 p.m. we arrived in the Rubicon Springs. As soon as we found our campsite, a big cloud came over head, and we enjoyed a quick steady rain. I think Mark Smith was just playing a little joke on us. Once the rain washed everything off, we set up our tents, changed our clothes, and headed to dinner to meet up with everyone from the Blue and White groups.
After dinner, we sat around the campfire, roasted s'mores, and talked to our new friends about their experience crossing the Rubicon.

The next day, we woke up early for a delicious breakfast of coffee, cheesy scrambled eggs, bacon, sausage, pancakes, French toast, and pastries. After breakfast we met Rod Hall, founder of the Off-Road Motorsports Hall of Fame. He said, "Mark Smith was 4-Lo and I'm 4-Hi, as he was an off-roader, and I'm a racer." Before we knew it, Rod had disappeared. He made a getaway to Cadillac Hill.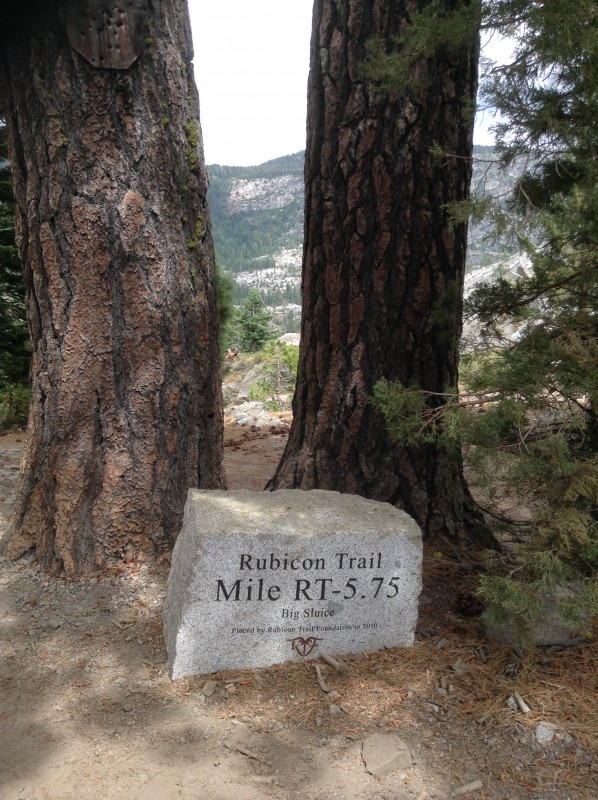 We spent the day on a hike and enjoying the springs. In the early evening, we all gathered together for an amazing steak dinner. Jeep Jamboree USA puts on a wonderful event. From living out Mark Smith's dream and bringing a grand piano to Rubicon Springs every year, to the incredible meals, to the safe and family friendly experience, they do a fantastic job.
It was sad to say goodbye to all of our new friends on The Rubicon Jeep Jamboree. It was like the end of summer camp. We learned that the Rubicon is not a "point of no return." It's about sharing a wonderful weekend experience with like minded adventurers, and making this a place that we can all return to year after year.
Until next time,
Get your friends together, and have one more adventure before this summer ends!!
We'll see you out there!!
Brittany and Ashley
The Jeep Girls