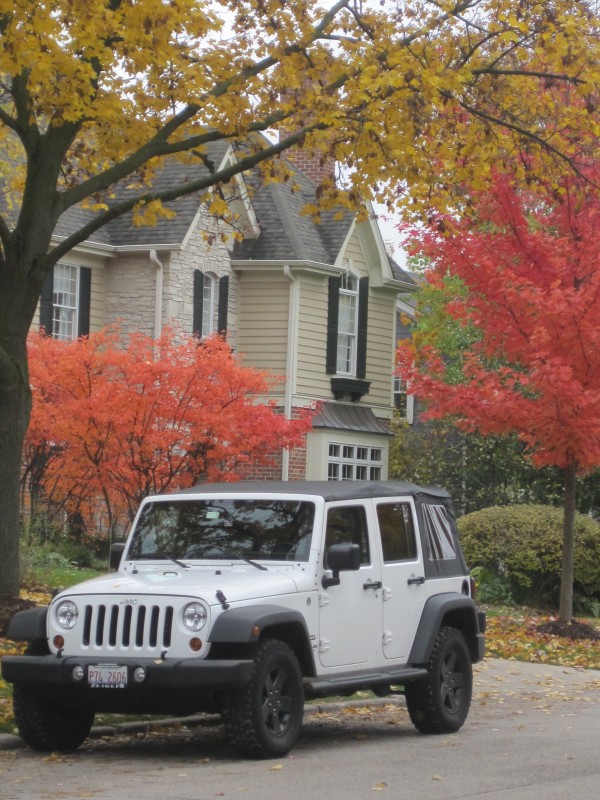 Brittany and I love heading to the Midwest just in time for that that first leaf to fall from the trees, the first frost, and best of all, the sight of our very first attempt at growing colossal pumpkins in our backyard vegetable garden.
The road led us back to our original home, the Windy City of Chicago.  As the leaves were blowing and the fall colors started to peak, we jumped in our Jeep Wrangler and headed on a historical tour of iconic places that make this city great. First stop, The Chicago Zoological Society's Brookfield Zoo. This zoo is absolutely beautiful! Located just 14 miles from the heart of the city, it has been significant in both history and animal studies since the doors July 1, 1934, shortly following the 1933 Century of Progress Exposition or World's Fair. During this first year, 1 million visitors came to experience spectacles like never before.
Rather than cages, moats and ditches were implemented to create a barrier between guests and animal habitats. Also, multispecies exhibits brought animals in their enclosures the opportunity to cohabitate as they would in nature. There have been a number of impressive firsts in over 80 years. This was the first zoo in America to house giant pandas. 1960 brought the nation the first indoor dolphin exhibit. In the 1980s, Tropic World opened which was the world's largest indoor zoo exhibit ever. Tropic World is divided into Asia, Africa and South America and was a favorite stop when we were children. In fact, Binti Jua, a Gorilla rescued a boy that fell into Tropic World in 1996.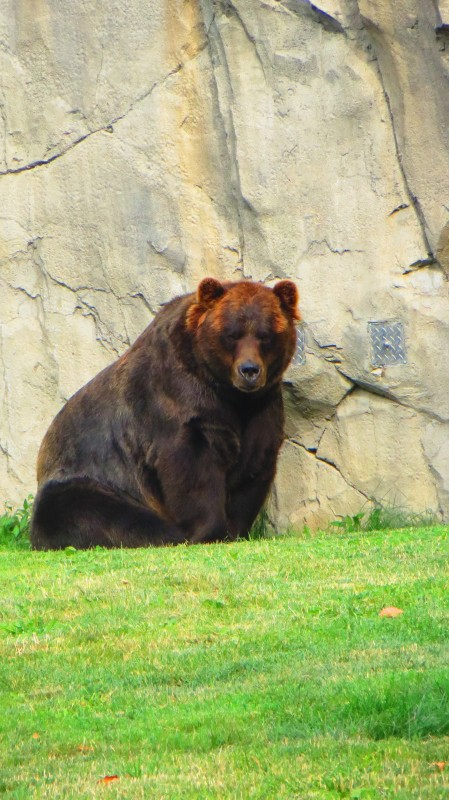 We took the Zoo Safari motorized tram around the park to get our bearings, before heading to the Dolphin Show!
If you visit the zoo from (April-September), you may even be able to visit the Butterfly Garden.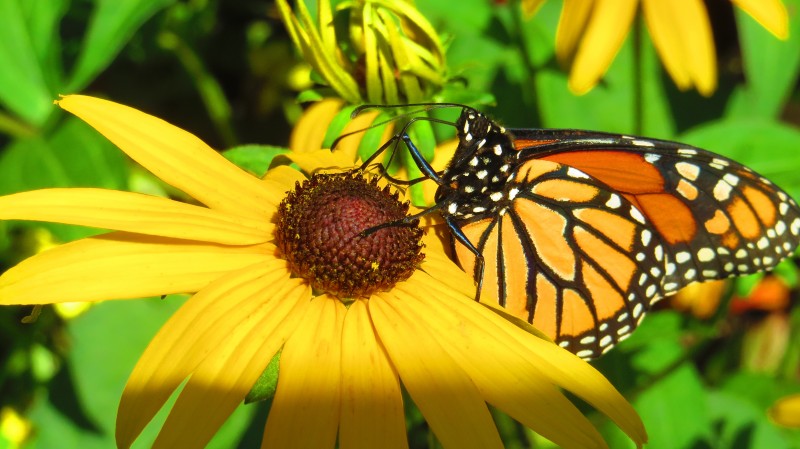 There are several hundred butterflies in the butterfly exhibit. More than 40 species are present. Some notable species are: buckeyes, longwings and Julias. Many species are North American.
The Brookfield Zoo also has a lot of "zoo babies" right now! Grevy's Zebra foal was born July 7, 2015, that's our mom's birthday also! There are three species of zebra; plains zebra, mountain zebra and the Grevy's zebra. This new addition to the Brookfield Zoo weighed 100 pounds and birth, and has the potential to grow to 9 feet and 900 pounds. She and her mom Kali can go up to 5 days without water, but at the zoo they have plenty of water and places to run and play. Other new additions include snow leopard sisters: Malaya and Daania, who made their public debut on Oct 7th. They are 4 months old (born June 16).  There are so many growing babies among the some 450 species. 2,000+ individual animals are waiting to greet visitors for winter events like Zoo Lights, an annual holiday tradition. To check on the whole list new zoo baby additions or festivities, you've got to plan your visit!
Before heading home, we said goodnight to all the animals and we rode the carousel. Added in 2006, the carousel is the largest hand-carved, non-restored carousel in the United States. 72 species are featured in ornately. The craftsmanship of the carousel rivals the best movie set construction ever, it's perfect and a work of art!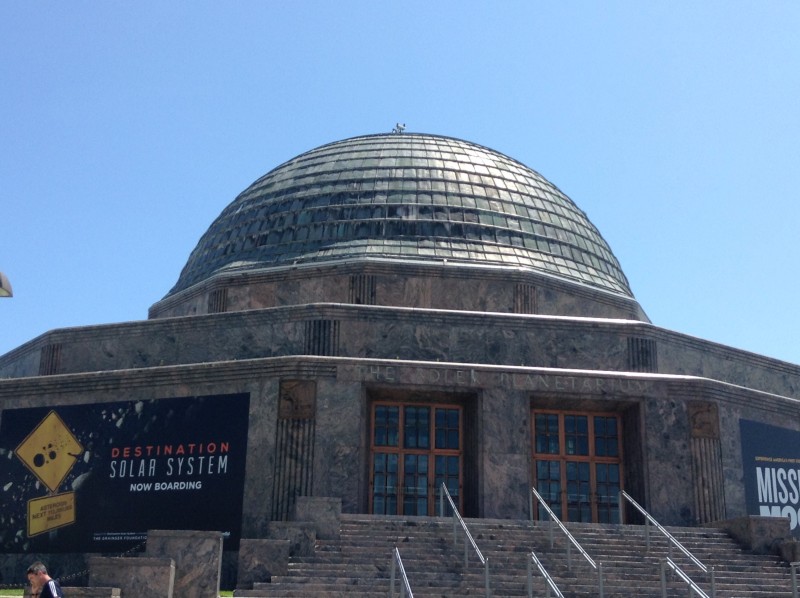 Our next trek in Chicago was to the world famous Adler Planetarium.  The Adler Planetarium and Astronomical Museum opened May 12, 1930, on founder Max Adler's birthday. Commissioned in 1928, this The Adler Planetarium in literally out of this world! The view of the Chicago skyline from the planetarium is considered one of the best in the city. There are tons of interactive displays, shows, and simulations.  We saw three featured shows:  Including Destination Solar System, Skywatch Live and Undiscovered Worlds.
Our favorite show, was Destination Solar System in the Grainger Sky Theater, where our Captain Jesse took us on a wild space expedition.  We even got a chance to touch some ice from the moon.  If you don't believe me, you will just have to see for yourself!
However, you can still experience some fun with The Adler Planetarium's Night Watch. It is a monthly voice-recording summary that explains what is happening in our cosmic world, along with mentioning the visible planets in our night's sky.
After a day in space, we stopped at Gino's East for some Chicago style deep-dish pizza. Chicago has hit a homerun with their pizza pies! We recommend the sausage crumble deep dish, but you really can't go wrong with Chicago style pizza!
Before our night wa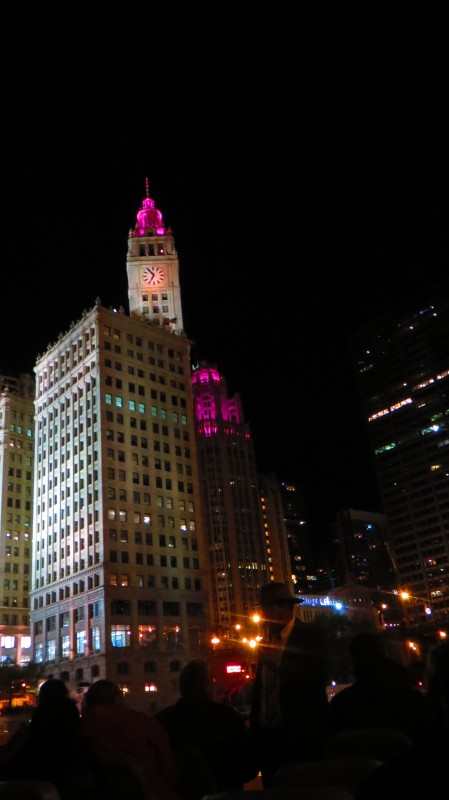 s over, we cruised over to Navy Pier for Seadog Chicago's Thursday night beer cruise.  The tour is approximately a two-hour cruise through Chicago's historic and iconic Chicago River, featuring a tasting experience from one of Chicago's local breweries.  Every Thursday, the tours alternate from a beer tasting to a wine tasting.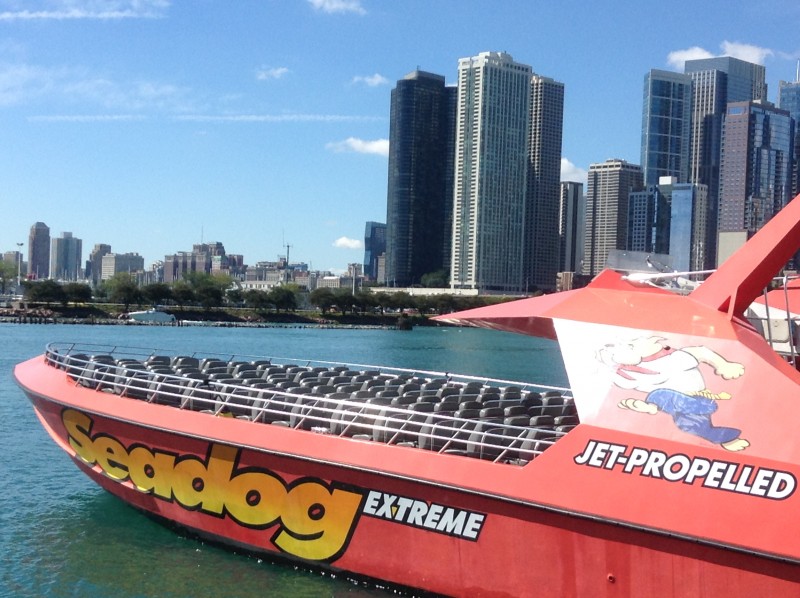 Before leaving Navy Pier, we also had the opportunity to experience the ultimate Chicago speedboat tour, known as the Seadog's Extreme Thrill Ride!  It is such a blast!  For 30 minutes, the captain will take you on the ride of your life, with 180-360 degree spins as you jam to the latest songs with the Chicago skyline on the horizon.  Seadog Chicago is a definite must!  Their tours run from April through Halloween!  In October you can even catch their Haunted Tour where your guide will share spooky stories about Chicago's haunted past.
Time always happens to slip away on us!  Before we headed out of the Windy City we stopped at Weber's Bakery for some fall donuts!  We love the seasonal pumpkin spice and red velvet donuts!  They are such a treat!
We cannot wait to come back to this beautiful city for the first snowfall!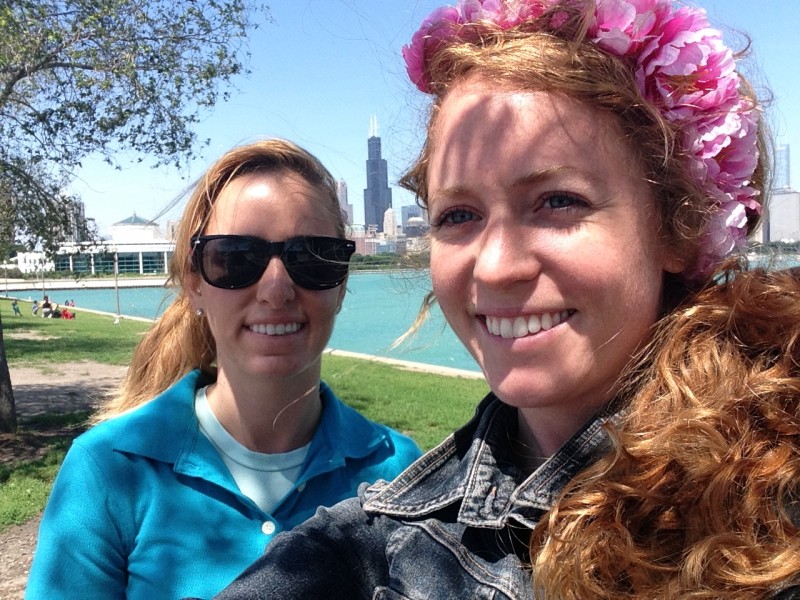 Yahoo! Before you know it, winter will be here!!
We'll see you out there!
Brittany and Ashley
The Jeep Girls