Chrysler has called upon a quartet of California state symbols to star in the brand's new multimedia marketing campaign that also introduces the "Official Family Vehicle for California:" The Chrysler Pacifica Hybrid minivan.
The grizzly bear, the valley quail, the desert tortoise and the serpentine, which are California's state animal, bird, reptile and rock, all have starring roles in the California-specific marketing campaign.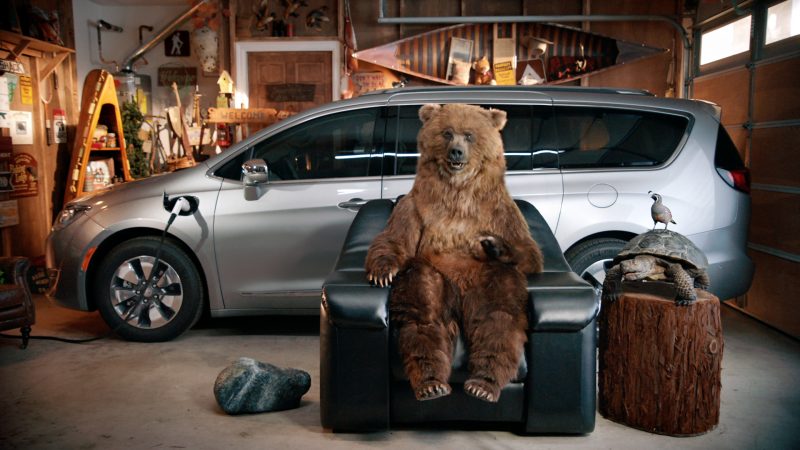 In the series of broadcast, radio, digital, social and billboard ads, the iconic symbols of California make a case as to why the only hybrid minivan available on the market qualifies for the prestigious title.
While the campaign prominently features a friendly grizzly bear and lighthearted statements, the Chrysler Pacifica Hybrid minivan offers some serious fuel economy. The Pacifica Hybrid offers delivers 84 MPGe and a range of 33 miles solely on zero-emissions electric power from a 16-kWh lithium-ion (Li-ion) battery, as well as a 566-mile total gas and electric range.
Having such a long range is important in a competitive market such as California. The state is home to 40% of all hybrid sales, and it is in the largest minivan market in the country.
Enough of us telling you about the campaign. Hear from the "spokes-symbols" themselves in these YouTube videos:
To see all the "Pacifica Service Announcement" videos, visit YouTube. For more information about the Chrysler Pacifica Hybrid, visit the minivan's website.