From the battlefields of World War II, to the rocky terrain of Moab and even suburban soccer fields, the "soul" of the iconic Jeep® has carried through generations of the iconic vehicle for more than seven
decades.
The very first Jeep vehicle dates back to World War II when Willys Overland developed a vehicle per government specifications for a "light reconnaissance vehicle."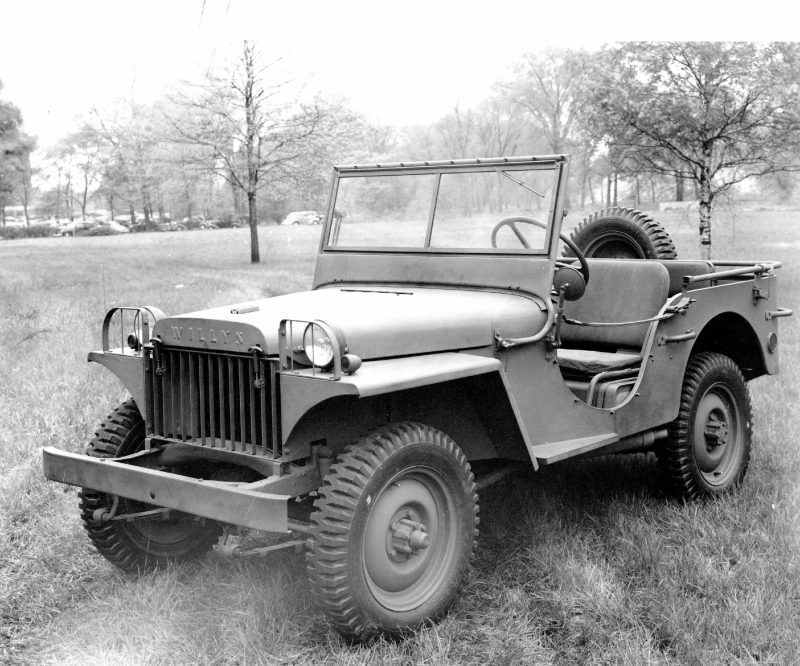 More than 300,000 of the vehicles were built and "became famous throughout the world as the vehicle that could go anywhere and do anything," said FCA US Manager of Historical Archives Brandt Rosenbusch.
It was during this time that the vehicle also got its current name. Initially, the go-anywhere vehicle was given the MB designation before the Jeep name was adopted.
The origins of the Jeep name are diverse. Some have claimed that the name came from the slurring of the letters "GP," the military abbreviation for "General Purpose." Others say the vehicle was named for a popular character named "Eugene the Jeep" in the Popeye cartoon strip.
Despite the different takes on the origin of the Jeep name, it became part of American lexicon and Willys trademarked "Jeep" as the name for the MB.
Due to its popularity, the government allowed for the civilian production of the military vehicle. In the first year of production of the civilian CJ-2A, more than 70,000 vehicles were sold.
The image of the Jeep began to change with the introduction of the CJ5 in 1955, as it morphed from a utility vehicle into a lifestyle vehicle.
"People started having fun in it," said Rosenbusch, who added that clubs started to form and owners would take their Jeep vehicles into the mountains and desert to "have fun and play."
A big change occurred in 1987 with the introduction of the Wrangler, which had more car-like features with comfortable seats, wider doors along with the traditional off-road capabilities. This made the Jeep
a primary vehicle instead of a secondary vehicle you would "go play with," according to Rosenbusch.
"There is really a loyalty, a love and a passion amongst Jeep owners for their current Jeep vehicles and appreciation for the past Jeep versions," he said. "You can look at a Jeep from 1945 and know that's a Jeep. There is a soul to the vehicle that most vehicles don't have. I think the owners really appreciate that."
This link to the past, paired with the latest in technology and engineering, can be found in the 2018 Jeep Wrangler.
Learn more about the all-new Jeep unveiled at the Los Angeles Auto Show here.
This is the first installment of our new Wrangler Wednesday feature. Check back every Wednesday to learn more about the all-new 2018 Jeep Wrangler.