Advanced automotive engineering demands more than mastery of math, physics and chemistry.

Moving the needle on safety, fuel economy and drivability often comes down to one engineer's ability to defend new ideas that may contradict conventional wisdom. So FCA US gives aspiring engineers a taste of this process.
In support of Formula SAE, a renowned design competition sponsored by the Society of Automotive Engineers, FCA has welcomed teams of engineering students to its proving grounds in Chelsea, Mich., for six years running. There, the students go through the ritual "test-break-fix" progression of vehicle development before the rubber hits the road for real.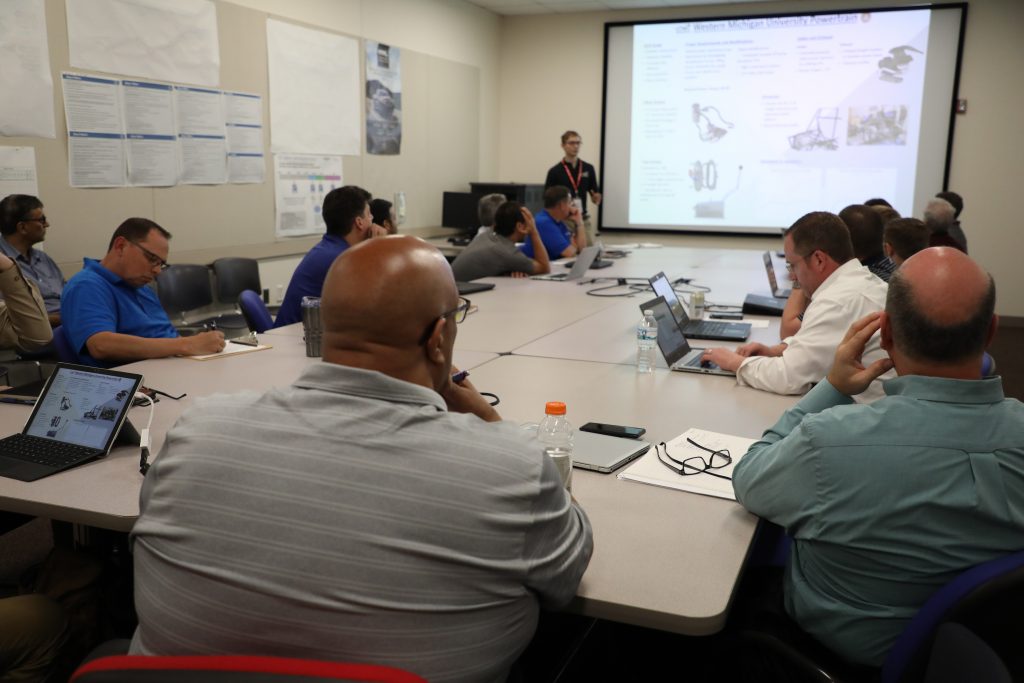 But because the competition also includes a bear-pit session in which seasoned SAE members nit-pick propulsion strategies and material choices, FCA conducts moot-court-type rehearsals at its U.S. headquarters in Auburn Hills, Mich.
"Intimidating," is how one student describes it. Because the FCA engineers don't hold back.
"And that's all right," says Jonathan Gallee, who is entering his senior year at Western Michigan University.
The reason for such frankness is that the stakes are high. Customers put their trust in the decisions and choices made by engineers.
"Engineers need to be able to communicate data-driven technical information in a means and manner that anyone can understand," says veteran FCA chassis-system engineer Ray Durham, himself a WMU grad. "Listening to others, and listening to the questions that are asked of them, are key. Their presentation should be well-thought-out … getting to the point as quickly as possible with the appropriate level of detail."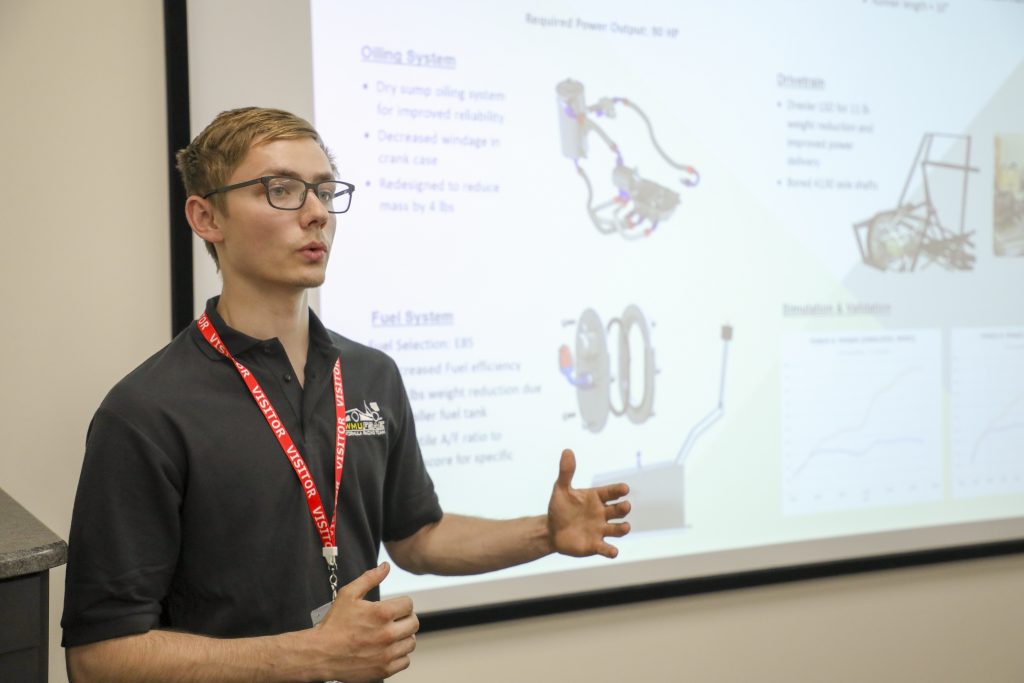 Anxiety notwithstanding, Gallee found the exercise to be helpful and insightful. "It was very cool seeing the level of knowledge those people had about all the different topics."
In the end, Gallee came away with newfound confidence. "What I thought I knew, I actually knew," he says.