The first major sign of exterior construction at FCA's new Detroit assembly plant could be seen Tuesday as crews raised the first vertical column of steel for the new paint shop at the Mack site.
Crews have been working to clear the land, dig the foundation and grade the property along St. Jean on Detroit's east side for the new 790,000-square-foot paint shop.
With the land preparation complete, it was time to begin installing the first of the 299 vertical steel columns that will form the skeleton of the paint shop. Officials said it was a milestone in the construction project.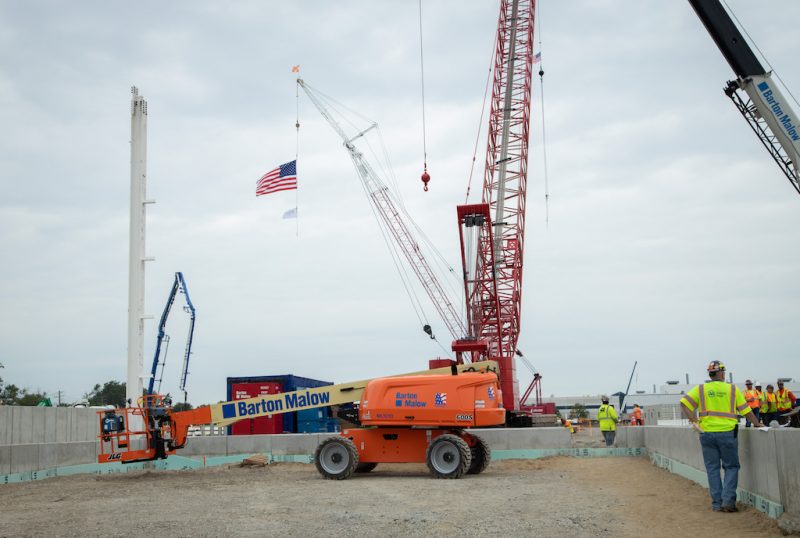 "You can see the amount of work that has happened out here in just a few months since the project was announced," said Eric Goedtel, Mack site senior project manager. "We are working around the clock 24 hours a day, seven days a week to bring this project to life."
The construction of the new paint shop at the Mack site is just one component of the massive $1.6 billion project that has nearly 700 people working to convert the existing engine plants into an assembly plant for Jeep® vehicles.
In addition to the work on the new paint shop, crews are busy cleaning, polishing and painting the two plants that comprised the Mack Avenue Engine Complex in preparation for equipment installation. A sound barrier wall is also going up between the plant and the homes along Beniteau Street.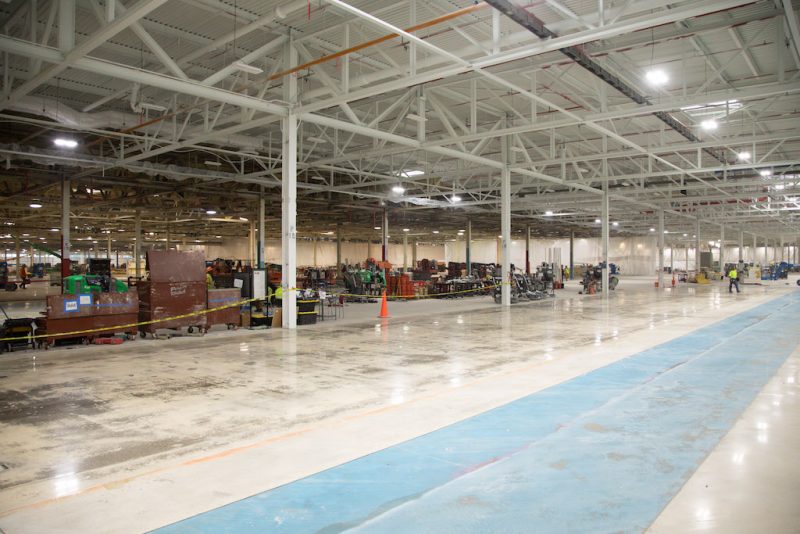 The current Mack 1 facility, which produced the Pentastar 3.6-, 3.2- and 3.0-liter engines, is being decommissioned and prepared for general assembly. The Mack 2 facility, which has been idled since 2012, is in the process of being repurposed for the body shop of the new plant.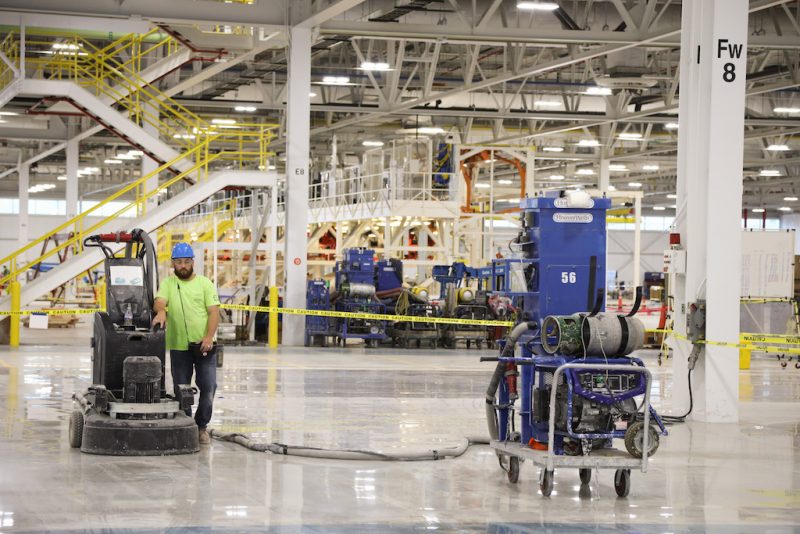 When completed, the plant will produce the next-generation Jeep Grand Cherokee, as well as an all-new, three-row, full-size Jeep SUV and plug-in hybrid (PHEV models, adding 3,850 new jobs to support production. It will be the first new assembly plant in Detroit in nearly 30 years.
"I think (this project) shows the Motor City is still the automotive capital of the world because we are still building assembly plants," said John Powell, senior manager, paint facilities.