The passion FCA employees bring to work each day powers the stylish, hardworking and powerful vehicles you find in our retailers' showrooms.
Wild Wheels at Work lets FCA workers at the Auburn Hills complex show off, and see, the special "passion projects" usually saved for cruise events or some off-the-clock fun. 
More than 2,300 employees broke away from the standard lunchtime routine to check out 220-plus vehicles, some of them garage queens, some still a work in progress.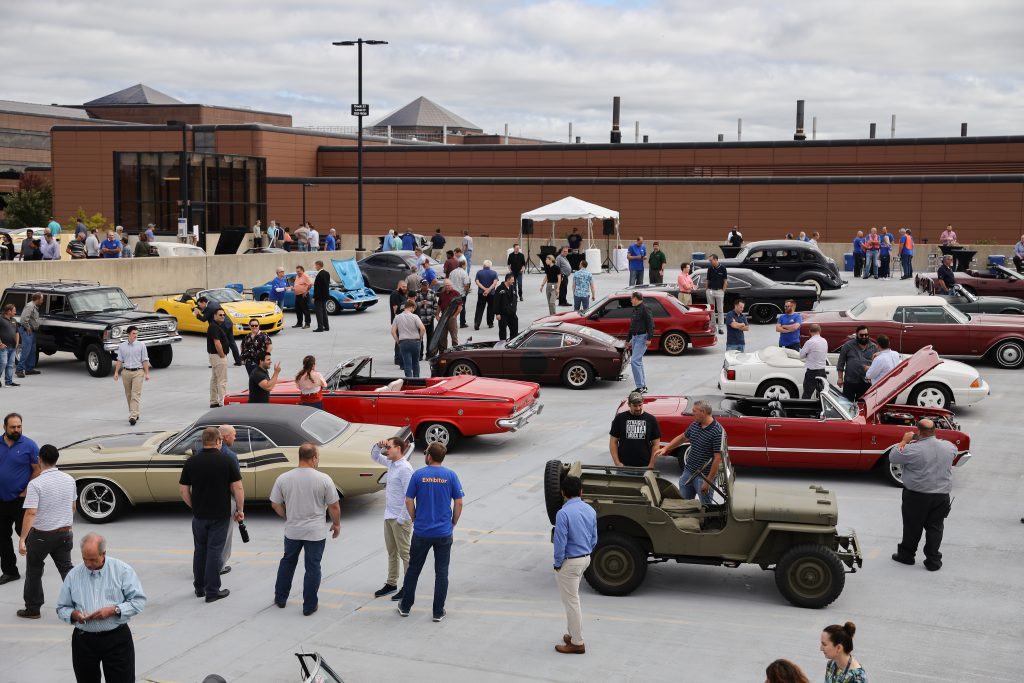 The show field ranged from classics from the 1940s and '50s and earlier, to the icons of the first muscle car era in the late 1960s and early '70s, to some examples of modern muscle cars (ahem, Dodge Challenger SRT Demon), and several examples of the burgeoning drifting and rally-cross movement.
"It's great for people to be able to show off what they do at home and have bragging rights," said Mark Stewart, Chief Operating Officer, FCA – North America. "It's got the show-off factor that people love."
The show welcomed all makes and models. Classic British sports cars, a perennial favorite, were found easily, dwarfed by some big-lift, big-tire off-roaders that wear mud splatter as a badge of honor. Vintage pickup trucks are today's popular restoration project. Sports cars were plentiful, along with a few exotics. Motorcycles, classic Schwinn bicycles and a farm tractor joined the festival.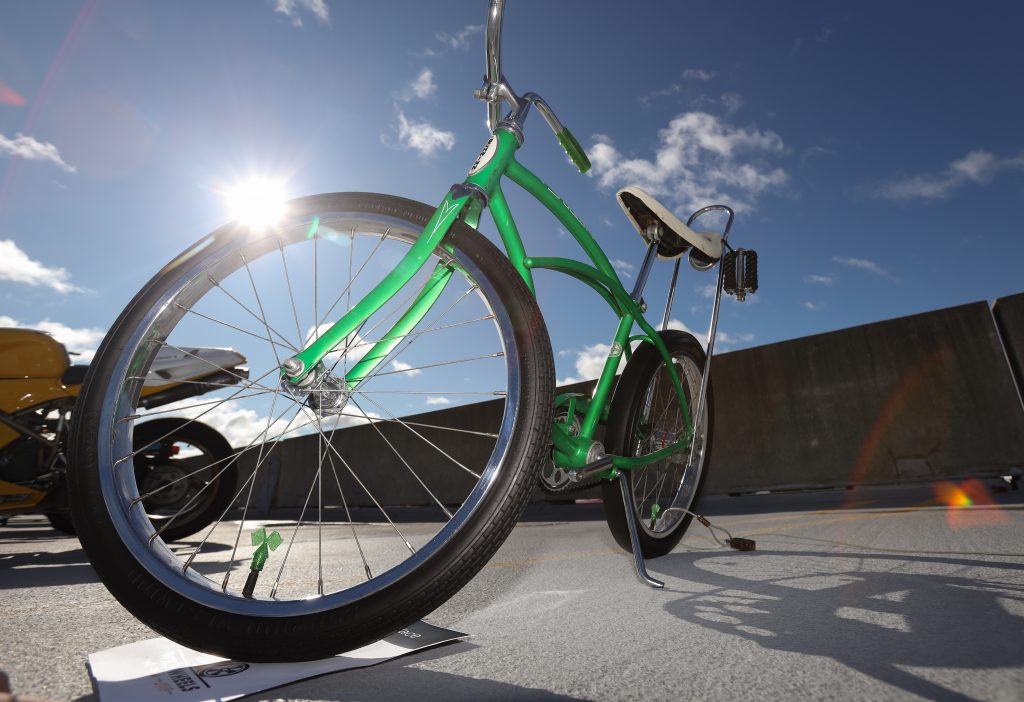 Every vehicle was a gem in its own right. Take, for example, the pristine 1964 Jeep Willys CJ3B brought by Denise Berecz. Two years ago the CJ3B was gathering moss in a backyard. Then it was rescued by Berecz's husband and a friend, both retired FCA employees, and given an 8-month, complete body-off-frame restoration. The result at Wild Wheels was a vehicle that looked factory fresh.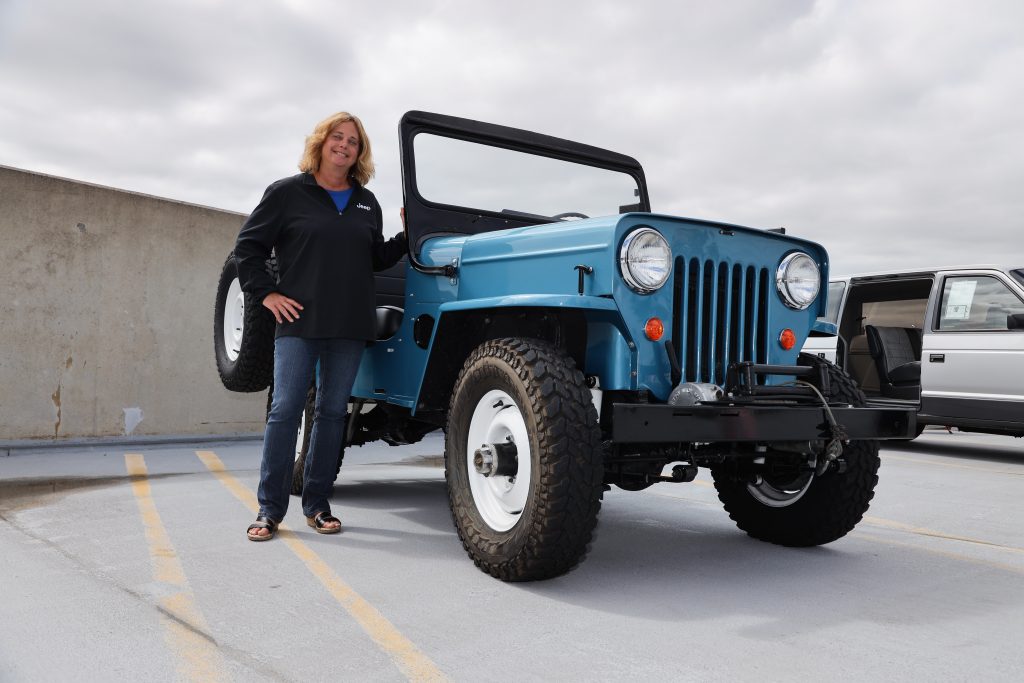 "What our employees do every day they can't show necessarily to the public, but this is kind of their brand, their DNA, their passion that they show off at night and on weekends," said Micky Bly, Head of Powertrain Engine Engineering, FCA – North America, who brought his 1962 Austin-Healey 3000 MK II that he put in his garage after a 10-year search.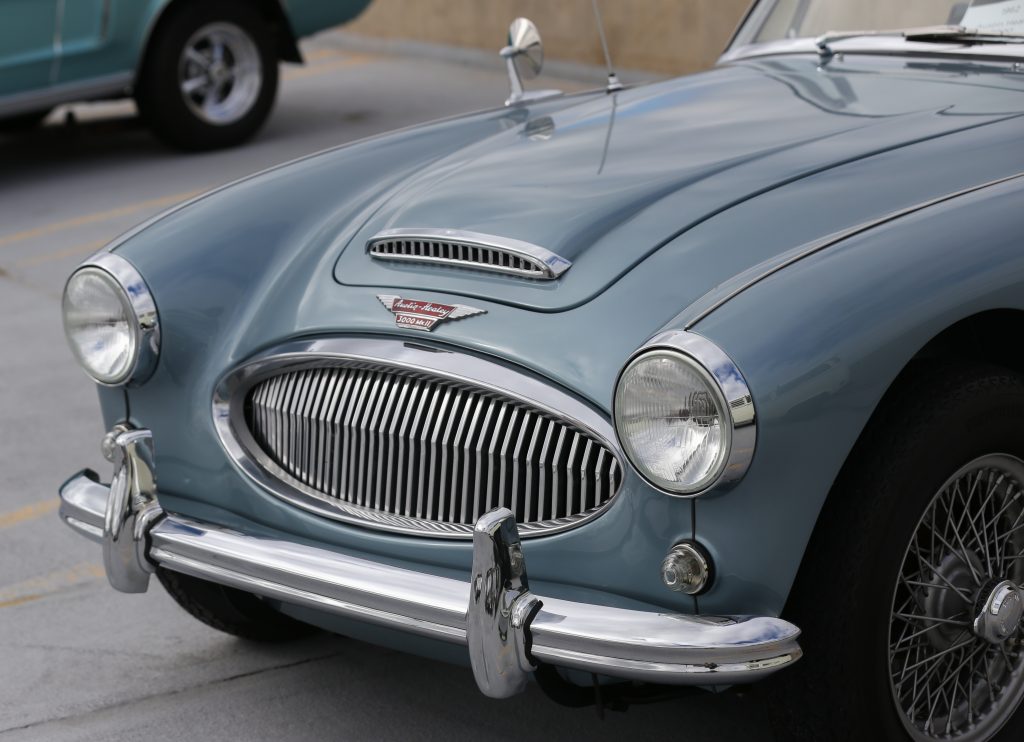 Maybe you want to join us next year. Start here: fca.careers.com