This year's Wild Wheels at Work brought together members of the Stellantis family, along with their loved ones, to enjoy a variety of vehicles displayed in an intimate setting.
The 15th edition of the car show was held in the parking lot of the Maserati North America offices where nearly 220 employee-owned trucks, cars, motorcycles, bicycles and other vehicles were shown.
Despite cloudy skies, and the occasional light sprinkle, more than 1,000 employees and their spouses, children, grandchildren and other loved ones took in row after row of finely polished vehicles, swapped stories, and snapped ample photos of the exterior and interior of everything on display.
Among those who were showing vehicles was Brittany Sears, who showed four cars at Wild Wheels with her father, who is also a Stellantis employee.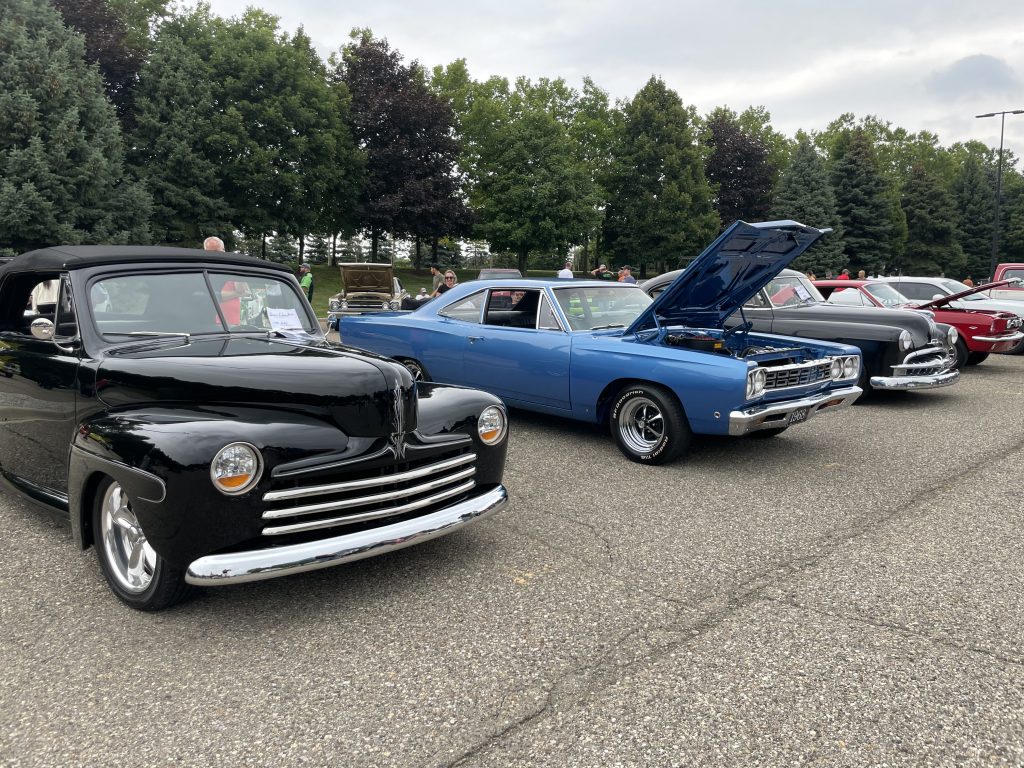 Sears, an assistant chief engineer in propulsion systems, said "automotive runs in my blood" and was showing a 1949 Pontiac that was originally her grandfather's car. She and her father stated that taking part in Wild Wheels is a good way for her and her colleagues to show their love for the Company's products and showcase their hobbies.
Having families attend, "is a great way to get the next generation into it too," said Sears.
Daron Palmer, who works in engineering, brought his simple, sunshine yellow 1976 AMC Gremlin to show at Wild Wheels. "It's an absolute zero, base-model car," said Palmer, who had to search as far away as Indiana last fall to find the car.
He took out the bench seat and added bucket seats so he could fit in the car and added carpet to the car, which was the same model as his first car in high school.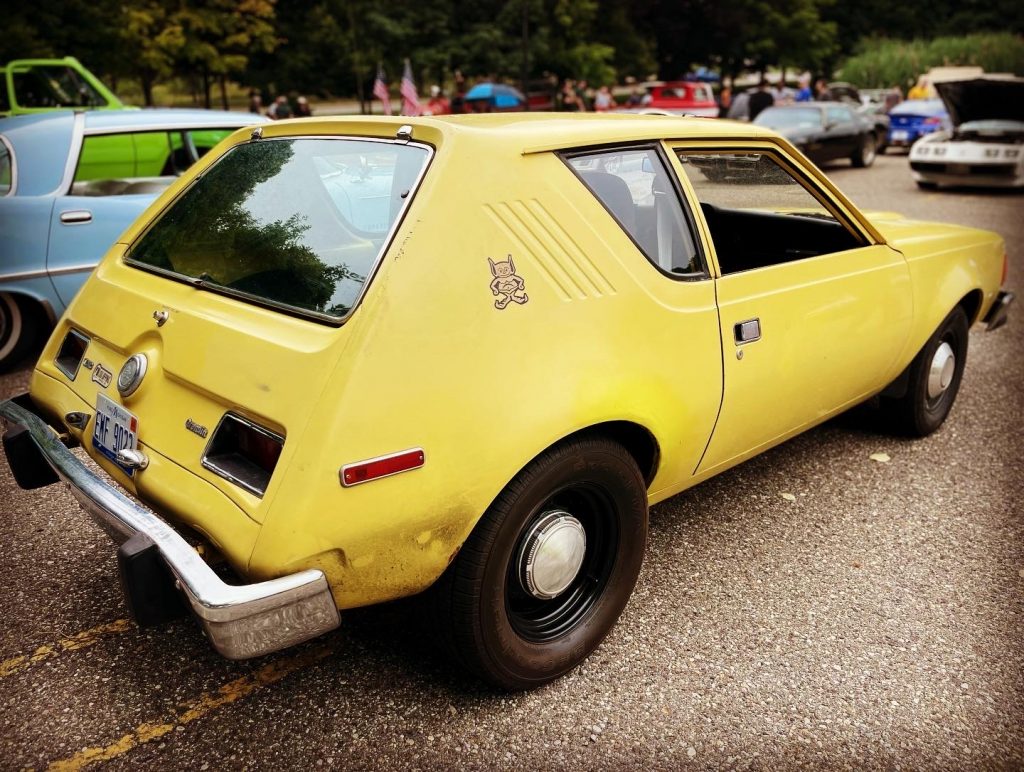 "Like a lot of people you have to go back in time and relive the memories," Palmer said.
This year's Wild Wheels was a family affair for Chris Matyok, who works in advanced serviceability. Maytok attended this year's Wild Wheels and was visited by his son Frank, who recently joined the Company, who had his son, Chris' grandson, in tow.
The three generations of Maytoks gathered around Chris' 1967 Plymouth Barracuda 572 HEMI that he bought four years ago and rebuilt. Having his family with him was special, as was reconnecting with so many friends he has made through the years at the Company.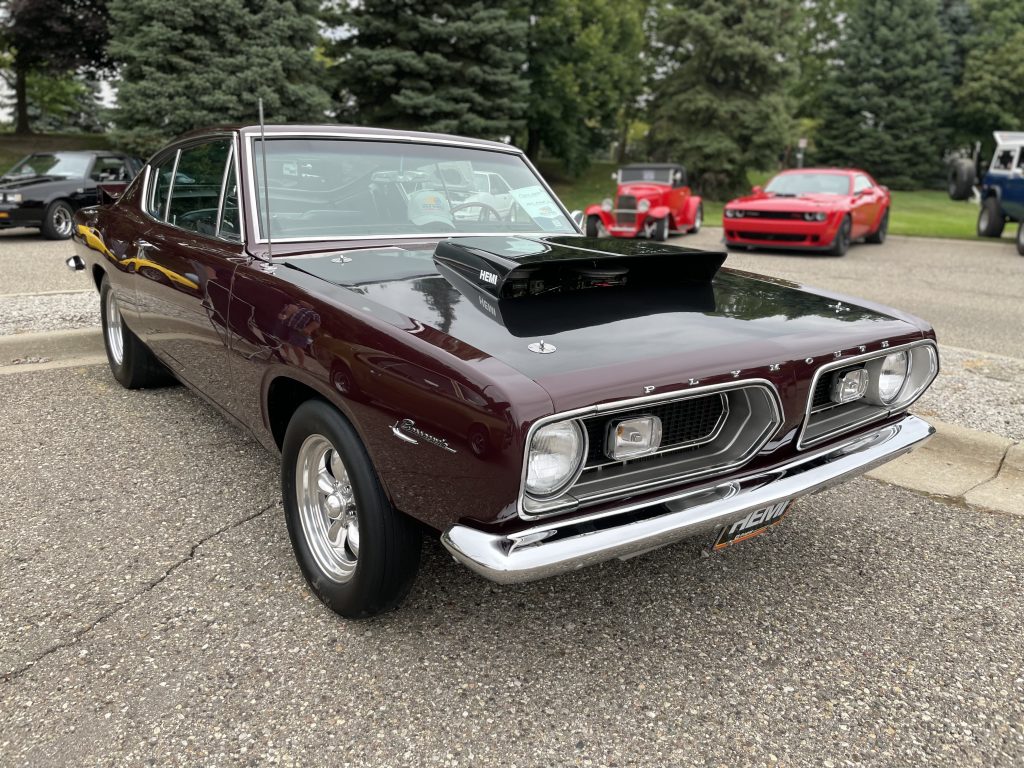 "Seeing a lot of people you don't get to see working from home … that's really the good thing," said Matyok, who was attending his 12th Wild Wheels and happy to share it with his son and grandson. "This is what it is all about."
Ram Brand Chief Executive Officer Mike Koval Jr. was ebullient as he spoke with his colleagues and showed off the various features of the 2022 Ram 1500 TRX, the apex predator of the truck world with its 702 horsepower, 650 lb-ft of torque and ability to hit 0-60 in 4.5 seconds.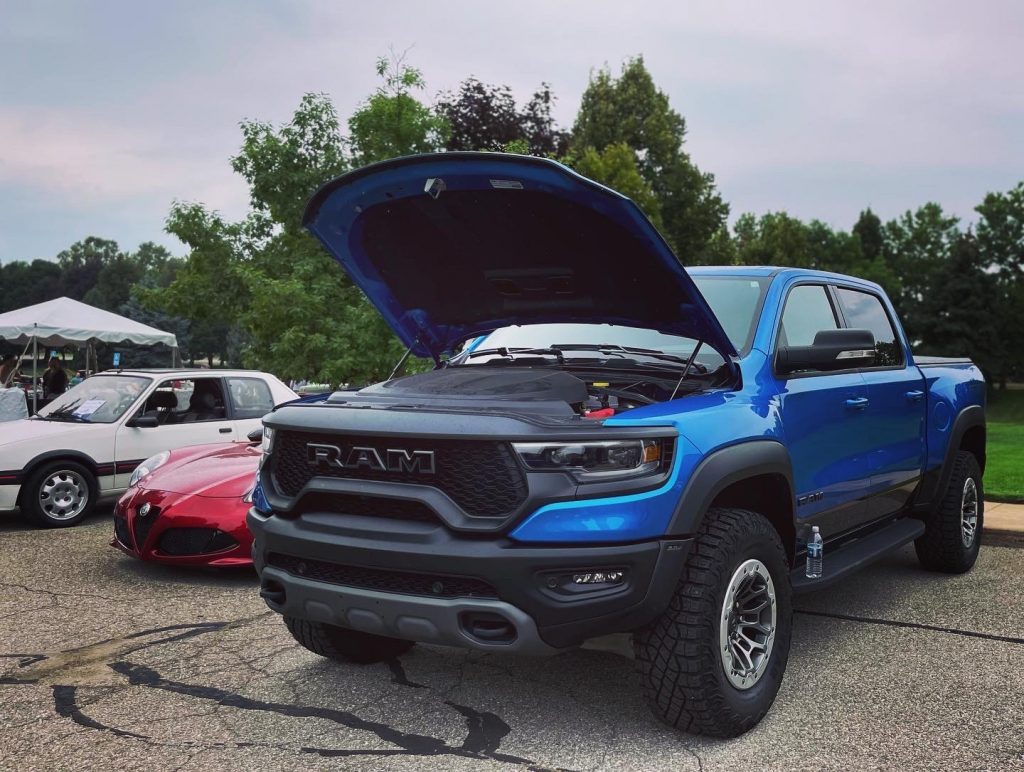 "We are thrilled to be out here today. What a spectacular event, the turnout is fantastic and I can't tell you how good it is to see everyone again," Koval said. "Here at Wild Wheels there are so many unique things for everybody to see. The enthusiasm and the passion that we all have for the vehicles here at Stellantis, and the smile on people's faces, is something that we all should be very proud of."