FCA's new assembly plant on Detroit's east side marks yet another milestone.
As steel continues to be raised for the new paint shop, the first piece of equipment has been installed, a 120-ft. E-coat dip tank that had to be delivered in six separate sections. Weighing about 30,000 lbs. or nearly 17 tons each, the oversized loads began arriving on flatbed trucks, accompanied by escort vehicles, on Oct. 1, 2019. Over the following week, the three bottoms and three tops were married together to form one huge tank, nearly as long as three school buses.
E-coat is the first application in the paint shop after the raw metal vehicle body has been cleaned and treated. It provides the important protective coating that prevents corrosion and ensures a beautiful, long-lasting paint finish. About 50 vehicles an hour will be bathed in more than 120,000 gallons – the equivalent of 1,500 standard-size bathtubs – of the E-coat solution.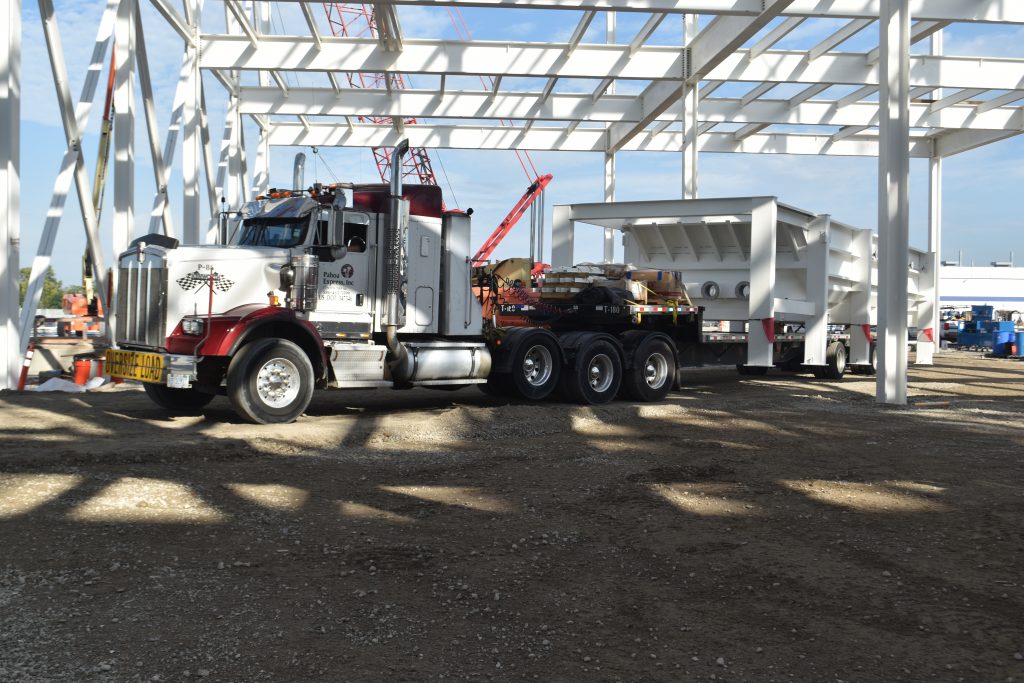 Simultaneously, at the former Mack II engine plant, four lines of existing body shop equipment have been dismantled, relocated and rebuilt, while every day nearly 20 trucks bring in new robots and equipment. When fully operational, 582 robots will weld together the roof, hood, doors and other body panels to form the vehicle frame. One of the new technologies that will be implemented is laser brazing, which uses an intense laser-light beam to melt a piece of silicon wire along the roof panel, providing a seamless transition between the roof and the side of the car. Vision systems also will be integrated to check the quality of each vehicle to ensure beautiful flowing lines between each of the panels.
In February, FCA announced a $1.6 billion investment to build the first new assembly plant in the city of Detroit in nearly 30 years, adding 3,850 new jobs. The new plant will produce the next-generation Jeep® Grand Cherokee and all-new, three-row, full-size Jeep SUV and electrified models.