Motorists driving on the I-75 expressway past FCA headquarters in Auburn Hills, Michigan, will notice a much larger-than-life 2020 Jeep® Gladiator towering over the landscape.
The Punk'n Metallic Jeep Gladiator Rubicon, with its doors removed and windshield lowered, is featured prominently on the building with a wrap that was recently installed on the headquarter's 15-story tower.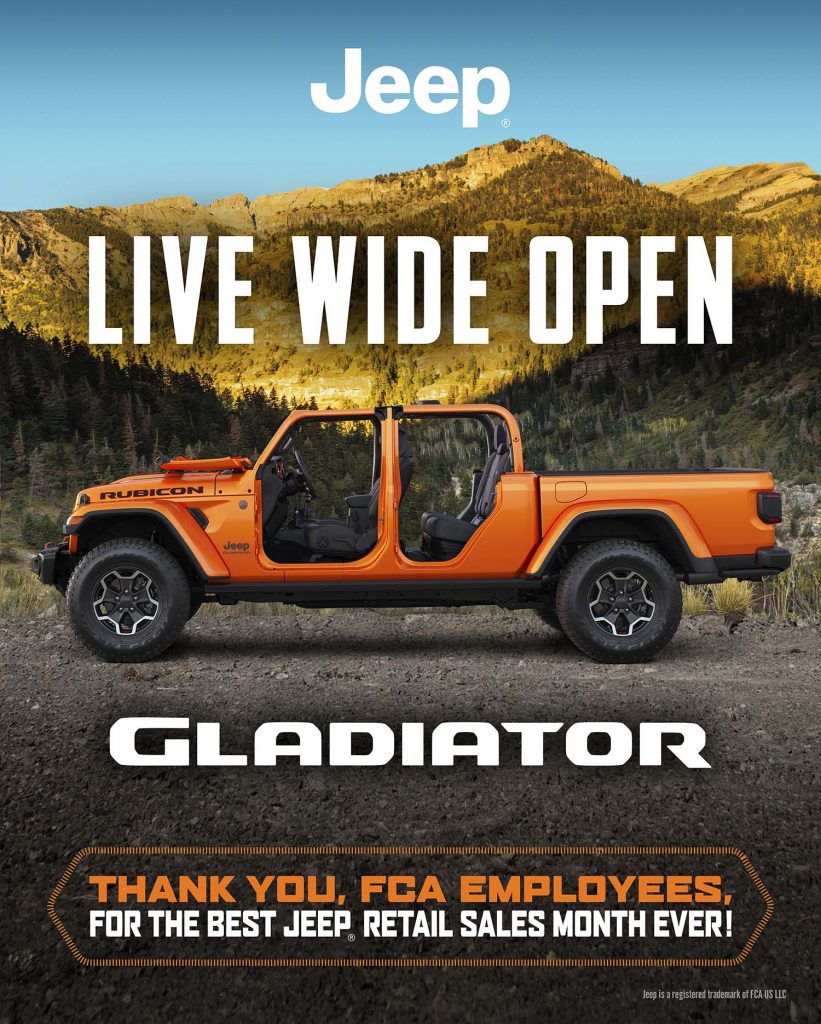 In addition to showcasing the Gladiator in an idyllic setting in rolling hills, the wrap also thanks FCA employees for the Jeep brand's best retail sales month.
The brand set a monthly retail sales record of 87,238 vehicles in August, which bests the previous record of 86,111 in May 2018.
Here's some facts about the wrap:
The building wrap covers 10 floors of the 15-floor headquarters tower
The wrap is 116 feet wide and 145 feet high, or about one-third the size of a football field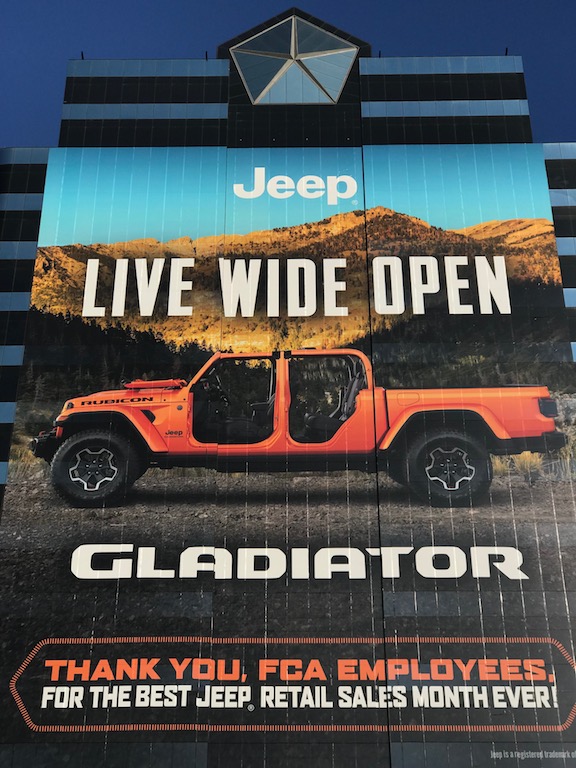 The super-sized building wrap is also representational of the response the Gladiator has received since it was introduced. 
The Gladiator, which offers best-in-class towing and 4×4 payload, was named Best Truck at the ninth annual Southern Automotive Media Association (SAMA) "Topless in Miami Presented by Haartz," Best Family Pickup Truck by the Greater Atlanta Automotive Media Association and was named one of Wards 10 Best Interiors for 2019.
To learn more about the all-new Gladiator, visit Jeep.com.