The Jeep® brand has created a new designation for vehicles that represent the ultimate in high-speed off-road capability and performance.
The new Desert Rated badge is an extension of the brand's Trail Rated® designation, which first debuted nearly 20 years ago, and represents the ultimate in high-speed, off-road capability and performance in challenging environments.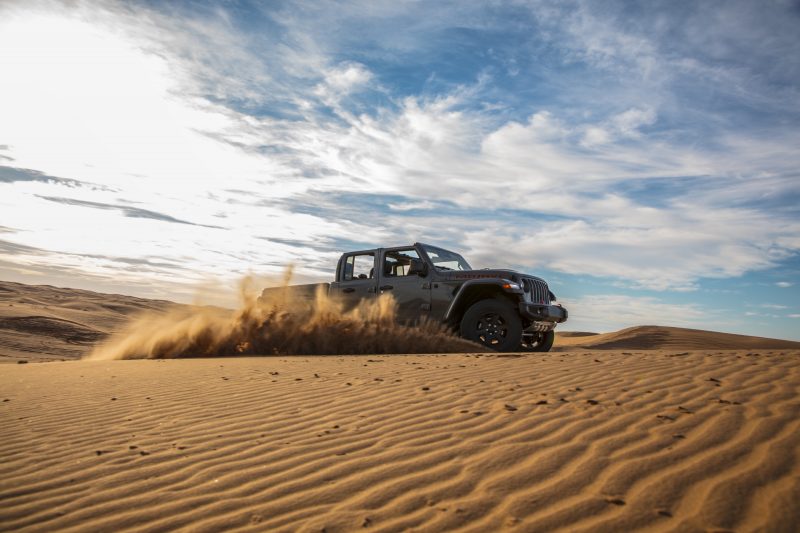 The 2020 Jeep® Gladiator Mojave is the first Jeep vehicle to carry the new Desert Rated badge. To earn the first-ever Desert Rated badge, Jeep engineers equipped Gladiator Mojave with specially-tuned high-performance FOX 2.5-inch internal bypass shocks to maximize handling, comfort and bottom-out resistance on high-speed sand runs.
"Jeep Gladiator is already the most capable Jeep pickup on the planet and, with the addition of the new Mojave model, we are delivering our most passionate customers a new level of capability with the ability to master high-speed desert and sand terrains," said Jim Morrison, Head of Jeep Brand – FCA North America.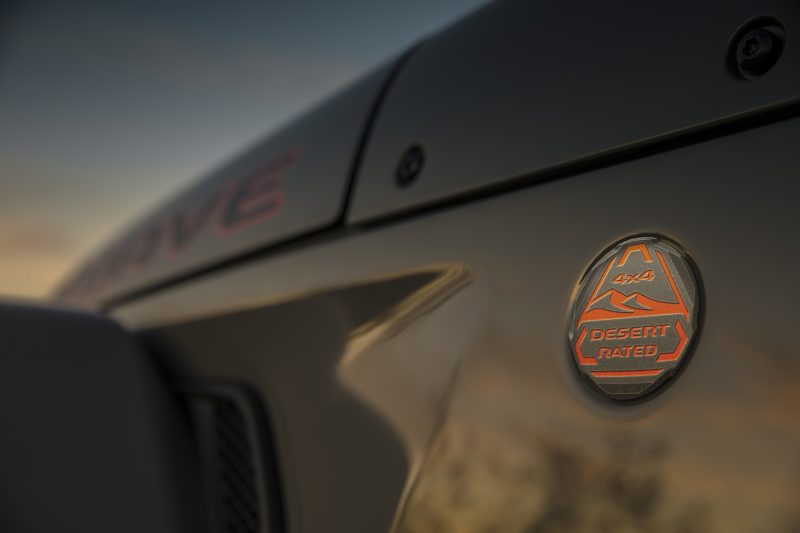 The Desert Rated badge is earned by succeeding in a series of tests in five categories:
Ride Control and Stability: Groundbreaking desert-tuned suspension allows the Gladiator Mojave to tackle undulating desert terrain with uncompromising control and comfort
Traction: By strategically managing and delivering power, Gladiator Mojave conquers unpredictable surfaces, such as sand, gravel and loose dirt, with confidence
Ground Clearance: Maximized running clearances with an optimized suspension allow Gladiator Mojave to crest dunes, blast through whoops and anything else the desert can throw at it
Maneuverability: Nimble and responsive handling allows Gladiator Mojave to become an extension of the driver when swiftly navigating desert terrain and climbing extreme angles
Desert Prowess: Tested and proven to withstand the intense heat, coarse sand, loose gravel and intrusive dust that accompany unforgiving desert environments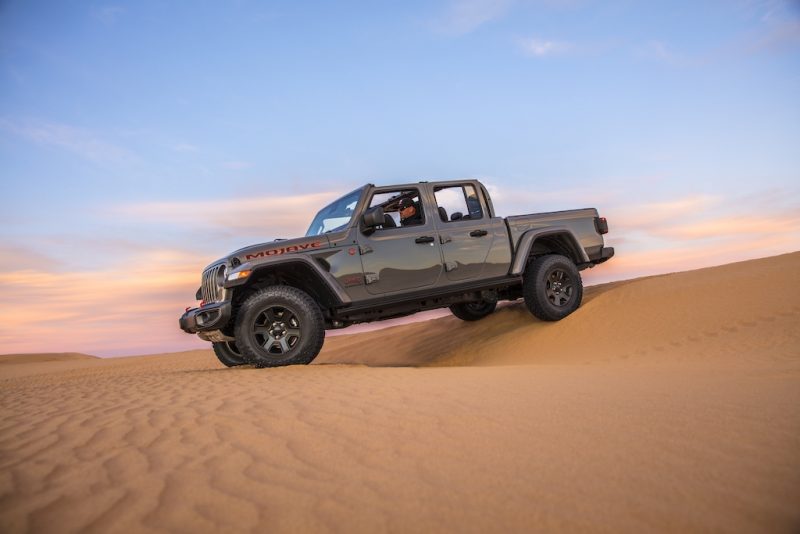 In addition to the rigorous testing, the Gladiator also showcased its capabilities during the recent off-road season that included a class win in the annual SCORE Baja 1000 race.