Recognizing that food insecurity continues to plague the most vulnerable populations, we are partnering with the City of Detroit's Department of Neighborhoods on August 1 to give 1,200 families food, face masks and household goods.
The FCA Food and PPE Distribution Event will be held from 10 a.m to 2 p.m. at the Samaritan Center, a community resource center for neighborhoods in the Conner Avenue and I-94 area of Detroit's east side. To protect the health and safety of both volunteers and the public, residents can expect no-contact drive-thru service. No registration is required to participate.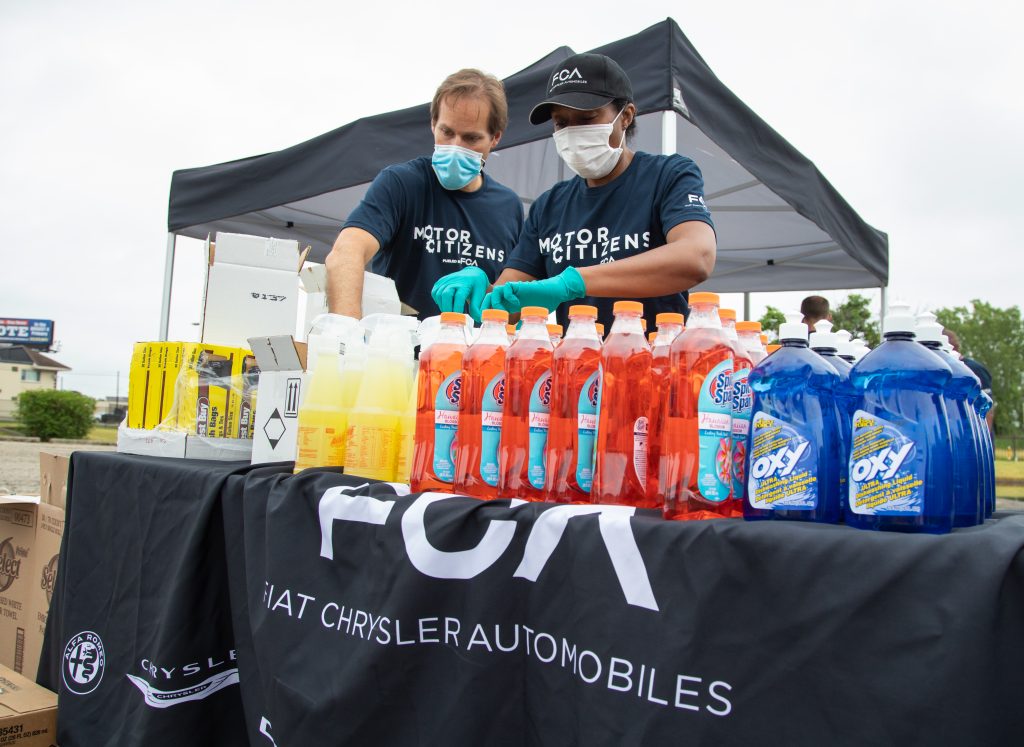 The event, near our new assembly plant, is part of the company's broader commitment to feed children impacted by coronavirus school closures. This also marks the second time since June that the company has hosted such an event at Samaritan Center. The event in June also supported 1,200 families.
To date, we have provided more than 1.5 million meals to children, families and seniors together with 25 Detroit-based nonprofits, as well as more than 5.3 million face masks throughout North America, with nearly half of those being distributed in Michigan.