Testing out a new vehicle? Don't forget to put car-audio systems through their paces.
But of all the musical genres and the myriad songs within, which tune best showcases performance?
Ask FCA sound guru Rustyn Robinson, and he'll tell you the road to audio excellence runs through Scotland. And it has nothing to do with bagpipes.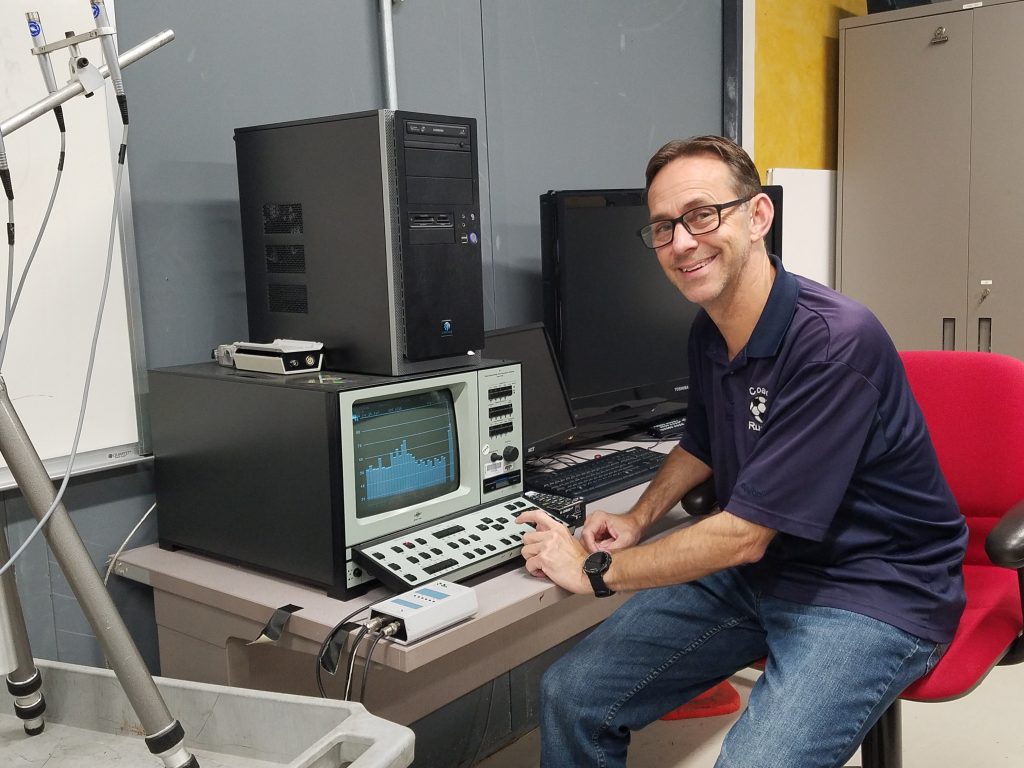 When the veteran audio-system tuner needs to evaluate sound quality, he uses a particular song by an old-school, Scottish funk band.
"My preference is 'Pick Up the Pieces,' by the Average White Band," says Robinson. "It's not synthesizers. It's actual instruments – real instruments. You've got some horns; you've got some guitars."
And those instruments "pan well," Robinson adds, meaning "you can tell if something's on the left or if something's on the right."
Accordingly, it helps if the music is recorded in stereo.
"With that song being recorded in that way, it's very easy to tell if the system is reproducing the stage correctly," Robinson says.
Hip-hop also works as a musical yardstick because it "really pushes the system," Robinson says in the wake of recent news that the 2020 Dodge Challenger's Alps Alpine-sourced speaker system bested all midsize/large-vehicle competitors in the J.D. Power 2020 Multimedia Quality and Satisfaction Study.
Says Robinson: "The speakers are very clean, very low-distortion. They handle power really well." And he credits the way FCA engineers have married the Challenger's speakers with the right digital amplifier.
Depending on which system they choose, customers may get a 256-watt amp with six speakers, or a 506-watt amp with nine – a package that also comes with a subwoofer.
These configurations "work extremely well together," Robinson says. So it's no surprise that they carry over to the 2021 model year.
The Challenger also seems to work well with its Dodge stablemate, the Charger sedan, having placed first and third, respectively, among midsize/large vehicles in J.D. Power's ranking of overall quality and owner satisfaction with their multimedia systems.
The study considers audio/multimedia system quality, as measured by "things gone wrong," along with design satisfaction – "things gone right."
These achievements by Dodge are the latest in a 15-month streak of findings that include a tie for the industry's top brand in the J.D. Power 2020 Initial Quality Study and highest ranking among mass market brands in the J.D. Power 2020 Automotive Performance Execution and Layout Study™.
Robinson knows the Dodge brand well, having been in the sound lab since his second day at FCA, 22 years ago. Central to his work is the knowledge that Dodge-brand customers love exhaust notes as much as musical notes.
To balance these sometimes conflicting tastes, FCA varies the speed-gain values of Dodge-brand audio systems according to a customer's engine choice – from the 3.6-liter Pentastar V-6 to the 807-horsepower 6.2-liter HEMI® Hellcat high-output V-8.
That keeps Robinson, an electrical engineer, in good standing with FCA's powertrain engineering corps. "You gotta show them a little bit of love," he says.