For the second consecutive year, our Working Parents Network Business Resource Group created a virtual experience for the children of employees to celebrate Take Our Daughters and Sons to Work Day.
This engaging online experience (byk2w.stellantis.com) provided kids with the opportunity to explore potential careers in the automotive industry, as well as a virtual auto show. The event showcased the incredible diversity of talent and expertise that fuel a globally sustainable, automotive and mobility company like ours.
The virtual experience also included a behind-the-scenes look at a range of business areas, including manufacturing, IT, design, product development, marketing and sustainability, with a full and engaging menu of activities for Earth Day, also observed on April 22.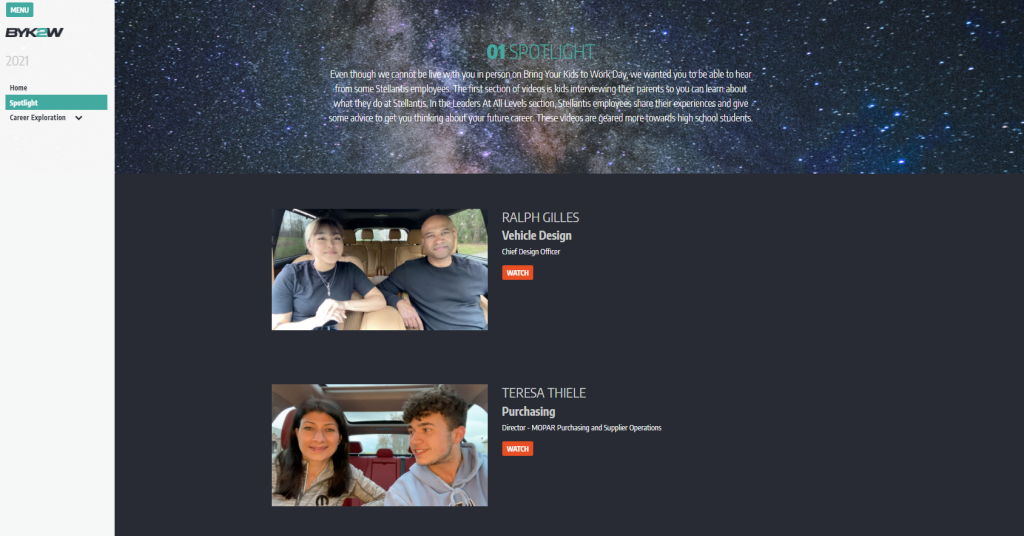 The passion and energy driving the virtual experience, the Working Parents Network, was founded in the fall of 2019 to provide a networking community for all working parents at the company.
The group also works to connect parents to information about all phases of parenting, from family planning and early childhood development to mental health, college planning and caring for aging parents.
Working Parents Network is one of 11 Business Resource Groups at Stellantis, each established to advocate for and support a diverse array of employee affinity communities within the company.
These groups also play vital roles promoting understanding of multicultural differences among employees, supporting career development of members and pursuing a range of strategic projects that connect the company to communities and customers.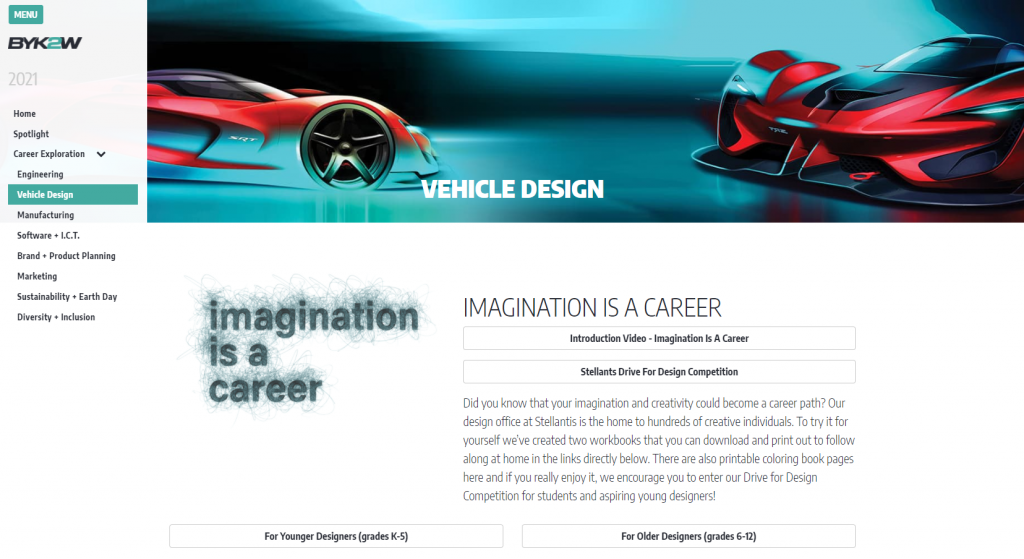 The Working Parents Network itself has had many accomplishments since its founding, in addition to planning and organizing Take Our Daughters and Sons to Work Day, including counseling company decision makers on the development of a family leave policy that offers 12 weeks of paid family leave for all new parents.
The group holds many events to inform and engage employee parents at all different life stages, including topics such as maternity leave, child passenger safety, reading to your kids, college readiness and many others.  The Working Parents Network encourages all parents and caregivers to share this year's virtual showcase. So, if you're looking for additional extracurricular activities you can do with your kids, everyone can immerse themselves in the experience here: byk2w.stellantis.com