From horsepower to handling, the Abarth Track Experience is more than a lesson in driving, it's a lesson in respect.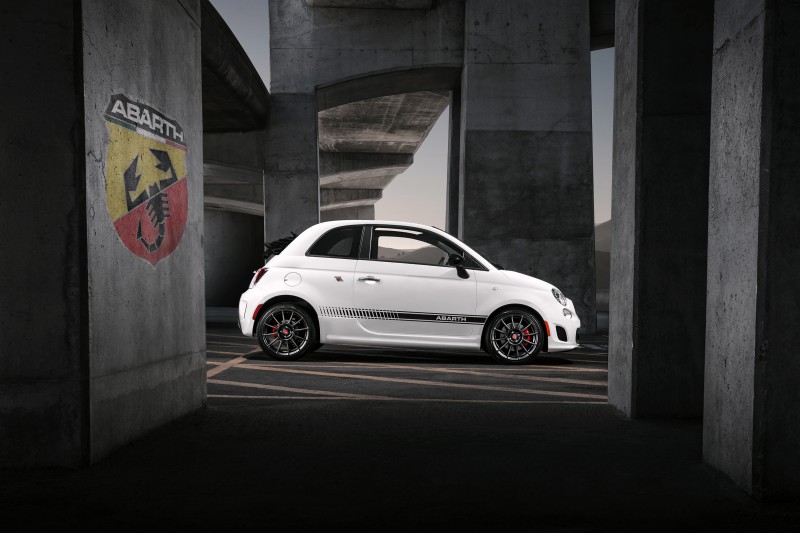 The "small but wicked" Abarth lets drivers experience true race-car like performance, but it's more rewarding if you know how to safely bring the sting out of the scorpion. To feel the full effect of the high-performance vehicle, Fiat offers the Abarth Track Experience as part of the vehicle's purchase price. Now, with the optional six-speed transmission available in the new 2015 Fiat 500 Abarth and Abarth Cabrio, even more people will want to experience the high-performance version of the Fiat 500.
You may say, how can an automatic mimic a race car? Easy. The 2015 Fiat 500 Abarth and Abarth Cabrio shift smoothly, like a good automatic should. If the car is not in Sport mode and the driver pushes the car to its limits, driving like they are on a track, the sport feature will unlock because the car wants to play too. With the sport mode's 150-200 millisecond upshifting and rev-matching downshifts, it would be very difficult for even a well-seasoned racer to control the gear changes more precisely.
So why not learn how to enhance your driving skills on the street and on the track? Believe me, it's more fun when you know what you're doing behind the wheel. Earlier this month, I had the opportunity to try it out for myself at the Abarth Track Experience at Lime Rock Park in Lakeville, Conn.